FCC Issues Largest Fine Ever Against Fake Health Insurance Robocallers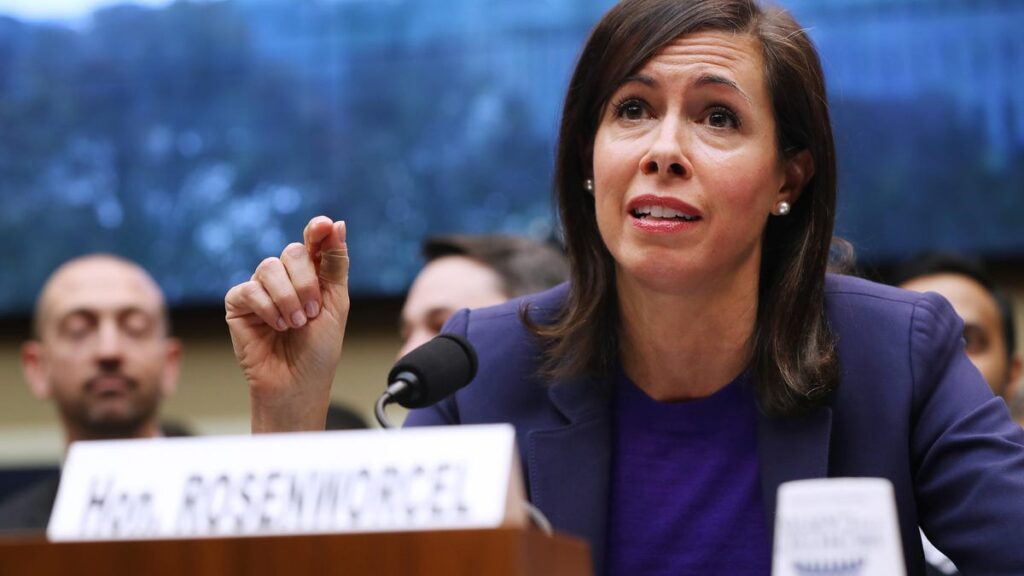 The Federal Communications Commission Wednesday fined two Texas-based telemarketers $225 million—the largest fine in commission history—for making nearly a billion illegal robocalls in less than five months, the latest effort to crack down on the uptick in unwanted calls plaguing Americans on a near-daily basis.
Federal Communication Commission Acting Chairwoman Jessica Rosenworcel testifies before Congress on … [+] December 5, 2019.
Key Facts
Under the business names Rising Eagle and JSquared Telecom, John Spiller and Jakob Mears placed nearly a billion robocalls in the first four and a half months of 2019, according to the FCC, falsely claiming in automated messages to sell short-term health insurance plans from companies such as Blue Cross Blue Shield and Cigna.
According to the FCC, the telemarketers used spoofing technology to disguise their Caller ID, while one admitted to knowingly calling individuals on the National Do Not Call Registry because "he believed that it was more profitable to target these consumers."
The telemarketers weren't acting alone, and were instead making calls on behalf of clients, the largest of which was Health Advisors of America, a Florida-based company sued by Missouri's attorney general in 2019 for telemarketing violations, the FCC says.
Surprising Fact
If a recipient indicated they were interested in a health plan from a company such as Cigna, consumers were transferred to a call center with no affiliation to the named company, where "representatives then would attempt to convince the consumer to purchase an insurance product sold by one of Rising Eagle's clients," according to the FCC.
Key Background
Robocalls have become a nationwide scourge in recent years, despite efforts from the FCC and Congress to crack down on them. The National Do Not Call Registry only prevents legal telemarketers from calling consumers, leaving out the estimated 47% of calls that come from scammers impersonating a legitimate company or a government agency. According to the FCC, unwanted calls are the most common complaint the agency receives, and a monthly estimate from YouMail, a company that provides anti-robocall services, found that Americans received 4.6 billion robocalls in February alone.
Crucial Quote
"Unwanted robocalls are not only a nuisance, but they also pose a serious risk to consumers who can inadvertently share sensitive, personal information in response to bad actors' malicious schemes," FCC Acting Chairwoman Jessica Rosenworcel said in a statement.
The fine is just one of several anti-robocall actions announced by the FCC Wednesday. The agency sent cease-and-desist letters to six voice providers for allegedly carrying out illegal robocall traffic and launched a Robocall Response Team comprising 51 FCC staff members.
This content was originally published here.