Wondering if you need private health insurance? Ask yourself these questions – ABC Everyday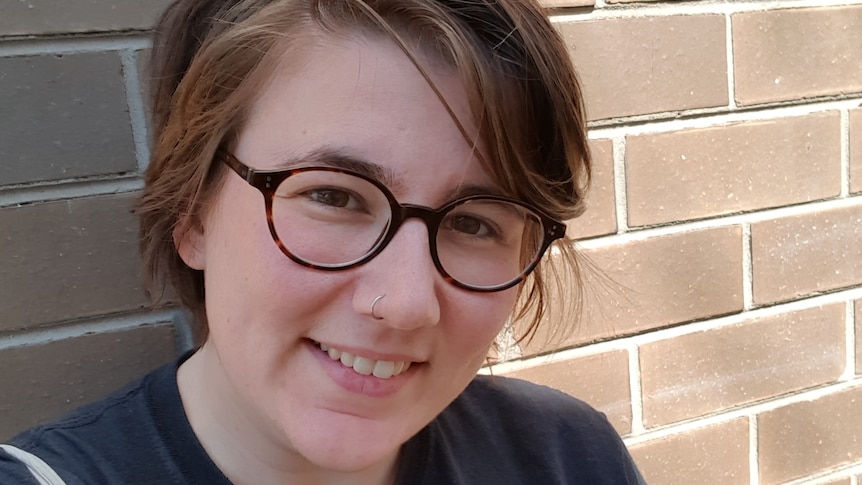 Jacinta Bowler has had private health insurance most of her life. She took out a policy in her early 20s, after her coverage under her parent's plan ran out.
But last year, the 27-year-old from Melbourne decided to pull the plug.
"I feel healthy, I know I don't have any health conditions and I'm not looking to get pregnant anytime soon," she says.
"For me, it was just a lot of money I feel I'm better off keeping."
She's not alone. In the year to June 2020, more than 50,000 Australians aged between 20 and 49 ditched their private health cover.
It's putting insurers in a tricky position as older Australians, who claim more health expenses, are becoming a larger part of the insured population.
But if you're like Jacinta, you might be wondering if health insurance is a necessary expense.
We spoke to two consumer advocacy groups and came up with six questions to help you make your decision.
Are you happy to rely on the public hospital system?
If you're getting private health insurance for hospital cover, the key benefits are that you can choose your doctor and avoid public hospital waiting lists.
"It often means that you'll wait for a much shorter time than in the public system for a procedure, especially if it's something like hip surgery," says Leanne Wells, chief executive of the Consumer Health Forum of Australia.
According to the federal government, the median wait for elective surgery in the public system was 39 days in 2019–2020.
While most routine surgeries are scheduled quickly, the wait time for some procedures can be long — nearly 3 per cent of patients are on waiting lists for more than a year.
One benefit of the public system is that it's completely free. Even with private health cover, you may have to pay a gap payment on top of your premiums, depending on the procedure and your level of cover.
"The other important thing, and I think there is some misunderstanding in the community about this, is that hospital cover doesn't cover out-of-hospital services like diagnostic images and specialists' appointments and things like that," Ms Wells says.
Are you better off paying for 'extras' yourself?
Health insurers can offer "extras" cover either in conjunction with a hospital policy or separately.
Often these policies are used for glasses, trips to the dentist and services like physiotherapy.
Most extras plans won't cover the whole cost of these services, but they can provide a partial rebate.
Kate Bower, an insurance data analyst at Choice, says it's important to weigh up the value proposition of extras policies.
"Extras is very different to hospital cover. It's not really insurance at all. We like to think of it more like a savings plan," she says.
"It's basically a money-in, money-out scenario. If you're not claiming your premium each year, you're better off self-insuring."
In other words, you could come out better ahead by simply put some money aside for these services yourself.
"If you're not such a good saver, it's good to set up a separate account or a different place where you put some money aside each week," Ms Bower says.
"It doesn't need to be a huge amount of money, and most people are only claiming a dental check-up, or they might have glasses or need to go the physio."
Are you happy to serve waiting periods?
One thing to consider is that you may need to serve waiting periods if you cancel your insurance and sign up again later.
Ms Bower says it is standard for policies to have a 12-month waiting period for pre-existing conditions and pregnancy.
Most other services, including psychiatric care, are available to be claimed after two months.
"Usually you can be covered for most of things on your policy after two months, so it's not necessarily a long period of time," she says.
Be a part of the ABC Everyday community by joining our Facebook group.
Do you mind paying Lifetime Health Cover loading?
You may have seen scary ads from health insurers warning you to sign up before you turn 31.
What these ads are talking about is the Lifetime Health Cover (LHC) loading.
It's essentially a government penalty that adds 2 per cent to future premiums for every year you don't take out private health cover after you turn 31.
If you aren't covered on your 31st birthday, for example, and decide to take out a policy 10 years later you would have to pay 20 per cent more for your insurance each year.
After 10 years of continuous cover though, the loading goes back to zero.
Paying more may seem scary and off-putting, but when Choice crunched the numbers in 2017, they found that it was better in many scenarios to simply pay the loading and take out cover later in life. 
"Obviously there are lot of different variables, but actually you can still end up ahead if you don't take it out at 30 and decide later on in life that you want cover," Ms Bower says.
"That higher premium only lasts for 10 years and then you don't have to pay it anymore.
"It's about your appetite for risk. Do you want to pay more now, when you're younger, and potentially not use it all? Or do you want to risk taking it out when you do need it, but you may need to pay more for it?"
Do you mind paying the Medicare Levy Surcharge?
If you're a high-income earner, and you don't take out hospital cover, you may need to pay the Medicare Levy Surcharge (MLS).
This is an extra tax that is levied on your total income, and ranges from 1 per cent to 1.5 per cent. It kicks at $90,000 income for singles and $180,000 for families.
For example, if you're single and earning $100,000, the MLS would see you pay an additional $1,000 in tax.
Some insurers offer "basic" policies with very limited features that might be cheaper than paying the MLS, but they're unlikely to provide much benefit otherwise, Ms Bower says.
Have you shopped around?
If you are still keen on private health cover, you may be able to save some money by switching policies.
Ms Wells says there can be a "huge variation" in value, even among policies with similar coverage.
"Health insurance is like any other insurance. We all fall into that trap of setting and forgetting," she says.
"If you've had your policy for five years or more, it's worth checking to see if there's a better deal."
Ms Wells recommends using the government's private health comparison service, which compares all policies and can help you find a policy tailored to your needs.
ABC Everyday in your inbox
Get our newsletter for the best of ABC Everyday each week
This content was originally published here.