Will a Speeding Ticket Affect My Car Insurance?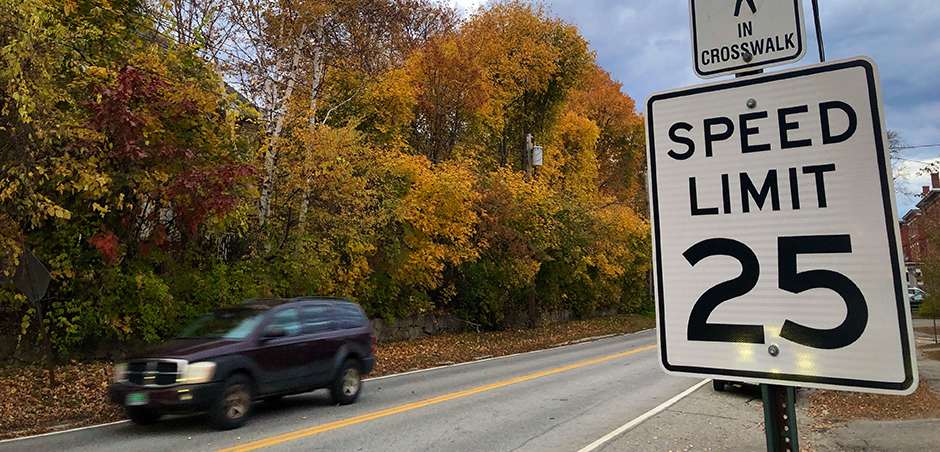 What if I Get a Ticket Outside of My Home State?
Decades ago, you may have been able to receive a ticket in another state without your home state finding out. But today, most states share traffic data. So that violation will likely appear on your in-state motor vehicle record. That means out-of-state tickets can still impact your premium regardless of where they occur.
Will Multiple Tickets Raise My Rate More?
As a general rule, insurance companies determine auto policy rates by assessing how risky a driver is to insure. So the more violations, or points, you have on your driving record, the more you can likely expect to pay in premiums.
Also: Your insurance company can cancel or decide not to renew your policy following a more serious violation, such as a suspended or revoked license. Learn more about cancellation and nonrenewal from the Insurance Information Institute, or talk to your local ERIE agent if you have questions about your specific policy.
How Often Does My Insurance Company Check My Driving Record?
Again, the answer here depends on your insurance company and your unique situation.
Drive Safe and Earn Rewards with the YourTurn® App
Unsafe driving behaviors impact more than just your auto insurance rate. You're also putting yourself and other travelers at risk for accidents and injury.
If you're looking to improve your safety behind the wheel, ERIE's YourTurn® driving safety app can help.2
By measuring certain criteria such as speeding, hard braking and phone usage, the YourTurn program helps to make drivers of all ages more aware of their driving behaviors and identifies areas for improvement. You can even earn some great rewards in the process!3
Contact your local ERIE agent today to learn more or to sign up for the YourTurn program.4 If you choose to join the program, you'll receive a YourTurn® welcome text and instructions for getting started.
1 ERIE offers Claims and Violations Free Discount for applicants and existing customers that meet certain eligibility criteria.
2 YourTurn® is not available in all states. As of March 2021, the program is available to policyholders in IL, IN, MD, OH, PA, TN, VA, WI and WV.
3 Ages 16–23 can earn rewards up to $10 every two weeks, ages 24+ can earn rewards up to $5 every two weeks. Rewards are based on the participating driver's score during the scoring period while driving 50 tracked miles. Indiana participants can earn up to $5 every two weeks. Rewards are distributed through the YourTurn app via electronic gift cards.4 The YourTurn app requires participants to be a licensed driver on the ERIE auto policy and have a valid email address, smartphone number and data plan to download and activate the YourTurn app. Users must agree to the terms and conditions of the YourTurn® app.
This content was originally published here.