Why Are My Life Insurance Rates Different Than My Spouse's? | Quotacy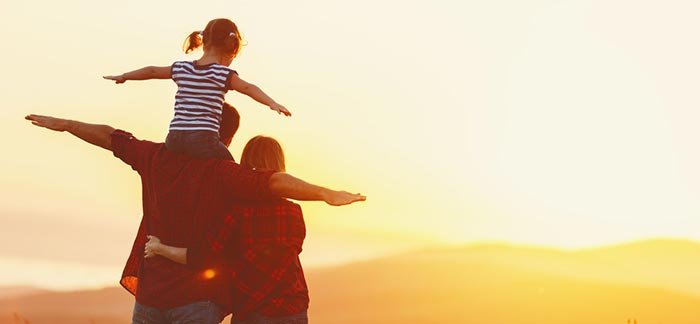 Term Life Insurance Rates and Your Gender
In every state except Montana (they have unisex insurance laws), it is legal for an insurance company to provide different term life insurance rates to men and women (if you are a transgender person, please read our guide).
Women tend to live longer than men, and so insurers take this into account when determining term life insurance rates. The reasons that women tend to live longer than men are complicated, to say the least. According to researchers, women's long lives may be due to a combination of biological (estrogen may help protect the heart from bad cholesterol and testosterone may increase bad cholesterol levels) and lifestyle factors.
Men are involved in more car accidents, die more frequently by suicide, and tend to have higher rates of certain major illnesses. Women tend to have better overall health over time.
Put together, this means that for life insurance companies, women present a lower risk of mortality. Lower risk of mortality equals lower life insurance premiums.
Average Term Life Insurance Monthly Premiums for a Healthy Individual
Age at Purchase
Face Amount
20-Year Term (Males)
20-Year Term (Females)
30-Year Term (Males)
30-Year Term (Females)
30
$250,000
$14
$12
$20
$17
$500,000
$21
$18
$34
$28
$1,000,000
$35
$21
$60
$49
40
$250,000
$18
$16
$32
$26
$500,000
$29
$26
$54
$44
$1,000,000
$53
$45
$102
$80
50
$250,000
$42
$32
$71
$54
$500,000
$75
$56
$135
$100
$1,000,000
$145
$105
$255
$186
Term Life Insurance Rates: The Other Factors
In addition to your age, health, occupation, and hobbies, life insurance companies will also look at your smoking status, driving record, and substance abuse history when determining your term life insurance rates. All of these factors may influence your longevity.
Again, even if you have experienced health issues or other life challenges in the past, or if you have a profession that may be categorized as risky, do not hesitate to apply for term life insurance. There are companies that may approve your application, but you'll have to take that first step and compare term life insurance rates to find your match.
Do We Both Need Term Life Insurance?
If you are a part of a couple, it may seem logical to think that whoever makes the most money is the person that needs the life insurance policy. However, you both rely on each other financially and you can't predict what may happen to either of you in the future. You both need life insurance.
Income Replacement and Debt Payment
If you are the insured and your spouse dies (or vice versa), then any debt that you hold jointly and any ongoing household expenses will be your (or your spouse's) sole responsibility. This means that unless your spouse decides to get term life insurance and name you as a beneficiary, you may not have the funds to replace their lost income if they were working (or to pay for services, such as childcare, that they may have provided when home). You or your spouse will also have to pay for any funeral and burial costs, which are frequently as much as $10,000 out of pocket.
Having a one policy, rather than two policies, also means that if you have children, the value of the contribution that you or your spouse may have wished to put towards your children's education or their purchase of a first home will be diminished, as you will no longer have your spouse's income (or vice versa).
Providing for Your Heirs
In addition, if you have children, you will also want to think about their future financial security. Under current laws, there is no limit to the amount that your spouse can transfer to you if you are named the beneficiary of their policy.
If you transfer your estate to your children later on, then there may be a tax levied at the state and/or federal levels. If you and your spouse decide to get term life insurance policies, then you both will be able to leave each other with enough funds to provide for your family and contribute to your children's financial security without incurring a tax burden.
Contributing to Your Golden Years
Should you or your spouse pass away well before retirement age, you (or your spouse) may lose a lifetime of savings contributions. This may require you to work longer, preventing you from fully enjoying your planned retirement years with your loved ones.
If you are both protected by a term life insurance policy, then the surviving spouse can use their death benefit to contribute to a retirement fund and/or to set aside monies to take care of any future medical expenses that may not be covered by health insurance (these bills would become the responsibility of your loved ones if you are unable to pay for them out-of-pocket or with insurance).
Term life insurance is one of the most loving gifts that you can give to those who depend on you.
Find the Best Term Life Insurance Rates in Minutes
Thankfully, it's easy to get an objective view of the best term life insurance rates for you and your spouse.
First, head over to our free quotes tool. It's anonymous so you won't have to enter any personal information to see term life insurance rates.
Type in a few details (your birthdate, gender, zip code, and smoking status) and click Show My Price. Instantly, you'll see a slider which shows you a range of term life insurance rates along with amounts of coverage that correspond to the premiums. As you move the slider, you can see how much you'll pay for the amount of coverage you want.
Continue on for a more customized quote, enter a few more details (still anonymously) about your height, weight, and health, and in seconds you'll see a range of term life insurance rates from leading insurers side-by-side. Once you see a quote that you like, you can apply online and be done in five minutes!
At Quotacy, our mission is to help our clients find the best term life insurance for their families for every stage of their lives together. We've helped thousands of families protect their loved ones with excellent coverage at highly affordable rates. Learn more about how to get the best term life insurance rates for you and your spouse.
This content was originally published here.