Who Needs General Liability Insurance?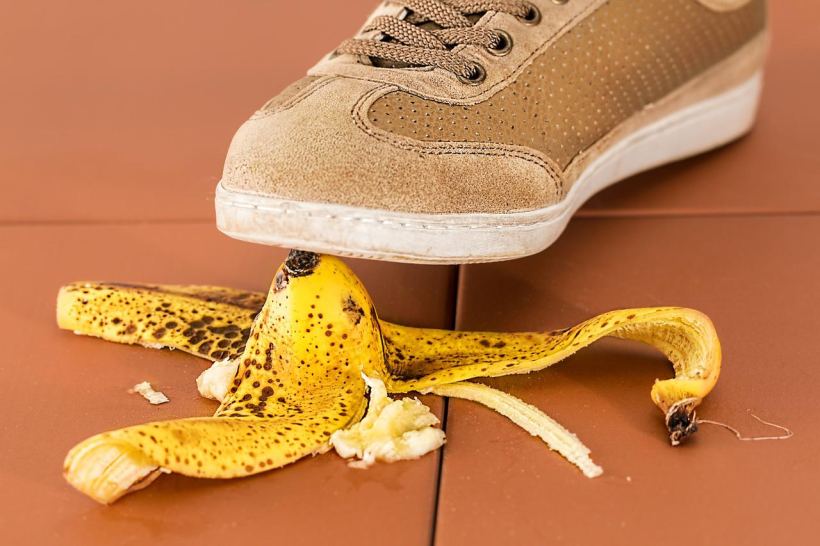 Introduction
Have you imagined the impact a customer slipping on a wet floor in your office, fitness studio or gym would have on your future?
There's a big possibility that they would likely come after your business for medical costs, pain and suffering, lost wages, and other related damages.
How would you afford the cost of legal fees defending against these claims? If a jury agrees with the injured client, where would the money for a judgment come from?
These are questions you need to carefully consider when deciding whether to carry general liability insurance or not.
Why Your Fitness Business Needs General Liability
One of the primary purposes of general liability coverage is to shield your business from third-party damage claims. Accidents happen, but the company you worked so hard to build could be crippled permanently without insurance to handle these events.
Liabilities your business could be fully responsible for without this coverage include:
Property damage you cause
Bodily injury sustained by a customer or client
Legal costs associated with defending these claims
As you can imagine, numerous perils could result in these damages and significantly impact your financial well-being. Just imagine how much it would cost if an employee spilled a can of paint across someone's hardwood floors while painting. However, you're protected from these issues with a general liability policy.
How General Liability Insurance Protects Your Company
When your business is responsible for a customer or other third party suffering damages, your general liability coverage party shoulders that responsibility instead. Your policy will pay any expenses that are born out of these events. You no longer have to worry about medical costs, pain and suffering, lost income, repair costs, and even litigation fees.
Essentially, your insurer handles it all instead of potentially having to liquidate your assets to cover these damages caused by an employee or your products. To get a better idea of precisely which perils a general liability policy will protect you against, check out the brief overview below:
Bodily injury resulting from a third party, such as a customer or vendor, being physically hurt because of you or an employee's actions or lack thereof. For example, a box falling off a shelf in your store strikes their head. Or a piece of exercise equipment in your gym malfunctioning and causing them to injure their back.

Property damage to a customer's home or personal property. This can occur if you or your employee breaks the trim on a customer's doorway when moving items into their home. This damage could also occur because your dry cleaning business used the wrong chemicals on a client's dress and ruined it.
Intellectual property damages can arise if you sampled someone else's music without their permission in your company jingle. Or, perhaps you used artwork without an artist's permission in a brochure you distributed.

Reputational harm can result from comments you make during an interview about a competitor or other organization that may have caused their business to lose customers.
Despite all of these potential risks, state laws typically don't require businesses to have a general liability policy. However, every company should have this coverage, and you may need it to secure contracts with other organizations. This is not uncommon since they risk being sued if a third party suffers a claimable injury while collaborating with your company.
How Much General Liability Insurance Is Enough?
There is no single magical number for liability limits that will fit every company's needs. To determine how much coverage you need, industry considerations and the type of business you conduct will impact this amount.
Typically, it's recommended that you determine how much specific incidents would cost that they are at risk of occurring. For example, if you run a lawn care service, you would probably be concerned with debris being thrown from one of your mowers and potentially striking a passerby.
If a rock struck someone, and this accident left them blinded, what would this incident cost your company without coverage? Should this happen while not insured, do you have this amount of money available? Probably not, but you can ensure your general liability policy has high enough limits to pay these expenses instead.
The same goes for any fitness business. For example, if you're a gym owner and your customer slips at your entrance way, there's a big chance you could be liable. Just because you had them sign a terms of service before joining your gym, that doesn't necessarily mean you're covered from such a scenario.
The Takeaway on General Liability for Businesses
If you have already paid a minor damage claim out of pocket, you already understand how much worse these situations could get. Don't let general liability insurance costs cause you to procrastinate getting a policy. In the long run, the premiums you pay will be much less expensive than settling a severe bodily injury claim or property damage suit. Every business needs this coverage to avoid putting future success at financial risk. If you wait until you need it, it's already too late.
The post Who Needs General Liability Insurance? appeared first on AskTheTrainer.com.
This content was originally published here.