Which car insurance discounts can I qualify for?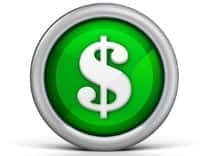 Car insurance discounts are one of the best ways to save on your auto insurance premiums. There are many types of auto insurance discounts, including good driver discounts, low-mileage discounts, multi-policy discounts and more. These discounts can help you save from 3% to more than 10% and help you lock in the cheapest car insurance. 
"Discounts can really add up to a lot of savings," says Katie Sopko, an insurance broker at A Plus Insurance.
"There's paperless, prior insurance, vehicle use, annual mileage, homeowner, good student, military, multi-policy and more. Prior insurance and multi-policy discounts are the biggest discounts by far. Prior insurance could mean savings of anywhere between $20-$40 each month, while multi-policy – depending on how many policies are bundled – could save a consumer $15-$30 per month."
But nailing down the actual discount amounts for car insurance is challenging, so we've analyzed discounted car insurance rates so you can get the biggest savings. 
The following is a breakdown of each type of discount you can qualify for.
Key Highlights
Driver profile discounts include those for safe drivers, good students, telematics and more.
Vehicle discounts include those for anti-theft features, safety features and airbags.
Policy discounts include those for bundling auto/home, electronic billing and upfront payment.
Which discounts are available for car insurance?
Car insurance discounts that apply to your driving record, defensive driving classes, occupation and veteran status are driver profile discounts. How much you can save is based on your insurance company, coverages, driver profile and the laws in your state.
Here's a look at how much you can save with various driver profile discounts.
Safe/good driver discount (10-30%)
Some insurance companies offer "safe driver" or "good driver" premium discounts to those with a track record of good behavior when they are behind the wheel. Safe-driving discounts vary, although shaving between 10% and 30% off your rate is not unusual.
To qualify for these price breaks, drivers typically need to be accident-free and ticket-free for a period. Each insurer decides how long this time frame will be, although three to five years is typical.
Other insurers offer a safe-driving discount to policyholders who agree to have their driving monitored and earn it by showing good driving habits.
Some of the major insurance companies that offer safe-driver discounts include:
American Family Insurance: Discounts are available to those who have no accidents, violations or claims within the last five years.
State Farm: A discount of up to 30% is available for drivers who enroll in Drive Safe & Save and agree to have their driving behavior monitored.
Allstate: The Safe Driving Bonus is offered to policyholders for every six months they go without being involved in an auto accident. 
Geico: Those who are accident-free for five years can earn a good-driver discount of up to 22%.
Progressive: The Snapshot program offers a safe-driver discount to those who agree to have their driving monitored and who drive safely. Progressive says the average discount for those enrolled in Snapshot is $146. 
Travelers: A discount is offered to drivers who meet certain qualifications, which might include avoiding at-fault accidents, major comprehensive insurance claims and moving violations. 
Nationwide: Drivers who have a record of at least five years of safe driving may be eligible for a discount. You can also enroll in the SmartRide program which monitors your driving and can earn you discounts of up to 40%. 
AARP Auto Insurance Program from The Hartford. Those who have no collisions or at-fault accidents for five years and who are violation-free may qualify for a safe-driver discount.
USAA: Drivers who keep a good driving record for more than five years can earn a safe-driver discount. You can also save up to 30% if you enroll in the USAA SafePilot program and agree to have your driving monitored.
How does a good driver discount work?
Car insurance companies also differ on what portions of a car insurance policy are discounted by a good driver discount.
However, in general, it will apply to the following coverage premiums:
How the discount is given can also vary. Here are common options: 
California good driver discount (20%)
California law mandates a good-driver discount of 20% for residents who have had a valid driver's license for the past three consecutive years, have no more than one point on their license and have no serious driving convictions.
Savings for driving less (4%-8%)
People who drive less aren't as risky to insurers, so you might be able to get a discount depending on the number of miles you travel. The highest savings are for drivers who commute less than 5 miles each way (8%). Furthermore, drivers who only drive one, two or three days a week can get discounts of 4%-6%.
Lower annual mileage (3%-9%)
Some low-mileage drivers may see savings reflected as a reduction in their base rate. The discount is typically applied to bodily injury liability, PIP, property damage liability and collision premiums. If you drive less than 7,500 miles per year, you'll get the highest discount of nearly 9% with the discount dropping off over 9,999 miles.
Usage-based discount programs (10%)
Usage-based insurance (UBI)/telematics/pay-as-you-drive programs can net discounts of 10%, depending on your driving behavior. Drivers can opt-in to install a monitoring device or use a mobile app from their insurance company that assesses their driving habits.
The discount is typically for the premium related to the three major coverages of bodily injury liability, property damage liability and collision and is usually applied per vehicle, not per driver. 
Good student discount (14%)
Good student discounts are available to full-time high school or college students who carry a 3.0 (B) grade point average or have achieved other certain academic criteria set by the auto insurance provider.
Homeschooled teen drivers may also be eligible based on the results of standardized exams. The good student discount normally applies to bodily injury liability, property damage liability, PIP, medical payments, collision and comprehensive coverages.
Away-from-home student discount (16%)
Student away discounts are available for parents or guardians of a full-time student (typically younger than 25) living 100 miles or more from home without a vehicle. Discounts may apply to liability coverages along with PIP, medical payments, collision, and comprehensive coverage on the vehicle assigned to the student.
Senior/mature driver training discount (4%)
A senior driver training discount is typically available to adults 55 or older (sometimes the threshold is 60 or 65, depending on state laws or insurer guidelines) who have successfully completed an approved accident-prevention class, such as the AARP defensive driving course.
This discount typically is good for three years and applies to bodily injury liability, property damage liability, collision and comprehensive coverages.
Professional employee discounts (10-13%)
Profession/occupation discounts are available for certain occupations, such as scientists, lawyers, doctors, firefighters, engineers, law enforcement agents and teachers. 
Education discounts (7-8%)
Risk studies have found people in certain professions or who hold certain types of college degrees are less likely to file claims, so insurance companies offer these individuals a discount. Having a master's or doctorate degree will provide an extra 1% discount over having a bachelor's degree.
Other driver profile car insurance discounts
Policy car insurance discounts
Policy discounts are car insurance discounts that apply to your insurance policy – think savings for bundling your policies or purchasing a new policy prior to yours expiring.
Bundling/multi-policy discount
Multi-policy/bundle discounts are for people who hold multiple policies with the same insurance provider. Homeowners who bundle their auto policies usually get the highest discounts, but you can also get discounts for bundling with renters insurance.
Here are discounts for bundles:
Savings for signing early (7%)
Drivers who start a policy with a new auto insurance provider and those switching car insurance companies or who purchase a policy seven to 10 days prior to the renewal date can receive this discount. 
Paid-in-full reduction (9%)
If you pay your premium in full, prior to the policy effective date, you can receive a premium reduction.
Electronic billing/autopay (4%)
Drivers who authorize automatic electronic funds transfers by their insurance carriers from a bank account can receive a 4% discount that's renewable at each policy extension.
Paperless discount (4%)
Paperless discounts are for drivers who sign up to access their account online and receive documents online – it can be a one-time discount or ongoing, depending on your insurer.
Loyalty discount
A loyalty discount is for drivers who stay with their current insurer year after year instead of seeking new coverage elsewhere. The longer you stay with the company, the bigger discount you could receive.
Here's a breakdown of discounts for years with the same company:
Vehicle auto insurance discounts
At the lower end of the spectrum in terms of vehicle-discount amounts are discounts that apply to your vehicle, such as discounts for anti-theft devices, new car and safety feature discounts.
Anti-theft car insurance discount (1%-2%)
Anti-theft/vehicle recovery discounts are for vehicles with anti-theft devices or a vehicle recovery system. Discounts are available for active or passive disabling devices, audible alarms and tracking devices. The discount for each anti-theft device is only around 1%-2%.
New car discount (7%)
Drivers can qualify for a new car discount toward the collision portion of their insurance policy for the first three years of ownership of a new vehicle.
High-tech safety features
Standard safety features such as side-impact and driver and passenger airbags and anti-lock brakes garner fairly small price breaks, and airbag discounts are typically applied to your PIP or MedPay portion of your policy. Discounts may apply to liability, personal injury protection (PIP), medical payments (MedPay) and/or collision coverage. 
 Discounts for safety device installation:
Resources & Methodology
CarInsurance.com commissioned Quadrant Information Services in 2022 to field rates for drivers with full coverage car insurance in 4,686 ZIP codes across the U.S. Percentages are rounded to the nearest whole number.
This content was originally published here.