What Is Public Liability Insurance?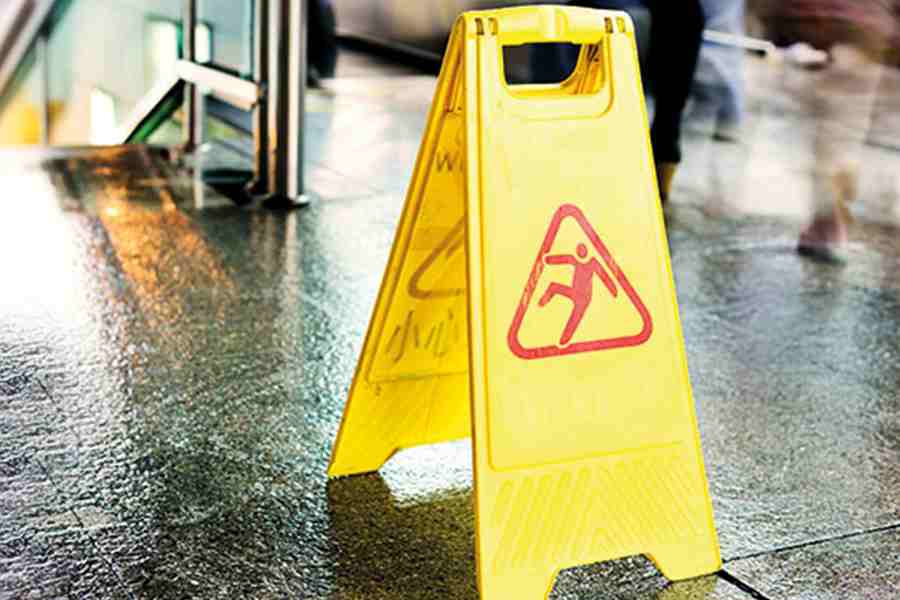 Public liability insurance covers businesses for claims made by third parties, such as customers, for injury or property damage caused by the insured business. Public liability typically only covers injury and property damage claims that happen at the physical location of the business.
How Public Liability Insurance Works
Public liability insurance is designed to protect businesses from claims made by members of the public. Since it's liability coverage, it'll cover the insured business' costs for legal defense, settlements, court fees, and damages if someone claims that they were injured on the business' premise or that the business is responsible for damaging their property.
What Public Liability Insurance Covers
A public liability policy covers the liability costs to a business for third-party claims of bodily injury and property damage and requires the event that caused the claim to take place at the business's physical location.
As an example of bodily injury, someone walking through your store has a piece of merchandise fall on them, causing a head injury, and files a claim stating that your business is responsible. The policy would cover any medical expenses for that injury. If you're sued for additional damages, the policy would also cover defense costs, court fees, settlement costs, and damages.
As an example of property damage, let's say that you have a coffee business and a customer comes in with an expensive purse. While they're dining in, an employee of yours trips and accidentally spills coffee all over her purse. The public liability policy would cover the cost of damages to that purse.
What Public Liability Insurance Doesn't Cover
Public liability insurance strictly covers physical and bodily injury and damage to property. That's important to note as a general liability policy would cover personal and advertising injuries, such as slander, libel, or false arrest in addition to bodily injury and property damage claims.
Public liability insurance is also limited to a business's physical location, so it'll only cover the insured business if the claim is made that the person was injured on the business's premise. For instance, if an electrician accidentally injures a customer while at their home and a claim is filed, it won't be covered by the policy because it was off-premise.
The other restriction of public liability insurance is that it's strictly for claims made by third parties, such as customers or members of the public. This means that claims of injury or property damage made by a business' employees wouldn't be covered, nor would claims made by the owner of the business.
Below are the main claims not covered by public liability insurance:
General Liability vs Public Liability Insurance
General and public liability insurance policies are similar in that they're both business liability coverages that would pay the cost of legal defense, court fees, settlement, and damages in the event a bodily injury or property damage claim is made by a third party. The main differences are in the details.
General liability insurance is more expensive to purchase for a business but offers broader coverage. For instance, general liability insurance covers reputational harm and product liability claims while public liability insurance doesn't.
General liability insurance also doesn't limit itself as to where a third party is injured or their property is damaged. If someone is accidentally injured at their home by an employee of a business, general liability insurance would cover that claim while public liability wouldn't because the injury didn't take place at the business's physical location.
If you're thinking that general liability coverage might be a better fit for your business, check out CoverWallet—you can get a quote in minutes. CoverWallet will also do a coverage comparison against others in the same industry to see where you line up.
Common Business Liability Claims
Public liability insurance can be a low-cost insurance option, especially for customer slip-and-fall injuries, which are common business liability claims. Below are some common types of business liability claims, their severity, and whether public liability or general liability covers them:
Average Cost per Claim
Covered by Public Liability Insurance?
Covered by General Liability Insurance?
Customer Injury―Other Than Slip & Fall
Public Liability Pros & Cons
Whether your business prefers public liability insurance, a more comprehensive general liability insurance, or individual policies to cover personal and advertising injury or product liability claims, it should have some form of business liability insurance. Below are some of the pros and cons of public liability coverage:
PROS

CONS

Pretty inexpensive—about 10% cheaper than general liability insurance
Difficult to find an agent, broker, or carrier that will write this coverage due to its limitations
Covers some of the most frequent claims such as customer slip-and-fall and other on-premise customer injuries
Can be confusing to understand
Protection is limited to just bodily injury claims and damage to property of others
Public Liability Costs
Public liability insurance is very inexpensive, with minimum premiums starting at around $500 per year, with the range of costs being around $500 to $1,600. Across various industries, due to the coverage limitations, public liability insurance will usually be around 10% less than general liability insurance.
Some of the biggest factors of public liability premium costs are the size of the physical location, company revenues, and operational risks in terms of how many people are coming through the premises. Other factors specific to the insured will also impact the price, such as claims history, coverage limits, and the selected deductible amount.
Public Liability Cost Average by Industry
$0 to $1,000
Although general liability coverage may be more expensive, The Hartford can ensure that you get top-of-the-line coverage for a great price by placing add-ons to the policy for other protection like professional liability, internet-related advertising liability, and coverage for data breaches.
Who Public Liability Insurance Is Right For
Ultimately, public liability insurance should only be purchased by businesses who need to save money, assuming that the same business mostly has on-premises risks and no exposure to potential personal and advertising claims. Overall, this coverage will be better suited for businesses with physical locations.
Below are some of the best business types that public liability insurance would be good for:
Bottom Line
Public liability insurance can be a low-cost alternative to business insurance such as general liability coverage. Though its protection isn't as robust, public liability will still protect your business from claims made by third parties for bodily injury or damage to property that they own. This ensures that in the event of a claim, the costs of legal defense, court, settlements, and legal damages don't have to come out of your pocket.
This content was originally published here.