What Does Small Business Insurance Cost? — Backoffice (2022)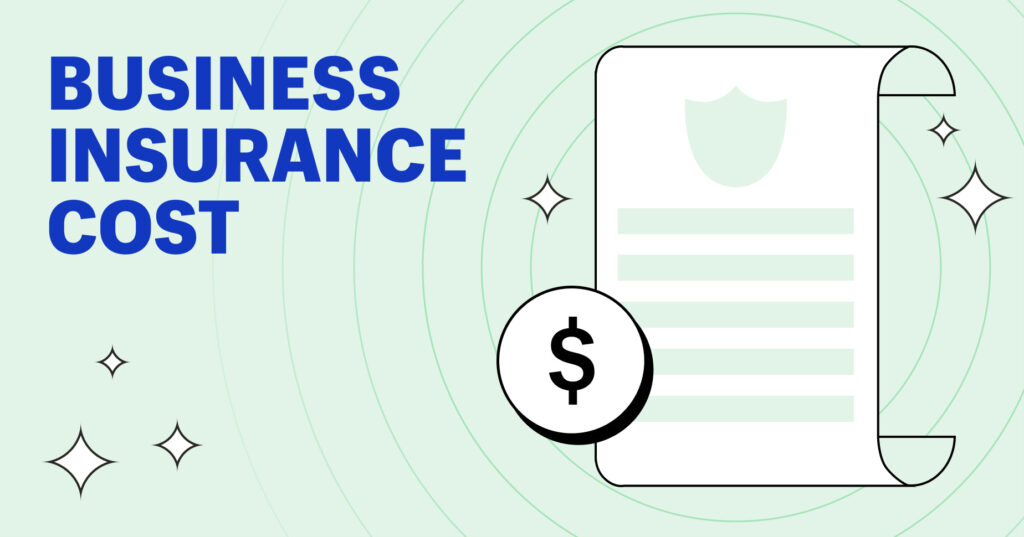 Starting your own business can be thrilling and fulfilling, but it can also expose you to numerous risks. This is where business insurance comes in. While there's no coverage that renders entrepreneurship entirely risk-free, business insurance can help prepare you for potential mishaps, including lawsuits, employee injuries, and car accidents.
How much does business insurance cost?
Small business insurance can cost between $600 to $1,200 in total per month or more, depending on the size of your business, number of employees, and your insurance needs. Your business likely needs a few different types of business insurance, and learning the average small business insurance costs can help you find the best policies at the best price for your business's specific requirements. Here are a few of the most common types of business insurance you might need, plus what they cost on average.
(Estimates are compiled from 2022 data from insurance companies, including Progressive, The Hartford, and Insureon.)
General liability insurance: $65–$88/month
General liability insurance covers claims involving bodily injury, property damage, and reputational harm (including claims of slander, libel, or copyright infringement against your business). Think of it as the business version of homeowners insurance. While general liability insurance isn't typically mandated by law, it's often required to obtain specific licenses and contracts. 
Average general liability insurance costs range from about $65 to $88 per month. 
Professional liability insurance: $56–$117/month
If your business provides professional services or advice, professional liability insurance—also called errors and omissions (E&O) insurance—protects you against work performance claims, including errors, omissions, and negligence. For instance, a realtor who fails to note mold in a basement can be liable for damages. Average professional liability insurance costs range from about $56 to $117 per month. Different states have different requirements regarding which industries and professions need professional liability insurance—some states require real estate agents to carry E&O insurance while others don't, for example—so check with an insurance broker in your area to see what you need. 
Workers' compensation insurance: $70–$111/employee/month
Workers' compensation insurance provides benefits and lost wages if one of your employees sustains a workplace injury. Most states (including California, Illinois, and New York) require small business owners to get workers' compensation insurance coverage when they hire their first employee.
Because most workers' compensation insurance costs are based on payroll, your premium increases as you hire more employees. Average workers' compensation insurance costs range from about $70 to $111 per employee per month. 
Commercial auto insurance: $135–$188/month
Commercial auto insurance covers accidents for your business vehicles. It's required (in every state except for New Hampshire and Virginia) if your business owns any cars, like a food truck, a construction vehicle, or a delivery van.
Average commercial auto insurance costs range from about $135 to $188 per month. 
Business owner's policy: $99–$261/month
A business owner's policy combines the protection of general liability insurance and commercial property insurance into a single plan. However, the specifics vary depending on your needs and your provider's offerings. In addition to the protections of a general liability insurance policy, a business owner's policy offers coverage for accidents, emergencies, theft, and vandalism on your property. 
The average business owner's policy ranges from about $99 to $261.
What determines business insurance costs?
The business insurance costs described above are averages. You may pay premiums above or below that range. There are a variety of factors that affect what you pay for your business insurance. Here are a few of the most important variables:
Business size and number of employees
When scaling your business, the larger it grows, the more you can expect to pay for business insurance coverages. Every sale you make, employee you hire, and asset you acquire (including vehicles and property) is another opportunity for something to go wrong; your insurance costs will reflect this. 
Claims history
If an insurance company sees that your business has made many claims in the past, they may see you as a high-risk client and raise your monthly rate. To avoid putting your business into this position, implement and follow safety precautions to lessen the risks of accidents.
Your business location also impacts how much you pay for business insurance coverages. Some states may require you to purchase certain types of insurance that are optional elsewhere. For example, law practices in Oregon must have professional liability insurance. You may also see higher business insurance costs in higher-risk areas (like cities for commercial auto insurance) or places where normal business operations are more expensive overall. 
Different types of businesses face different kinds of risks. An ophthalmologist's private practice may need professional liability insurance to protect against negligence claims, while a florist might need commercial auto insurance to cover accidents involving their delivery truck. Businesses in industries with higher risk of injury (including electrical contracting, logging, and fishing) will also likely pay more in workers' compensation insurance. 
Things to consider when choosing business insurance
Once you have a handle on the different types of insurance and their average costs, it's time to start shopping. Here are a few steps worth taking before signing onto a plan:
Business insurance costs FAQ
How much should I budget for business insurance?
Small business insurance costs vary depending on your business's needs and risk exposure. You can start with $65 per month for general liability insurance and then consider what other types of insurance you might need.
What insurance should you get when starting a business?
Start with general liability insurance, workers' compensation insurance (if you have employees), and commercial auto insurance (if you have vehicles). Then consider what else your business might need, based on your risk exposure.
Is business insurance a start-up cost?
Yes, purchasing business insurance is an important part of normal business operations. The good news is that your business insurance costs will likely be the lowest when you first start, especially if you don't have employees.
This content was originally published here.