'We can't afford anything else': St. Charles Parish leaders, FEMA reps hold town hall as flood insurance rates skyrocket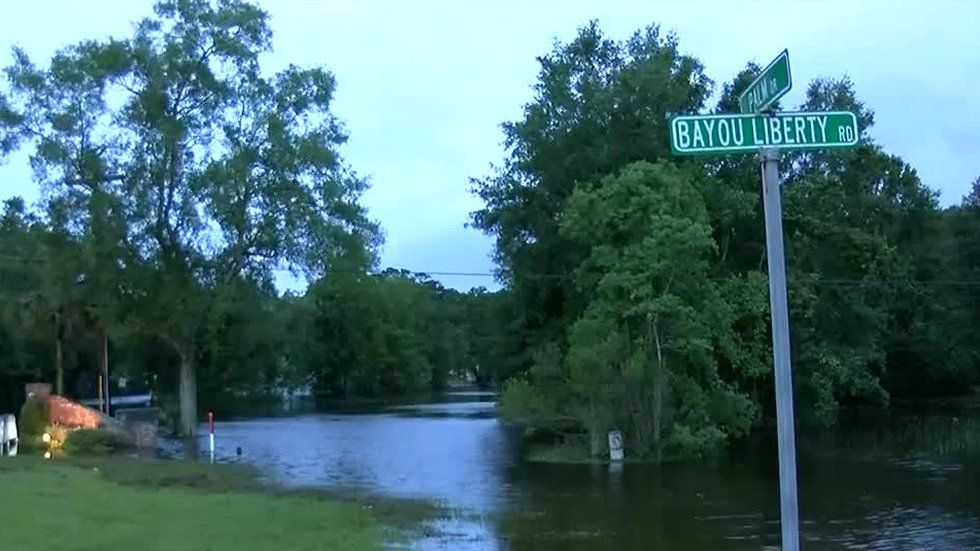 NEW ORLEANS (WVUE) – St. Charles Parish residents, like many living across South Louisiana, are facing rising flood insurance premiums due to FEMA's new Risk Rating 2.0 program, which overhauls the National Flood Insurance Program (or NFIP).
On Thursday, parish leaders, a congressman, and FEMA reps met for a town hall to answer residents' questions about the plan, which has seen bi-partisan opposition from local, state, and federal leaders from Louisiana.
Under Risk Rating 2.0 (or RR 2.0), FEMA changed its rating methodology to look at flood risk for individual properties, rather than a flood map.
The first phase of RR 2.0 kicked in last October, impacting new policies. The second phase, beginning April 1, will affect existing policies.
"FEMA told us that Risk Rating 2.0 was gonna be good for our communities, that it was gonna bring the majority of our flood insurance rates down," said St. Charles Parish President Matthew Jewell. "But what we're seeing is actually the vast majority of them are going up, and there's no rhyme or reason to why or where they're going up."
FEMA claims about 23% of current policyholders will see their premiums decrease, while 73 percent will see their premiums increase up to 20 dollars per month. Four percent will see their premiums increase by more than 20 dollars a month.
Communication of the new program has been poor. Homeowners FOX 8 spoke with said they weren't even aware of the changes.
"I'm insurance poor. We can't afford anything else. All we do is pay for insurance," said Scheril Grimes, who lives in Luling.
Grimes' property is in flood zone X, which means she has a low to moderate risk of flooding.
She said her premium went up by 100 dollars, from around 470 dollars last year to around 570 dollars this year, before RR 2.0 even took effect.
"That's the minimum, that's 150 thousand. That's not how much my property is worth," Grimes said. "But I can't go up that high because then I'm gonna pay over 600 dollars. And we're senior citizens, we live on a fixed income."
Her concern is one echoed by Governor John Bel Edwards and Louisiana's congressional delegation, who have been critical of FEMA and the program.
"This is absolutely unacceptable, and I think it demonstrates a failure of the federal government to come in with this type of approach," said Congressman Garret Graves. "You're forcing people to move, forcing people's homes to effectively become worthless or at least upside down on their mortgage."
Graves said he's pushing legislation that would factor affordability into FEMA flood insurance premiums.
But April 1 is fast approaching, and new policyholders are already seeing astronomical increases.
"In virtually every area of South Louisiana, we have hurricane protection, flood control projects that are designed to protect these areas," Graves said. "There needs to be a relationship between these two. Let's not leave people vulnerable and then charge them out of living in the area."
"On one hand we have the Corps of Engineers that said a billion-and-a-half dollar levee project is a good thing for this area, the cost benefit makes sense," Jewell said. "On the other hand, the paradox is that FEMA is basically making it unaffordable to live here."
"It's going to kill the housing economy in St. Charles Parish and for Southeast Louisiana."
Jewell said he's hopeful that FEMA will listen to residents' concerns and be willing to work with the parish and the state to mitigate the negative impacts of the change.
The Governor's office responded in a statement, saying in part:
At this time, FEMA has not indicated a willingness to delay implementation. The rate increases appear to be significant and further complicate recovery efforts from the many disasters our state suffered in 2020 and 2021. The Governor will continue advocating for all homeowners who could be impacted by the changes.
See a spelling or grammar error in our story? Click Here to report it. Please include the headline.
Copyright 2022 WVUE. All rights reserved.
This content was originally published here.