Vacation Rental Car Insurance Explained | Webb Insurance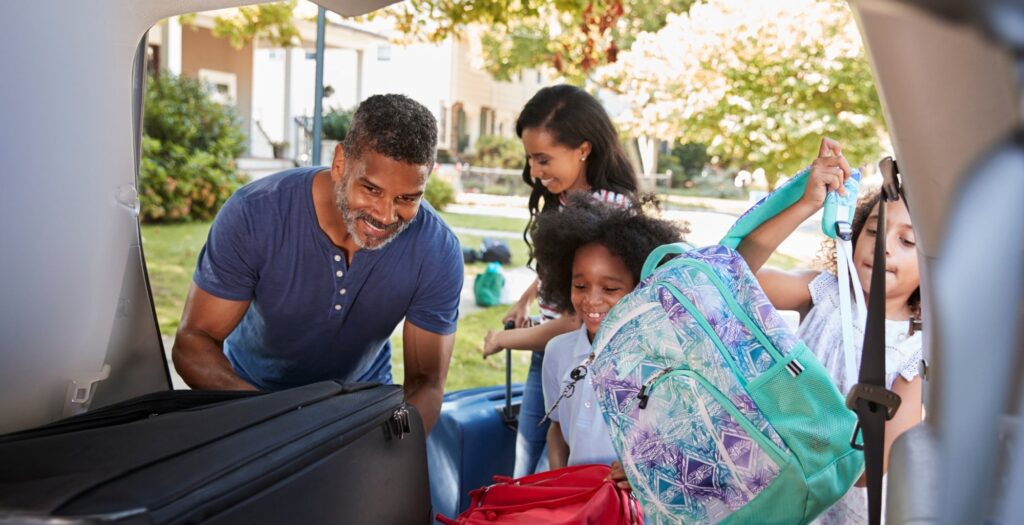 Is rental car insurance worth the extra money? Believe it or not, this is one of the most frequently asked questions about car insurance. A typical rental car insurance policy may average out to $15-20 per day during a family vacation, and this expense can add up quickly. Before you make your travel reservations, take a closer look to find out whether or not rental car protection needs to be included in the vacation budget.
By the way: Rental car reimbursement is an option which can be added on to your car insurance policy, to help cover the cost of a rental car if your own vehicle needs to be repaired due to a covered claim. This can easily be confused with vacation rental car insurance, which will be explained in detail below.
Take a look at these helpful tips about rental car policies to help you decide whether or not you really need to buy from a salesperson at the checkout counter.
What is Rental Car Insurance?
Rental car insurance is a short-term policy designed to protect you from financial losses if your rental car is damaged during a vacation or other non-business trip. You can buy this coverage from the rental company when making a car reservation online or at the counter during checkout, or purchase from a third-party insurer.
A standard auto insurance policy and rental car protection have similar coverage options, which can be divided into four categories:
Any home and auto insurance you currently carry will extend to a rental car with the same liability limits and deductibles — so, in many scenarios, paying for rental car insurance is unnecessary. Reach out to your insurance broker before booking vacation plans to avoid spending money on a rental car policy you might not need.
There are some situations where rental car protection may be necessary or required. A few of the possible examples are listed here.
Rental Car Protection May Be Helpful in These Scenarios:
Example #1: Paying a High Deductible
Deductible is the amount you pay out of pocket before your insurance coverage kicks in. A policy with a high deductible costs less than a policy with a lower deductible. So, if you have chosen a car insurance policy with a high deductible in order to save money, it may be worthwhile to consider whether or not you could comfortably afford to make a large payment if you were involved in a car accident.
Think of it this way: a $200 rental policy may be easier to budget than paying a $1,000 deductible. Is passing up the rental coverage worth the risk?
Example #2: Carrying Liability Coverage Only
You may decide to only carry liability coverage, perhaps because your car is fully paid off. If so, the rental company will likely require you to pay for signing the Loss Damage Waiver. It may also make sense to purchase supplemental liability coverage to ensure you have adequate protection for the rental car.
Talk to an insurance broker for more information about buying rental car insurance when you have state minimum coverage, or no car insurance coverage.
Example #3: Protecting Your Current Insurance Pricing
Filing a claim for damages against a rental policy may help avoid a rate increase on your personal policy. Any claim will be a "ding" on your record, which can affect your rates for approximately three or four years before stabilizing. So, if you have a previous claim for an accident or speeding ticket which is about to fall off, you may decide a $200 rental car plan is money well spent.
Example #4: Traveling on a Vacation Abroad
A standard car insurance policy will generally provide coverage:
If you are planning a trip to Mexico, or renting a car while traveling abroad, you will likely need to purchase rental car insurance in order to be properly covered in your destination country. Reach out to an insurance broker for more information.
Example #5: Renting a Car on a Work Trip
Your personal auto insurance policy does not provide coverage when you are driving on a business trip, or for other commercial purposes. So, if you will be renting a car for upcoming work travel, you should ask your employer for more information about the company's commercial auto insurance coverage. If they do not carry this protection, they may be willing to reimburse you for rental car insurance expenses.
These are not all the possible scenarios where it might make sense to purchase rental car insurance. Contact a local insurance agent to get recommendations for your travel plans.
Other Ways to Buy Rental Car Coverage
Many credit cards offer rental car insurance as a perk when the card is used to pay for rental fees, assuming both are in your name. This is typically secondary coverage, which means your personal auto policy would have to pay out before the credit card benefits kick in. Cardholders automatically have this coverage and should not need to sign any additional forms or insurance applications prior to making a rental car reservation.
Note that a credit card's rental protection may not cover all different types of vehicles, such as luxury sportscars or trucks. Coverage may also be limited to a set time period, such as no more than 15 days. To get the best, most up to date information, call the toll-free number on the back of your credit card before reserving a rental car for your upcoming travel.
If you are purchasing travel insurance, this policy may also offer rental car coverage. Refer to your policy documents and Terms & Conditions for more information.
Find the Car Insurance Expertise You Need at Webb Insurance
Wondering whether or not you need rental car coverage for your travel plans? Reach out to the team of local agents at Webb Insurance in St. Charles, Mo. We can help you evaluate your current car insurance policy, so you have total peace of mind on vacation. When you are planning a big trip, you do not have time to research auto insurance and different coverage options — so let us take care of the hard work for you. We are happy to help!
To find out how much you could save by switching your current car insurance policy to Webb Insurance, get a free quote with no obligation to purchase.
Read answers to other frequently asked questions about auto insurance.
This content was originally published here.