Ukrainian refugees to get year-long visa, health insurance and labour permit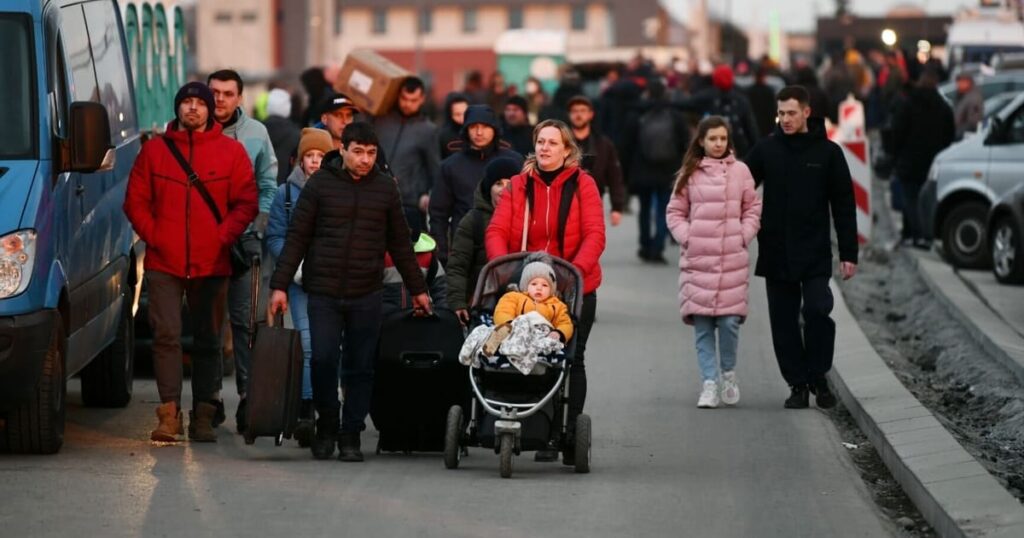 The Czech government has said it is ready to help thousands of Ukrainian refugees fleeing the country and, as their numbers grow, the authorities have addressed the need for a central system that will ensure nation-wide coordination and enable a no-fuss, fast-track admission of people who arrive mentally and physically exhausted.
Interior Minister Vít Rakušan on Monday announced the setting up of a central crisis body in aid of Ukrainian refugees. He said the National Assistance Centre would operate 24 hours a day, seven days a week, to coordinate the work of local assistance centres and registration hotspots, which are opening in all the regions. Refugees who come to register there will get all they need in one place.
"The refugees who come will be guided step-by-step through the whole procedure, they will be helped to fill in a simple one-page registration form, undergo a simple health screening and security screening and will then be offered free accommodation and transport there, unless they prefer to stay with friends and family."
The Czech Republic has said it is ready to accommodate tens of thousands of refugees. They will be housed in state-owned facilities, hotels, pensions and private homes, since many Czechs have expressed readiness to accommodate them. So far, in the first wave, several thousand refugees have come here to live with relatives and friends. Minister Rakušan said that in this case it is essential that they either visit a registration centre or register with the foreign police within three days of arrival so as to gain health insurance in the country.
"Anyone who is here already, and who has not registered in one of the hotspots now in operation, needs to register within three days with the foreign police. That is the only urgent requirement since it will give them the right to health insurance should they need medical treatment while they are here. After that, they have three months to apply for a special 12-month visa and a labour permit enabling them to work in this country."
Since the start of the Russian aggression, the authorities have issued over 2,000 visas to Ukrainian citizens in a fast-track procedure, but according to the interior minister the likelihood is that many more people have fled to the Czech Republic.
Minister Rakušan said mobile operators had been engaged in the aid effort. Everyone who comes to the Czech Republic with a Ukrainian sim card will automatically receive a text message in the Ukrainian language with basic information on what to do upon arrival, what form of help is available and where to get more advice.
A new website www.nasiukrajinci.cz should also be launched in the next few days. It should provide information to refugees and also direct citizens who are interested in providing humanitarian aid to the respective coordinators in the given area.
This content was originally published here.