Town of Massena still paying Massena Hospital workers compensation payments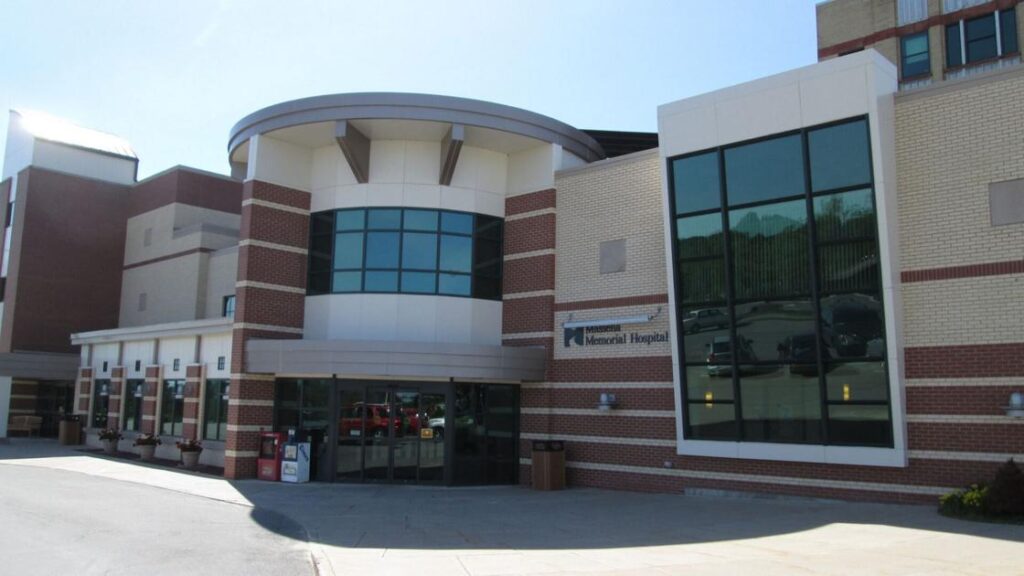 MASSENA — The town of Massena no longer owns Massena Hospital, but it does owe some trailing liability to the county for workers compensation payments.
Town Supervisor Steven D. O'Shaughnessy said the town owes about $778,000, and board members agreed during their meeting Wednesday to transfer cash from other town accounts and pay $500,000 toward the debt.
The town's workers compensation payment covers employees in the town, Massena Electric Department and Massena Hospital. The town of Massena and Massena Electric Department workers compensation payments were made in January. Once the $778,000 is paid — it's due by the end of the year — the town will no longer have liability for employees at the hospital, which is now owned by St. Lawrence Health.
"It's a result of the trailing liabilities that we have for the hospital portion of the workers comp" as part of the St. Lawrence County health insurance program, Mr. O'Shaughnessy said. "We've always belonged to it, and for the last two years we still have been charged for what the hospital bills, so we owe $778,000. Brenda (Mossow, town bookkeeper and secretary) and I moved some cash around in some of the New York Class."
New York Class is "a special account you put in there. It gains more interest in your investment, which are accessible," Deputy Supervisor Samuel D. Carbone Jr. said.
"We've done it for years," Mr. O'Shaughnessy added. "There are different accounts for different aspects of government so that we can keep things straight."
One of the accounts from which $100,000 was transferred was the Massena Volunteer Emergency Unit. Council member Susan Bellor said that resource recovery money was normally used to pay the squad's bills.
"So can you clarify how that's going to work?" she asked.
"Well, there's extra in there we haven't touched in years. We make about $200,000," Mr. O'Shaughnessy said.
"I guess I'm more concerned about the rescue squad since we did have a meeting last night and they are concerned about presenting a budget to you that looks reasonable and practical for September," Mrs. Bellor said. "They are concerned about how this is going to impact their budget planning. I think it would be better just giving $400,000 right now and not touching the rescue squad."
"If there's extra, it's town money. It belongs to the town of Massena," Mr. O'Shaughnessy said.
He pointed out language from the last agreement signed between the town and Massena volunteer Emergency Unit read, "the parties acknowledge and agree that all money deposited into the account, the rescue squad account, shall be held in trust for the sole benefit of the town and the MVEU has no right to use of the monies in this account. It's there for the taxpayers of Massena."
Mrs. Bellor said the transfers amounted to $500,000 and wondered about the remaining $278,000 that was due.
"To be determined. If you have any ideas," Mr. O'Shaughnessy said. "I said if the board would approve, you would send them $500,000."
Mrs. Bellor also wondered if any money remained from the sale of the hospital to St. Lawrence Health that could assist with the payment to the county.
"It was over $30 million (in debt)," Mr. O'Shaughnessy said.
"Retirement wasn't paid for how long, four years, five years, eight years?" Mr. Carbone said.
Mr. O'Shaughnessy said that during negotiations, St. Lawrence Health took "a chunk of debt."
"They committed to $8 million. They put in more. Back when we were negotiating, St. Lawrence Health took a chunk of debt. The Department of Health took a chunk of debt, and the Department of Health and St. Lawrence Health board expected the town to take a chunk on that issue. So here we are. We've tried other avenues. It's been just sitting up there, these trailing liabilities. We've tried other ways to get it resolved. We've gone to state and federal elected officials," he said.
"We've tried every avenue to get those various responsibilities lessened. This isn't a lack-of-trying issue," Town Attorney Eric Gustafson said.
As an Amazon Associate I earn from qualifying purchases.
Johnson Newspapers 7.1
This content was originally published here.