Thousands in Pa. can't afford health insurance if we lose ARP subsidies l Expert Opinion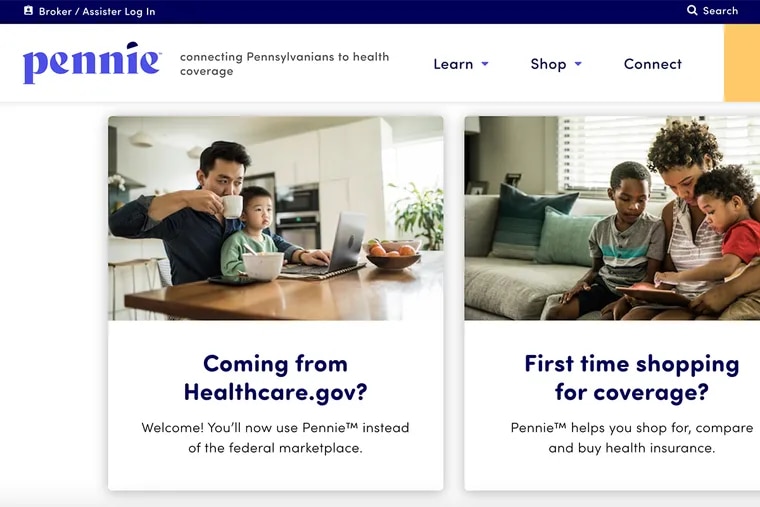 It is not a coincidence that a record 375,000 Pennsylvanians signed up for health coverage through Pennie during the 2022 Open Enrollment Period; 111,000 of them are new to Pennie in the past year. Pennie is Pennsylvania's state-based health coverage marketplace and was created by Governor Wolf and the Pennsylvania General Assembly on a bipartisan, unanimous basis in 2019.
Last March, President Biden and Congress passed the American Rescue Plan (ARP), which created critical new subsidies that dramatically reduced the cost of health coverage and expanded eligibility for subsidies to nearly all purchasing coverage through the marketplace. This was the most significant federal action to lower costs and expand access to health care since the passage of the Affordable Care Act. As a result, nine out of 10 Pennie customers are receiving subsidies averaging $500 a month.
We are proud of the work we do to make health coverage affordable and accessible to hundreds of thousands of Pennsylvanians. We connect individuals and families to high quality coverage and provide a much-needed affordable option for those who do not have health coverage through their employer or anywhere else. This includes servers at restaurants, preschool teachers, small business owners, retail workers, students, and many others.
Pennie's enrollment numbers fall in line with national trends, with a record 14.5 million Americans purchasing coverage through health insurance marketplaces across the country during the 2022 Open Enrollment Period.
The main reason for this record-high enrollment is clear. The ARP subsidies have been key to growing the number of Pennsylvanians and Americans enrolled in quality, affordable coverage. Unfortunately, those subsidies are set to expire at the end of this year, and without action from Congress, hundreds of thousands of Pennsylvanians and their families will see the cost of their coverage increase. Many will likely lose access to care because they will no longer be able to afford their plan, while others will only be able to afford a less comprehensive plan, resulting in higher out-of-pocket expenses.
The team at the Pennsylvania Health Access Network works around the clock to field tens of thousands of calls each year from Pennsylvanians looking for answers about how to enroll in health coverage that fits their budget. This year, the message from customers is clear: the cost savings created by ARP are a game-changer for families. Not only are families saving money on their health coverage; they are able to use those savings to purchase higher quality coverage. That means that if a family member gets sick or injured, they can worry less about the cost of their care and more about getting well.
What do these savings mean for Pennsylvanians? Meet Emily Nussdorfer, a mental health therapist and Pennie customer in Philadelphia. Emily is one of many Pennsylvanians benefiting from the ARP cost savings. As someone with chronic health conditions that require regular care from her specialists, an affordable health plan with minimal out-of-pocket costs is critically important to maintaining her health. She recently changed jobs and is grateful that she has been able to maintain affordable coverage even as her income has fluctuated. Thanks to the new subsidies, she saves almost $1,000 annually on her plan.
If the ARP subsidies go away, a 40-year-old making just over $19,000 a year could see their monthly premium increase by $66, or nearly $800 a year. A family of four making just over $52,000 a year could experience a monthly premium increase of almost $200 a month. And a married couple nearing retirement with a household income of nearly $78,000 could see their monthly premium increase by $1,900 a month.
Allowing the subsidies to expire would be a mistake. The good news is that there is a path forward. Congress can make these lower premiums permanent. The U.S. House has already passed legislation – The Build Back Better Act – that would do just that. Lawmakers should move quickly to pass Build Back Better or standalone legislation to permanently lower the cost of health coverage and expand access to quality health care in Pennsylvania and across the country. Emily and nearly 375,000 Pennsylvanians are counting on it.
Zachary W. Sherman is the Executive Director of Pennie, Pennsylvania's state-based health coverage marketplace. Antoinette Kraus is the Executive Director of the Pennsylvania Health Access Network (PHAN), a statewide organization that connects Pennsylvanians to health insurance and works to expand and protect access to high-quality, equitable, affordable healthcare. She is also a member of the Pennie Board of Directors.
This content was originally published here.