T.I. & Tiny's Lawyer Deny Claims That They Allegedly Tried To Make A Deal With Sexual Abuse Accusers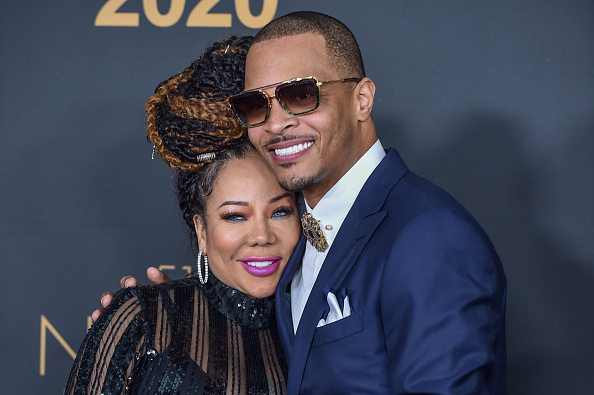 T.I. & Tiny's Lawyer Deny Claims That They Allegedly Tried To Make A Deal With Sexual Abuse Accusers
As it's been reported, attorney Tyrone Blackburn has called for a criminal investigation into T.I. and wife Tiny Harris who have been accused of sexual assault by several women.
Blackburn claims that 11 women were drugged and raped by the couple. He said the incidents date back over a decade and many happened in the Atlanta area. He's encouraging state and federal prosecutors to start a criminal investigation on behalf of the couple's accusers. In a recent interview, Blackburn revealed that their lawyer Steve Sadow actually reached out to him to make a deal, but didn't accept because he wants justice for the alleged victims.
"Steve Sadow reached out to me looking to make a deal on behalf of T.I. and Tiny and I told Steve Sadow my clients want justice," Blackburn said. "So [if] the deal involves Tiny and T.I. turning themselves in and admitting to the crimes they have committed then fine we got a deal! But if it does not work then I would prefer the investigators do that work and to bring criminal charges against Tiny and T.I. for what they've done throughout the years," Blackburn continued in a press interview. In a statement to CBS46, Sadow denied these claims:
"Clifford (T.I.) and Tameka Harris deny in the strongest possible terms these unsubstantiated and baseless allegations. We are confident that if these claims are thoroughly and fairly investigated, no charges will be forthcoming. These allegations are nothing more than the continuation of a sordid shakedown campaign that began on social media. The Harrises implore everyone not to be taken in by these obvious attempts to manipulate the press and misuse the justice system."
Sadow goes on to say:
"I understand that at a virtual press conference today, attorney Blackburn claimed the Harrises reached out to him through me to supposedly make a deal. That is patently false. I reached out to see if he would share any information since his name was posted on Instagram as the attorney for Sabrina Peterson. Blackburn repeatedly refused to provide the names of his accuser-clients or any corroborating or supporting evidence of his groundless claims. The Harrises repeat that they are confident if a thorough and fair investigation is conducted, no charges will be brought."
The post T.I. & Tiny's Lawyer Deny Claims That They Allegedly Tried To Make A Deal With Sexual Abuse Accusers appeared first on Hollywood Unlocked.
This content was originally published here.