State lawmaker takes aim at rising insurance rates, blames executive overreach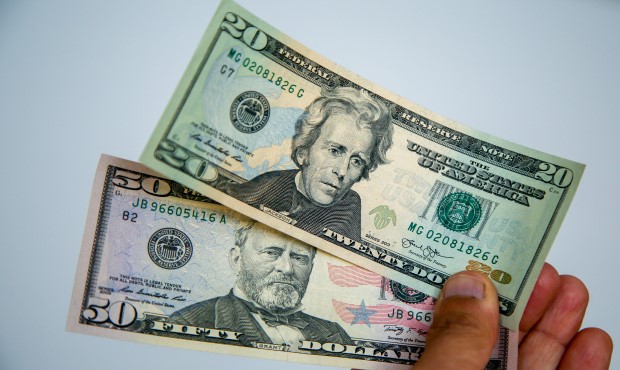 State Senator Mark Mullet (D-Issaquah) is aiding a lawsuit against Washington Insurance Commissioner Mike Kreidler in the hope of lowering insurance rates for Washingtonians.
Insurance Commissioner Kreidler, in March of this year, issued an emergency order which prohibits insurers from factoring in credit scores when issuing insurance rates on personal property. From Sen. Mullet's perspective, this has led to untenable spikes in insurance rates for many. He appeared on KTTH's Jason Rantz Show to discuss the rate increase and elaborate on his efforts to halt the emergency order.
"You know, the average [increase] — and this is anecdotal — is about $600, but we've had some as low as $300 and some as high as over $2,000," Mullet said. "It's just been a wide range because some people [for example] with their auto insurance see the increase right away. But if it's your homeowners insurance going up, sometimes you don't see the increase until your escrow balances [are] due the following year. It just varies based on people who aren't paying their home insurance by a mortgage or seeing the increase right away. And those are the people who end up being over $1,000 a lot of times."
He described Kreidler's efforts to decouple insurance rates from credit scores a personal "obsession" of his for his twenty year tenure as the insurance commissioner.
"[Kreidler] had a bill to ban insurance discounts based on credit scores this last [congressional] session," Mullet continued. "It didn't move out of my committee in the form that he preferred. When the bill died, he declared it a COVID emergency and just said 'we're banning these discounts because it's an emergency.' This summer [as] people renew their insurance, everyone's getting these giant increases in their bills [despite not having] filed a claim in decades."
He clarified that, although the state's legislature will likely not move on any action against the emergency order, Mullet will throw his weight behind a lawsuit against the order in the form of a legal declaration.
"I spelled out in the legal declaration that none of this was ever an emergency," Mullet added. "This was just his longstanding wish to pass this bill. And the commissioner actually went to court with a judge this month to have my declaration thrown out of the lawsuit because he felt it was [not] relevant. The judge dismissed that. When the judge hears the lawsuit next month, they are going to factor in my declaration, my testimony. It just clearly indicates that this was never an emergency related to COVID. This was just [his] private, longtime obsession."
He went on to articulate why a lawsuit was the appropriate legal action to take, from his perspective.
"Just because the insurance commissioner is a democrat doesn't mean you can't go after him when he breaks the law and does an emergency rule illegally," Mullet continued. "I think it's almost more important for us to hold leaders accountable from our same party. We're trying to sue the governor over some of his illegal vetoes around some of the bills his last session. I could not get people to have the same energy to go after the commissioner. That's why I was forced to do it through the industry association."
Senator Mullet will chair a Business Financial Services Committee hearing on the emergency order Sept. 21 at 10 a.m.
"I'm hoping Commissioner Kreidler shows up," Mullet said. "I think it would be nice for him to answer questions directly now that we've realized the huge inconvenience his emergency order [has] caused [for] over a million people."
Listen to the Jason Rantz Show weekday afternoons from 3 – 6 p.m. on KTTH 770 AM (or HD Radio 97.3 FM HD-Channel 3). Subscribe to the podcast here.
This content was originally published here.