Stanbic Bank and Prudential Uganda to launch Health Insurance Product for Stanbic Bank Clients – CEO East Africa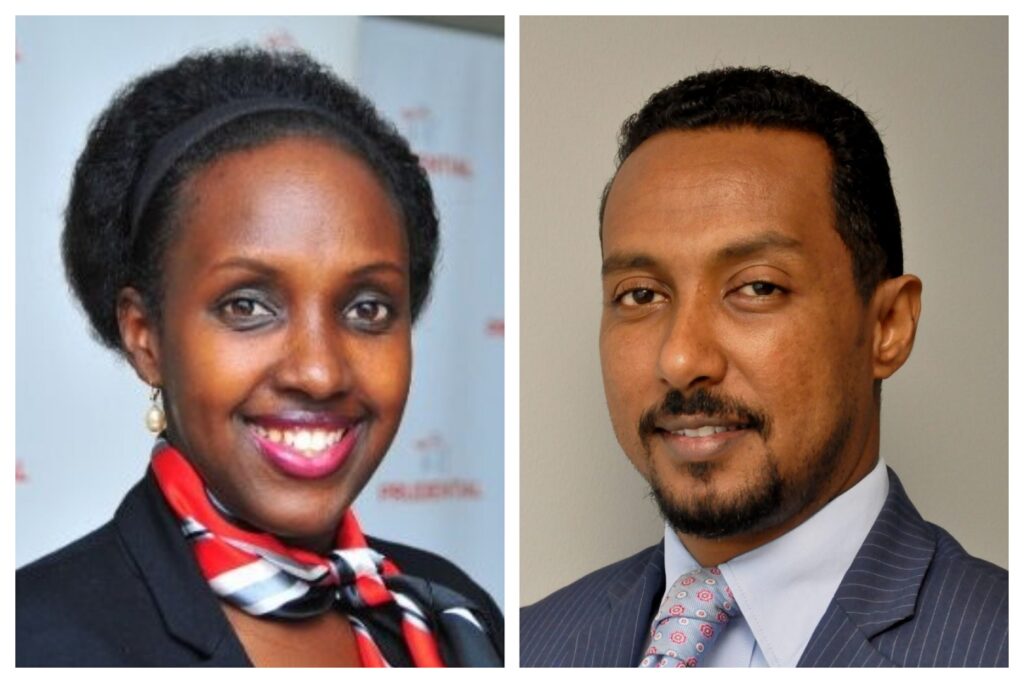 Stanbic Bank and Prudential Uganda are set to launch a health insurance product for Stanbic Bank clients, to protect their savings so that in the event of an illness or medical emergency they don't have to spend out of pocket.
This product, which will officially be launched in January 2022, was jointly designed by the partnership as a result of feedback on the Bank customers needs.
This health insurance scheme is targeting the expansive and growing customers of Stanbic bank who, despite having access to banking services and products, do not all have access to affordable medical insurance cover. For those who do have medical cover, this product offering allows them to buy a medical insurance package for their loved ones and dependents who may not be on their employer's cover.
Dogo Singh, the Head of Bancassurance at Stanbic Bank Uganda said: "At the height of the Covid19 pandemic, we lost many of our people who couldn't afford medical care bills because they didn't have medical insurance; even for those deemed to be relatively well off, the prolonged hospitalisation left them drained of all their cash savings. As leaders in our respective industries, we have decided to do something about it to give our clients the opportunity to secure their lives through affordable medical insurance. Come January, Stanbic Bank Uganda and Prudential will unveil this unique offering which we believe shall enable more of our clients to get covered."
Sheila Sabune, the Chief Commercial Officer at Prudential Uganda said, "We are looking forward to unveiling our partnership with Stanbic Bank Uganda and to unveil this medical cover. Under this cover, customers are able to add as many beneficiaries as they want to, at an affordable contribution. This can be their immediate and extended family or financial dependents. This product also provides competitive outpatient and inpatient benefits including dentistry, optical, pediatric and antenatal, in various hospitals and clinics countrywide."
Although medical insurance is one of the fastest-growing insurance products in Uganda, it is estimated that there are still less than 500,000 lives covered by any form of insurance cover.
In addition, a good number of these are on corporate medical schemes sponsored by their employers.
The contribution of medical insurance to the annual total medical expenses spending in Uganda is just 2%.  It is hoped that this new cover will increase the spending and also boost the uptake amongst families and individuals.
The launch of the product will underscore the importance of having something set aside for a rainy day including both savings and health insurance. It also demonstrates the fact that the two entities are resilient, innovative in extending relevant solutions to the market at a time of great need.
Individuals without a Stanbic account can open one to access this service.
About prudential Uganda
Prudential Assurance Uganda Limited is a wholly-owned subsidiary of Prudential Plc.
Prudential plc provides life and health insurance and asset management, with a focus on Asia and Africa. The business helps people get the most out of life, by making healthcare affordable and accessible and by promoting financial inclusion. Prudential protects people's wealth, helps them grow their assets, and empowers them to save for their goals. The business has more than 17 million life customers in Asia and Africa and is listed on stock exchanges in London, Hong Kong, Singapore and New York.
Prudential plc is not affiliated in any manner with Prudential Financial, Inc., a company whose principal place of business is in the United States of America or with The Prudential Assurance Company Limited, a subsidiary of M&G plc, a company incorporated in the United Kingdom.
In Uganda, we are leaders in providing long-term protection and health insurance solutions. Prudential Uganda is regulated by Insurance Regulatory Authority.
This content was originally published here.