Seven health insurance CEOs raked in a record $283 million last year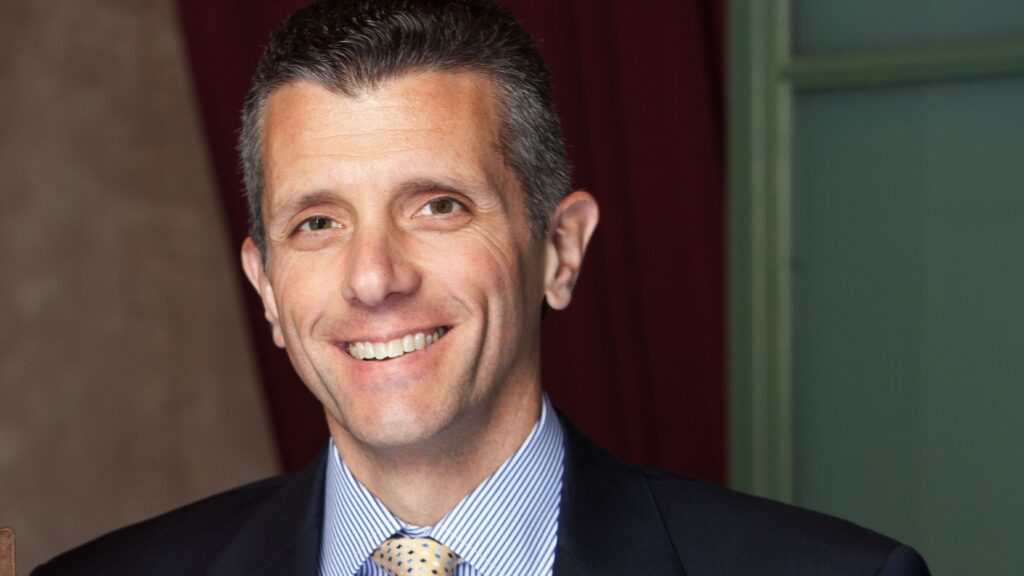 The CEOs of America's seven largest publicly traded health insurance and services companies cumulatively earned more than $283 million in 2021 — by far the most of any year in the past decade.
Soaring stock prices overwhelmingly fueled executives' fortunes, according to a STAT analysis of annual proxy disclosures from UnitedHealth Group, CVS Health, Anthem, Cigna, Humana, Centene, and Molina Healthcare dating back to 2012.
Higher profits drove those companies' stocks. The coronavirus pandemic has led to people delaying care, resulting in insurers retaining premiums that otherwise would have been paid out as medical claims. Years of large acquisitions also started paying off, as health insurance companies have morphed into conglomerates that also encompass lucrative drug benefits middlemen, physician groups, pharmacies, and a host of other services and providers.
Experts argue the pandemic should have spurred insurers to do more to keep the country's health care prices in check. But instead, taxpayers, employers, and workers have continued to stomach higher health care premiums.
"If that group of seven individuals were delivering what they should be delivering to the American people, I would have no problem paying them $283 million," said Ted Doolittle, Connecticut's health care ombudsman and a former federal health care official. "What they should be delivering to Americans is no increases to their health care expenses. They should be focused on the prices they are paying to pharma and hospitals, in particular, but they're not. So they're being rewarded for the wrong thing."
Roughly 87% of insurance executives' pay last year came from exercised and vested stock, the analysis shows. Cigna CEO David Cordani took home more than $91 million in 2021, the most of any insurance executive. He's registered $366 million since 2012. Cigna did not respond to requests for comment.
Longtime UnitedHealth executive Dave Wichmann technically earned the most last year, with $142 million, nearly all of which came from exercising his stock options. But STAT did not count Wichmann's total toward the analysis because he abruptly left as UnitedHealth's CEO in early 2021. UnitedHealth declined to comment and referred to its proxy document for all questions.
A CVS spokesperson said in a statement that "the vast majority of executive compensation is performance-based. In other words, our leaders benefit when shareholders and a broader set of employees benefit." The other insurers did not respond to a request for comment.
Sign up for Daily Recap
A roundup of STAT's top stories of the day.
Please enter a valid email address.
The figures were calculated by using the actual realized gains of stock options and awards, instead of the estimated fair value of those options and awards that is more commonly reported. The large paydays line up with how stocks' values increase over time, Alex Edmans, a finance professor at the London Business School, told STAT in an email. If executives stay at a company for a long time, as many within the health insurance industry have done, and if stock prices march upward, windfalls follow.
Every insurer except Cigna and Humana outperformed the Dow Jones and S&P 500 last year. CVS is the only company that has lagged behind the market since 2012.
The insurance CEO payouts are among the highest in health care, but executive pay is a relative drop in the bucket for a country that spent an estimated $4.3 trillion on health care in 2021.
"There's a tendency to scold 'greedy' insurance companies," said Cynthia Cox, a vice president at the Kaiser Family Foundation who studies health insurance markets. "I don't think that's without merit, but the problem with how much we spend on health care goes well beyond how much insurance company CEOs are paid."
The insurance industry, broadly, is built on relatively perverse incentives. Hospitals, doctors, drug companies, medical device firms, and other providers have consolidated and bulked up their bargaining muscle to charge higher prices to the 155 million people who get health insurance through a job, but insurers have been lousy negotiators, experts say.
Some market dynamics are out of insurers' control, such as when hospitals control the market and must be included in networks. But insurers will make more money if prices and costs don't slow down — which means it's not in their interest to haggle for the best deals and puts them directly at odds with the employers that hire them. More profits leads to higher stock prices, which lifts executive pay packages.
"Employers in general are not well-served by the carriers," said Sabrina Corlette, a health insurance researcher and professor at Georgetown University. "The incentive structure is messed up. At a certain point, when is the employer community going to start storming state capitals and Congress with pitchforks?"
There's some hope federally mandated price transparency among hospitals and insurers will peel back more of the secrecy behind negotiations for those in commercial plans. Corlette said there is a growing "cottage industry of vendors" that are crunching the data and informing companies of the raw deals they are getting. For example, price transparency startup Turquoise Health just raised another $20 million to help with more health care contracting that's based on transparent prices.
But transparent prices won't solve imbalances in market power, nor will they solve whether some insurance companies roll over at the negotiating table when their pay packages encourage them to do so.
"There's no ability on the insurance company side to get internationally normal prices, and they're not being held to account for that failure," Doolittle said.
This content was originally published here.