Rising auto insurance premiums eroding home/auto bundling, survey finds – InsuranceNewsNet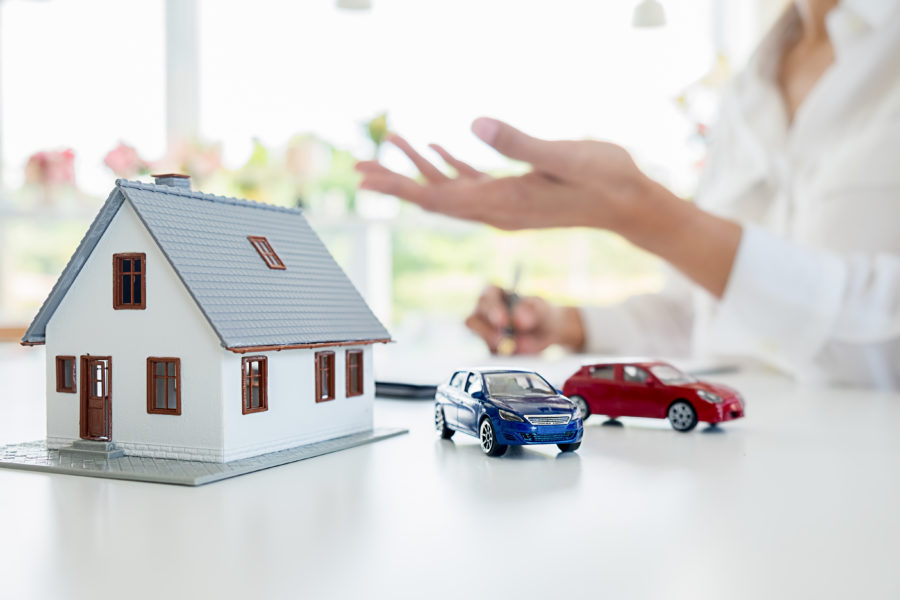 The future of the home and auto-insurance bundle, once a mainstay of property and casualty insurance, customer retention, and lifetime value strategies, has come into question as legions of customers have started to break up their polices, according to the J.D. Power 2022 U.S. Home Insurance Study. Rapidly rising auto-insurance premiums are largely to blame for potential defection among bundlers.
Bundling is extremely important to the insurance business, explained Marty Ellingsworth, executive managing director of Global Insurance Intelligence at J.D. Power. Like any transaction with a cost, the expense is smaller in ratio to increasingly larger sales. "So," he said, "finding a customer with two or more insurable assets that you can process in one phone call creates the "bundle" sale, which is often rewarded with "bundle savings."
For many who follow personal lines insurance, a common bundle would be car-plus-home bundle (a.k.a. a Robinson household), Ellingsworth added. Some carriers have a mix of multiproduct bundling opportunities, while others incentivize just a car-plus-home combination.
In any neighborhood, one would observe households in every stage of life, he added, and shared the following examples: "just a car and living with friends," newly married renters, new homeowner couple, a house full of kids growing to teenagers, empty nesters, and widow/widower residences.
"If you can keep larger customers just as happy as smaller customers, your expense ratio for retaining customers is proportionately less as well," Ellingsworth said. "Oftentimes, you hope small customers grow, but it is more subtle that large customers can grow, too, often at an even faster pace, yet sometimes at a larger risk," for example when teen drivers are part of the mix.
Effects of bundle weakening
Weakening the bundle has several effects, according to Ellingsworth. For example, when savings to the consumer in the bundle are diminished or negated by price increases in one or more products, the consumer naturally considers options for better savings, he said. Also, traditionally "bundlers" have better retention rates, likely due to the savings. Finally, he added, there is the convenience of doing business with a single company.
"But if a happy bundler sees better savings by changing products and/or providers, their traditionally higher retention rates will suffer," Ellingsworth noted.
Key findings from the survey include:
• Overall satisfaction declined, led by home and auto bundlers: Overall homeowner satisfaction decreased by 6 points (on a 1,000-point scale) and renter satisfaction decreased by 7 points this year. The declines among homeowners are driven by a sharp drop in price satisfaction, which is the most pronounced among auto bundlers, where customers experienced a 10-point decline in price satisfaction, while non-bundlers only saw a one-point decline.
• Retention rates are significantly lower among non-bundlers: The average homeowner insurance customer-retention rate among those who bundle their auto and home policies was 95%. Among non-bundlers, that rate dropped to 85%. Similarly, among renters, bundlers had a 95% retention rate, and non-bundlers an 82% retention rate.
• Auto premium increases put bundled home policies at risk: Nearly one-third (31%) of bundlers said they "definitely will" switch their home insurer if they switch their auto insurer after an insurer-initiated, auto-premium increase. Insurer-initiated, auto-premium increases also negatively affected homeowner insurance intended retention and advocacy, regardless of bundling status.
According to the survey, Amica Mutual ranked the highest in the homeowner insurance segment for a second consecutive year, with a score of 849. American Family (842) ranked second and The Hartford (839) ranked third. Nationwide ranked the highest in the renters' insurance segment with a score of 859, Lemonade (853) ranked second, and Automobile Club of Southern California (852) ranked third.
The U.S. Home Insurance Study examines overall customer satisfaction with two personal insurance product lines: homeowners and renters. Satisfaction in the homeowners and renters insurance segments is measured by examining five factors: interaction; policy offerings; price; billing process and policy information; and claims. The study is based on responses from 11,630 homeowners and renters via online interviews conducted from May through July 2022.
Ayo Mseka has more than 30 years of experience reporting on the financial services industry. She formerly served as editor-in-chief of NAIFA's Advisor Today magazine. Contact her at [email protected]. 
© Entire contents copyright 2022 by InsuranceNewsNet.com Inc. All rights reserved. No part of this article may be reprinted without the expressed written consent from InsuranceNewsNet.com.
This content was originally published here.