Pros and Cons of Medicare Advantage Health Insurance – Consumer Reports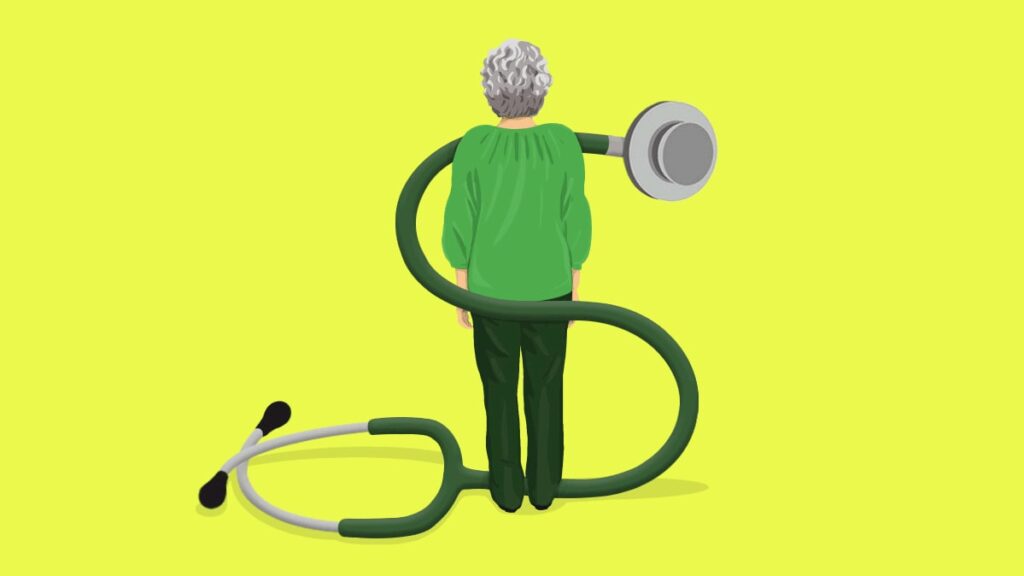 Begin researching your options several months before you first sign up for Medicare, or before your open enrollment period, says Julie Carter, senior federal policy associate at the Medicare Rights Center.  Start with these steps:
1. Assess your current coverage. If you are enrolled in Medicare, you may have already received an "annual notice of change" letter, which will tell you about any changes in your plan's benefits. Call your insurance company or visit the plan website if you've misplaced that letter. 
With Medicare Advantage plans, you could see changes in the doctors and hospitals included in their networks from year to year, so call your providers and ask if they will remain in the network next year. 
There may also be changes to the plan's other benefits, such as vision and perhaps dental coverage, as well as the plan's "formulary," or list of prescription drugs it covers, says Danielle Roberts, co-founder of Boomer Benefits, a Medicare insurance broker.  
More than seven out of 10 people on Medicare don't review or compare their coverage options annually,  a recent study by Kaiser found. But failing to review your plans may mean you can end up paying higher costs unnecessarily.
2. Compare your total out-of-pocket costs. One portion of your expenses will be the monthly premium costs, where Medicare Advantage can look inexpensive. But it's essential to look beyond the premium amounts and understand your potential out-of-pocket costs, says Caughill of i65. Those can include copays as well as coinsurance, or a percentage of your total bill.
"If you have a chronic condition, and you have to pay 20 percent in coinsurance for each visit, you might spend thousands of dollars, which will more than offset any savings in premiums," Caughill says.  
So examine your benefits statements and medical bills for the past year, then add up what you paid in deductibles and copays to get the true costs of your plan. Then consider what you might pay the following year, if you have, say, a knee replacement or have an accident.
For many people, opting for a Medigap plan offers more financial security. That's what Bill Burton, 66, a retiree in College Park, Md., recently concluded after running the numbers.
"I estimated I would eventually pay more in copays and deductibles for hospital and doctors' bills under an Advantage plan than I would pay in Medigap premiums," says Burton, who is moving from coverage under his wife's employer plan to Medicare.
3. Consider the consequences of switching. When you initially enroll in Medicare at age 65, you have a guaranteed issue right to purchase a Medigap plan. And insurers are required to renew your Medigap coverage each year as long as you continue to pay your premiums.
But if you try to buy a Medigap policy after the initial enrollment window, insurers may be able to turn you down based on your health, or charge you higher prices, due to a preexisting condition, says Roberts of Boomer Benefits. 
There are exceptions: A few states provide greater protections, so be sure to check. And if you opt for a Medicare Advantage plan when you first enroll or for the first time after having had Original Medicare with a Medigap policy since turning 65, you generally have a 12-month trial period when you can switch to Original Medicare and have guaranteed access to a Medigap plan. 
You may be able to switch Medigap plans later, but the process can be tricky, since you can be declined due to your medical history, says Roberts. So don't give up your current policy until you're approved for a new one.
4. Take advantage of helpful resources. When you're ready to start reviewing plans, check out the Medicare plan finder tool, which will let you compare Medicare Advantage and Part D prescription drug plans available in your area. (You can also get this information by calling Medicare at 800-633-4227.)
If you're looking for a Medigap plan, you can also start at Medicare.gov, where you can compare the different types of coverage, as well as find the policies available in your Zip code. 
Another good resource is the State Health Insurance Assistance Program (SHIP), which provides free guidance over the phone. To find your state's program, go to ShipHelp.org or call 877-839-2675. 
Low-income seniors may be able to get help with costs through Medicare Savings Programs. To find out your eligibility, search for "help paying costs" at Medicare.gov, or call your state's SHIP program.
When you've made your selection, enroll in your new plan by calling Medicare at 800-633-4227, if you're looking to switch to Original Medicare, or by calling the insurer or an independent Medicare broker who offers products from multiple companies. (Be sure to keep detailed notes of your phone conversation with the representative in case any problems emerge later on.)
Or, if you determine that your current plan is still the best one, just sit tight. You'll be re-enrolled in that plan automatically at the start of the year. 
This content was originally published here.