Pittsburgh Post-Gazette and Toledo Blade union members left unable to access health insurance – Poynter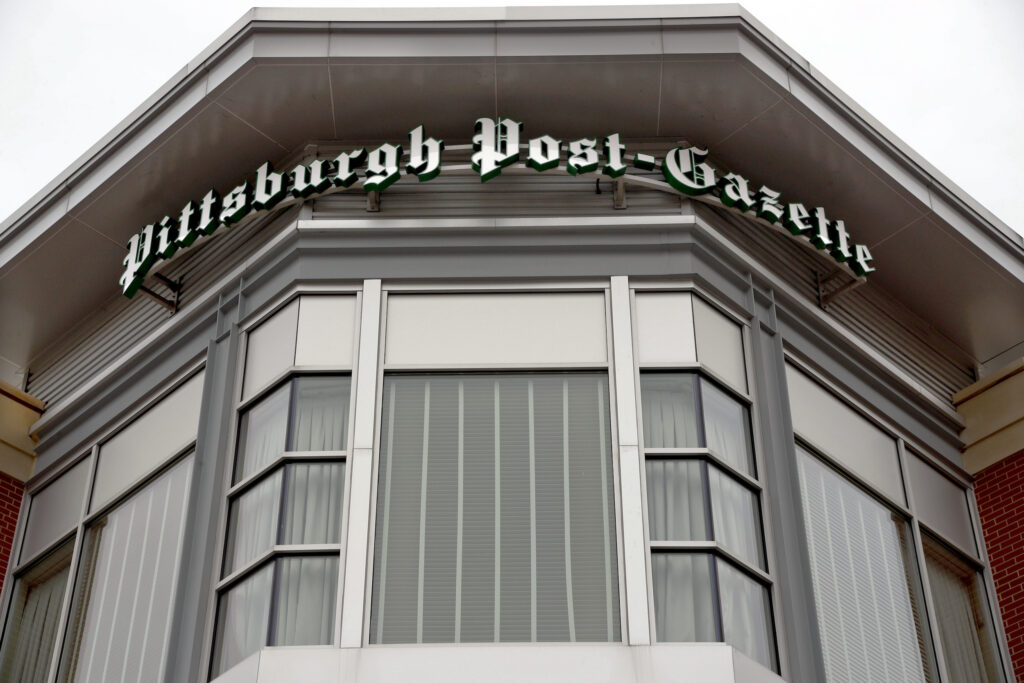 On Monday, Pittsburgh Post-Gazette copy editor Ron Rubinkowski showed up at the clinic for what was supposed to be a routine treatment. He had done this before and knew what to expect. The medication, $6,500 without health insurance, cost him $5 under his plan through the Post-Gazette. The appointment itself usually didn't cost more than $100.
But a nurse informed him that his health insurance wasn't working. Based on previous experience, Rubinkowski knew that the clinic visit would be several hundred dollars without insurance.
Other workers at the Post-Gazette and the Toledo Blade were experiencing similar issues. Just a few days earlier, one reporter stopped by a pharmacy to pick up a refill for a medication she had been taking for over 10 years. The prescription normally cost her nothing, but that day, the pharmacist told her it would be $177.
Both that reporter and Rubinkowski were ultimately able to get their medications without paying for them (though they are unsure how their health care providers navigated the insurance issue). Others were not as lucky, said union leaders at the Post-Gazette and the Blade. Since the start of the new year, their members have had issues accessing health insurance coverage due to errors made by the papers' parent company, Block Communications.
Some members have had to cancel appointments after being told they no longer had insurance. One person had to reschedule a blood transfusion. Another was unable to get their oncology medication.
The unions are blaming Block Communications for the situation, which they say is a result of the company trying to bypass the bargaining process.
In October, Block Communications asked both unions for their approval in switching the company's health insurance plan from Anthem to Aetna. The unions requested that they bargain over the issue instead since health insurance is a mandatory subject of bargaining.
"Part of the reason why we requested to bargain over them was because we wanted to have a little more say in what was going on in a pandemic-driven world," said Post-Gazette unit chair Zack Tanner.
Block Communications opened up a temporary enrollment period in December so that employees would continue to have health insurance under Anthem while the company negotiated with the unions over possible changes.
The problems started Jan. 1. Some members found that the temporary health insurance cards they had received didn't work. Individual member IDs had changed, but workers at the Post-Gazette and the Blade didn't have their new numbers. Some tried to reach out to Anthem and were told that their information had been deleted from Anthem's systems.
There appeared to be some confusion at the management level, too. After contacting Anthem and being told that Block Communications had failed to renew his health insurance plan, Rubinkowski reached out to his human resources representative. The rep told him that he was now covered under Aetna, which was not true.
Union leaders at the Post-Gazette said the company had reassured them repeatedly that nothing would change between 2021 and 2022.
"At no point since mid-December and between the new year did the company inform us and let us know that there would be any issues with Anthem," said Newspaper Guild of Pittsburgh president Lacretia Wimbley. "They did not inform us that Anthem is switching over to a new system. They didn't inform us that Anthem was getting new ID cards, that we would need to get new ID cards. We didn't know any of this."
Though employees were supposed to keep their same health insurance plan from 2021, union leaders said the company unilaterally switched workers' prescription provider — a change that should have been subject to bargaining.
It is unconscionable that members were left unable to access their health insurance during a pandemic, said union leaders. In Allegheny County, which includes Pittsburgh, COVID-19 cases have more than doubled in two weeks. In Toledo, local schools are switching to virtual instruction as cases surge.
"To be here in a global pandemic … and members are telling us that they don't have access to their insurance and that they don't have insurance period — it's frightening," said Wimbley. "It's been very scary."
Both Pittsburgh Post-Gazette spokesperson Allison Latcheran and Toledo Blade spokesperson Luann Sharp wrote in separate emailed statements Thursday morning that the issues have been resolved.
"These are the normal issues many employers experience at the start of a new year," they wrote.
But Toledo NewsGuild president Joe Landsberger said Thursday afternoon that he still had not received his health insurance card or individual ID. As far as he knew, other guild members were still having trouble accessing their health insurance coverage.
Previous issues at the Post-Gazette
This is not the first time workers at the Post-Gazette have faced issues with their health insurance.
In July 2020, after three years of contract negotiations, the Post-Gazette declared an impasse and unilaterally implemented new working conditions, including a change in health insurance plans. The union claims they were still willing to negotiate and that the company's actions violated the law. They are awaiting a decision from the National Labor Relations Board.
The union also won a recent health insurance victory in November when the U.S. Court of Appeals for the Third Circuit ruled in its favor. The court upheld a 2019 ruling by a federal arbitrator that the Post-Gazette had illegally refused to pay increases in health care premiums. The Post-Gazette was required to reimburse members and to reinstate health care coverage and rates from 2017, when the union's contract expired.
Damage done
As of Wednesday evening, some Post-Gazette union members reported their insurance issues were being resolved. Rubinkowski said he received a member ID number and an apology from HR Wednesday afternoon.
But the damage has already been done, said Landsberger.
"It's been very disappointing, very disappointing, especially during this pandemic," Landsberger said. "People are being made to be afraid for things that they should have to be afraid about. They didn't do anything to deserve having their benefits delayed and thrown into uncertainty."
For workers who are still facing issues, the Post-Gazette union is advising that they pay out of pocket if they can, especially for prescriptions. They will later be reimbursed for those costs.
The Toledo NewsGuild has bargaining dates set for Jan. 11 and 12, when they will be able to discuss health insurance and other contract provisions. They have been negotiating a new contract for over four years.
The Post-Gazette union, however, has still not received a written reply to its formal request to bargain over health insurance.
"We've been stuck in limbo for five days or more," said Landsberger. "We can't file claims. We can't get prescriptions approved. We've had people who have had to forego medical procedures because of this delay. And these delays are essentially created by a circumstance the company created by trying to sidestep the bargaining process."
This content was originally published here.