Personal Injury Attorney Explains Support of Auto Liability Insurance Reform Bill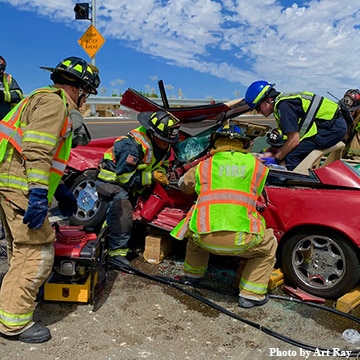 This week, Senator Bill Dodd introduced an auto liability insurance reform bill to help improve liability coverage for California motorists. The bill is aimed at protecting people who are injured in crashes from paying higher medical and vehicle repair bills.
According to Dodd's Press Release:
Fifty-five years ago, California set the current mandatory insurance minimums, requiring drivers to carry $15,000 in coverage for a single injury or death, up to $30,000 per accident and only $5,000 for property damage. Only four states have the same or lower limits. Many drivers are under the false impression that carrying the current minimum would make them whole after a crash. The standard is especially hard on low-income or fixed-income residents who lack a safety net to cover damages.
Sen. Dodd's legislation, Senate Bill 1107, would update the minimum to $30,000/$60,000/$25,000, bringing it in line with increased costs over the past half-century on everything including vehicle repairs, medical care and emergency services.
This week, given the amount of social media comments and opinions,  I reached out to Craig Boeger, a personal injury attorney with the Boeger Law Firm in the City of Brentwood what he thought of the bill. I was curious if he thought it would actually improve things. Or perhaps, become just another useless bill introduced by Sacramento lawmakers.
In our conversation, without having yet read the bill, he highlighted that carrying minimum insurance has become a big issue in the State of California because it does not provide people with enough safety and protection.
He explained many drivers and homeowners are actually underinsured and because of this, they would not get as much money as they think from a personal injury and could pay more out of pocket than they should.
I asked him to review the bill and get back to me as many people believe the bill will increase insurance rates with higher coverage. He said he would take a look at SB 1107 and get back to me.
After a few days, this is what he said:
I support SB 1107. Nearly every day I have to explain to my clients that the negligent motorist who caused severe injuries to their family and destroyed the family car, only had state minimum insurance.  That means that the most the at-fault driver's insurance would have to pay is $15,000 per person and $5,000 for property damage. Those limits barely cover an evening in the emergency room and only a small fraction of the value of their car. This places huge financial burdens on families and their own insurance carriers to cover losses caused by a negligent driver.
To those worried such a bill might raise their insurance rates, I would say that you are already paying for other motorist's negligence due to high numbers of uninsured/underinsured motorist claims and unreimbursed property damage and hospital claims.
This bill, while not perfect, will go a long ways to forcing negligent motorists to pay for the injuries and property damage they cause.   
Senator Dodd says the bill is supported by groups representing California consumers and seniors.
"California's outdated and woefully inadequate mandatory auto insurance liability minimums leave low-income and even middle-class families – including many retirees and other aging adults – at risk of falling deep into financial debt following a serious vehicular accident," said Michael Nye, California Alliance for Retired Americans' legislative committee co-chair. "Victims should not be forced to take out thousands of dollars in loans, which often take years to pay off, just to cover damages caused by a negligent driver."
"Over the last half-century, the cost of medical care and vehicular repairs has skyrocketed, leaving too many motorists underinsured and unprepared to cover the cost of being a victim of a negligent driver," said Craig Peters, president of Consumer Attorneys of California. "Auto insurers cannot continue to offer products that cover this century's drivers based on last century's standards. CAOC is proud to support Sen. Dodd's bill to modernize mandatory liability minimums, and ensure drivers are fully protected by underinsured motorist coverage."
For more information on SB 1107, click here
For more on Craig Boeger and the Boeger Law Firm, visit: www.boegerlawfirm.com
This content was originally published here.