Outgoing Saratoga commissioner getting paid lifetime health insurance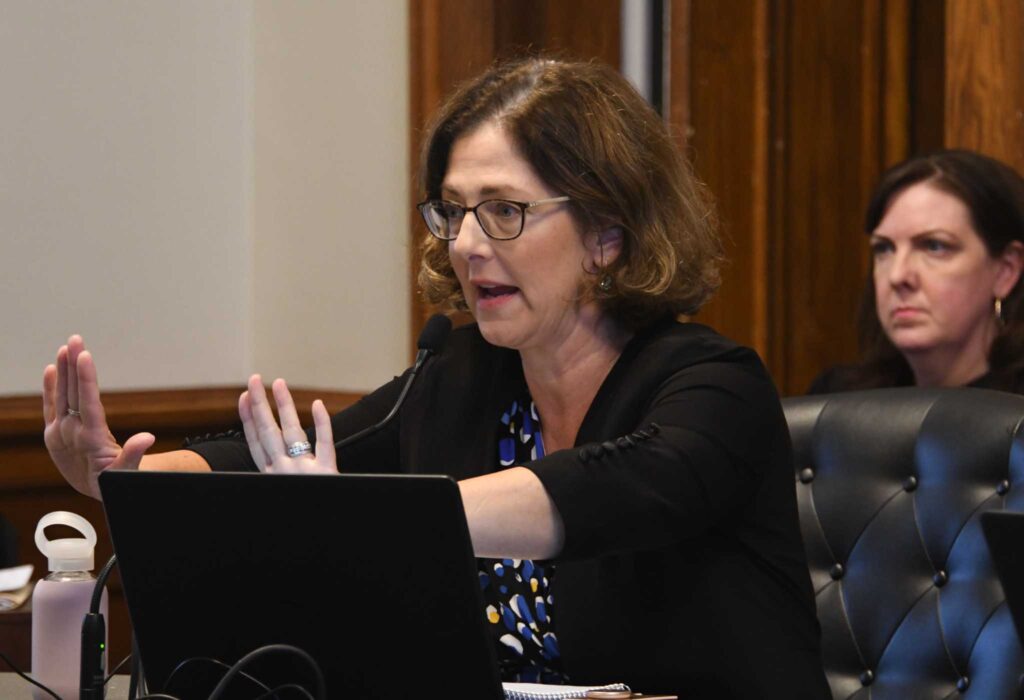 Though Madigan has been on the City Council for a decade, she explained that her and other City Council members' salaries of $14,500 a year are considered by the state retirement system to be too low to be fully eligible for the benefit.
"Most of the council agrees I meet the intent," Madigan said on Tuesday. "I've been under the impression for nine years and 11 months that this is the benefit that would be offered to me. And somewhere along the line, the legal department, the HR department or some department failed to let the City Council know (that) because we haven't been keeping pace, our wage is too low … and a year (of service) didn't equal a year anymore … This needs to be addressed and that is what I'm trying to do."
She emphasized the resolution is not specific to her. It applies to all City Council members now and in the future. However, she would be the only immediate beneficiary. She recused herself from the vote, which passed 4-0.
Commissioner of Accounts John Franck, who is leaving City Council after 16 years, said the wage threshold means he has accumulated about 14 years of service. He will vote for the amendment because "Michele got screwed."
"She worked all those hours, but she was paid too little," Franck said. "Under New York state, she only has eight or nine years credit because she didn't earn enough money. … But she worked like 80 hours a week."
During Madigan's 2019 campaign, she was accused of running just to secure lifetime health insurance, a claim she denied in a City Council meeting and in a Times Union interview. She now admits that it was a "deciding factor, but not the only factor."
Get the latest news and some area history with our afternoon newsletter.
"I give to this community," Madigan said. "Whatever you think of me, I work hard and I'm not checked out. I do my job, so did I think this would be a benefit I wanted to leave with? It was. I'm not going to deny that. I worked for $14,500, I put in a lot of time and I worked on a lot of good projects."
Dalton agreed that Madigan should get the benefit, but in the future, she thinks the City Council should eliminate the benefit.
"Michele met her obligation, however, I'm not in favor of lifetime health insurance benefits moving forward," Dalton said. "People who have it already should be grand-fathered in. But moving forward, I feel it is something that should be eliminated. I will let it be known tonight. But I will vote yes to the resolution so she gets it because I think that is fair." 
This content was originally published here.