Nonprofit group with ties to health insurance industry leads charge to rescue Obamacare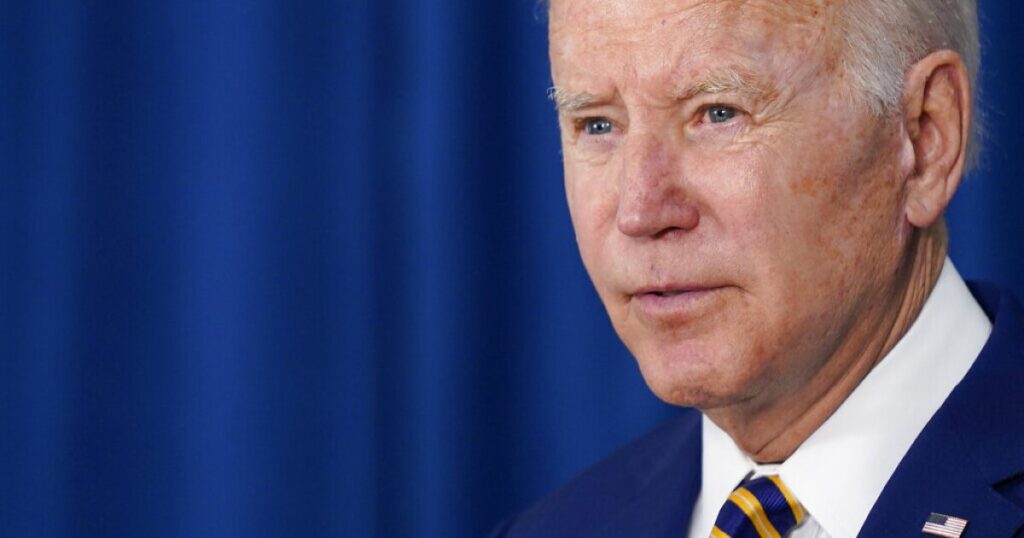 Nonprofit group with ties to health insurance industry leads charge to rescue Obamacare
Andrew Kerr
Video Embed
A nonprofit advocacy group with close ties to the health insurance industry is playing a leading role in pushing lawmakers in Congress to save Obamacare from a self-imposed ticking time bomb.
Health insurance premiums are slated to spike sharply this fall if Congress allows the temporary enhanced Obamacare subsidies included in President Joe Biden's American Rescue Plan pandemic relief legislation to expire at the end of 2022. Over 3 million people could be priced out of their health insurance coverage if Democrats fail to extend the subsidies or make them permanent.
THREE MILLION TO LOSE OBAMACARE IN 2023 IF DEMOCRATS DON'T EXTEND SUBSIDIES
The National Academy for State Health Policy, a Maine-based nonprofit group that bills itself as a "nonpartisan organization committed to developing and advancing state health policy innovations and solutions," convened a Washington, D.C., summit last month with the leaders of state insurance exchanges, federal officials, and members of Congress to facilitate meetings focused on extending the subsidies.
NASHP executive director Hemi Tewarson told the Washington Examiner that Republican and Democratic members of Congress and their staff participated in the event.
Less than a week after the NASHP's event, a group of 26 vulnerable swing-district House Democrats sent a letter to Senate Majority Leader Chuck Schumer (D-NY) and House Speaker Nancy Pelosi (D-CA) urging them to take action to extend the temporary subsidies, which allow people earning more than 400% of the poverty level to receive government assistance to help pay for health insurance purchased on state-based exchanges.
The lawmakers' letter cited NASHP research that found that health insurance premiums could spike upward of 70% for people who would lose access to the enhanced subsidies if they're allowed to lapse.
The research also credited the enhanced American Rescue Plan subsidies for boosting enrollment in state-based health insurance exchanges by over 685,000 in 2022.
The Democratic lawmakers didn't disclose in their letter that the NASHP shares close ties with major health insurers that could suffer blows to their bottom lines if the enhanced subsidies expire.
The NASHP launched a "Strategic Partnership Program" in 2014 to "align with corporations" that wish to work with the group to promote "excellence in state health policies." Corporations must "invest" at least $25,000 with the NASHP to be counted as one of its strategic partners, according to the group's website.
The NASHP's strategic partners include some of the nation's largest health insurers, including the Blue Cross Blue Shield Association, Kaiser Permanente, Mercer, and Aetna's parent corporation, CVS Health.
Shannon McMahon, a member of the NASHP of directors, also serves as the executive director for medicaid policy and government relations for the Kaiser Foundation Health Plan, a subsidiary of Kaiser Permanente.
The group has also paid Avenue Solutions, a Democratic lobbying firm, $654,000 from 2017 through 2020 for "consulting services," according to its federal form 990 financial disclosures.
Avenue Solutions also counts Blue Cross Blue Shield Association as one of its clients. The company paid the lobbying firm $80,000 in the first quarter of 2022, in part to make Obamacare "tax credits/subsidies permanent."
Tewarson, NASHP's executive director, said the group's corporate partnership program is firewalled from their work with state-based marketplaces.
"It is not factually correct to say or suggest that money from our corporate partnership program is related in any way to our work with the state-based marketplaces. This work is 100 percent covered by the dues the marketplaces pay to NASHP," Tewarson said.
"Our corporate partnership program has been around for over a decade and does not support any of our work with the state-based marketplaces," she added. "It supports other functions such as our annual conference. We also maintain sole editorial authority over all our work with our corporate partners."
Federal deficits would increase by $25.3 billion in 2023 if the subsidies are extended without raising additional revenue, and a 10-year extension to the subsidies would increase the deficit by $305 billion, the Washington Examiner previously reported.
Republican lawmakers have signaled opposition to extending the subsidies.
CLICK HERE TO READ MORE FROM THE WASHINGTON EXAMINER
The 14 Republican members of the Senate Finance Committee released a "Dear Colleague" letter in March warning that extending the subsidies, which they said disproportionately benefit high-income workers, could exasperate inflation.
This content was originally published here.