New Colorado health insurance benefits open as officials boost search for eligible but not enrolled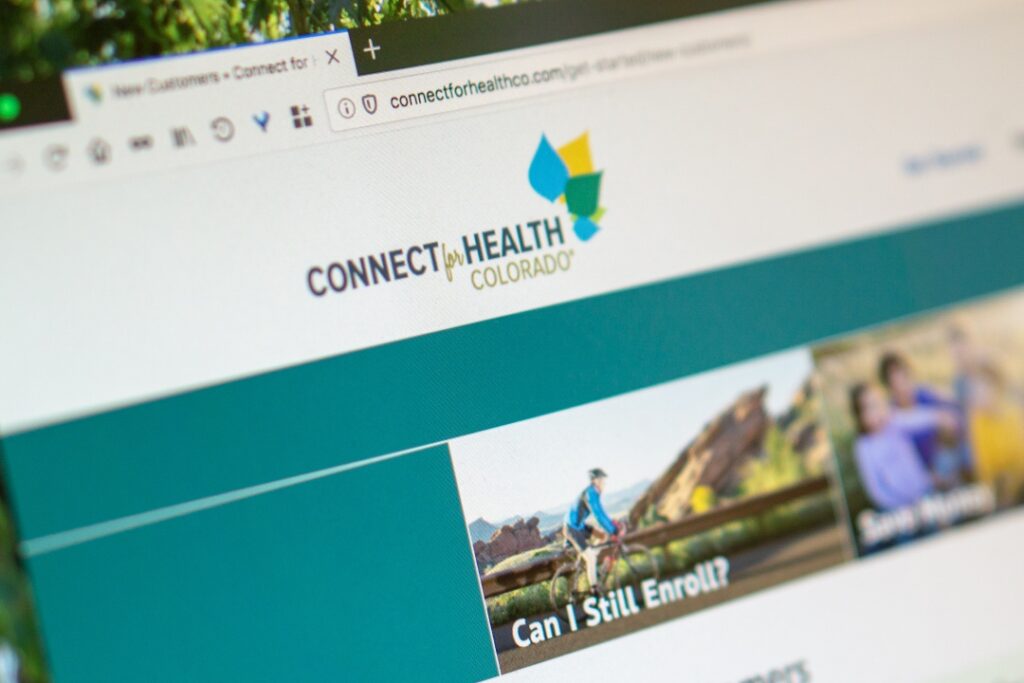 The number of Coloradans eligible for public health insurance aid but not actually enrolled in a program was rising quickly before the pandemic hit last year, though social service officials said expanded eligibility launching Thursday could help reverse the trend. 
The American Rescue Plan signed in March keeps enrollment in the state health insurance exchange open through mid-August, expands the number of people eligible for subsidized policies, and increases those subsidies for more people. 
The expanded subsidies for Connect for Health, Colorado's private insurance marketplace, should reduce the totals of "Eligible But Not Enrolled" (EBNE) residents that agencies and nonprofits consider a key determinant of the effectiveness of health policy. Most public health insurance money comes from the federal government, and people who fail to enroll are risking their health while also leaving federal matching money on the table that can boost the economy and support the workforce, advocates say. 
The report from the Colorado Health Institute on EBNE levels in health insurance programs comes as the state braces for a new round of callers as early as Friday.
"Our doors are back open to current customers and new customers, uninsured people, people who are enrolled directly with a health insurance company, they all may get additional financial assistance — including people who were never eligible before," said Monica Caballeros, communications and marketing program manager for Connect for Health. 
The exchange is the marketplace where people who purchase insurance for themselves, about 7% to 8% of the Colorado population, can select private plans and find out how much federal subsidy they may qualify for. 
The CHI report said that in 2019, the last full year they have figures available, about 265,000 Coloradans were eligible but not enrolled in the marketplace, in Health First Colorado Medicaid, or in the CHP Plus children's health insurance program. The number not enrolled in Medicaid rose to 103,000 in 2019 from 91,000 in 2018, CHI's review said. The percentage of those eligible but not taking up the program rose to 8.7% from 7.4%. 
The number of children eligible but not enrolled in CHP Plus fell a few hundred in 2019, to 17,656. 
About 144,000 Coloradans could have received exchange subsidies, known as Advance Premium Tax Credits, in 2019, though that number is already nearly irrelevant after the pandemic threw many out of employer plans and onto the exchange or Medicaid. Connect for Health announced this week that about 190,000 Coloradans were using the exchange by March. Enrollment was extended in February because of the pandemic. 
The CHI report and the new window for expanded subsidies show the state has to redouble efforts to remind people what help is available, Caballeros said. 
"We really learned that lots of people are still hearing about Connect for Health Colorado for the very first time, eight years into our operation," she said. Colorado has now expanded the number of assistance sites around the state to 44, choosing locations based on geographic holes pointed out by CHI and others, Caballeros said. 
CHI officials said they believe some of the drop in enrollments in 2019 came from the "public charge" controversy, in which the Trump administration issued new rules making it harder for temporary residents who had used public assistance to qualify for permanent residency or citizenship. Connect for Health confirmed that it heard multiple anecdotal reports from assistance sites that fear of getting caught up in the public charge rule kept many Hispanic families from enrolling. 
Also, they said, the state Health Care Policy and Financing Department, which administers Medicaid, reduced the number of chances it gave consumers to re enroll in public programs. 
"It used to be that if they got three returned pieces of mail, then you were disenrolled from the program, but they updated it to only be one piece of mail," said Lindsey Whittington, a research analyst with CHI. 
Provisions of the expanded Affordable Care Act under the American Rescue Plan that begin Thursday include: 
Removal of the income cap for those who qualify for Advanced Premium Tax Credits to help with their private insurance, by eliminating the previous stop at 400% of federal poverty level. For the rest of this year and in 2022, Coloradans will not pay more than 8.5% of their income for exchange premiums, with the second-cheapest silver-level plan as the benchmark. 
For households that received unemployment benefits at any time in 2021, there are now no- or low-cost marketplace premium options that didn't exist under the ACA.
Coloradans who received more insurance subsidies than they qualified for in 2020 will likely not have to pay anything back to the federal government, as has been required in previous years. 
Michael Booth was previously a board member of the Colorado Consumer Health Initiative, which advocates for expanded health insurance access. 
The Colorado Sun has no paywall, meaning readers do not have to pay to access stories. We believe vital information needs to be seen by the people impacted, whether it's a public health crisis, investigative reporting or keeping lawmakers accountable.
This reporting depends on support from readers like you. For just $5/month, you can invest in an informed community.
This content was originally published here.