Nevada becomes second state to add a public option to health insurance exchange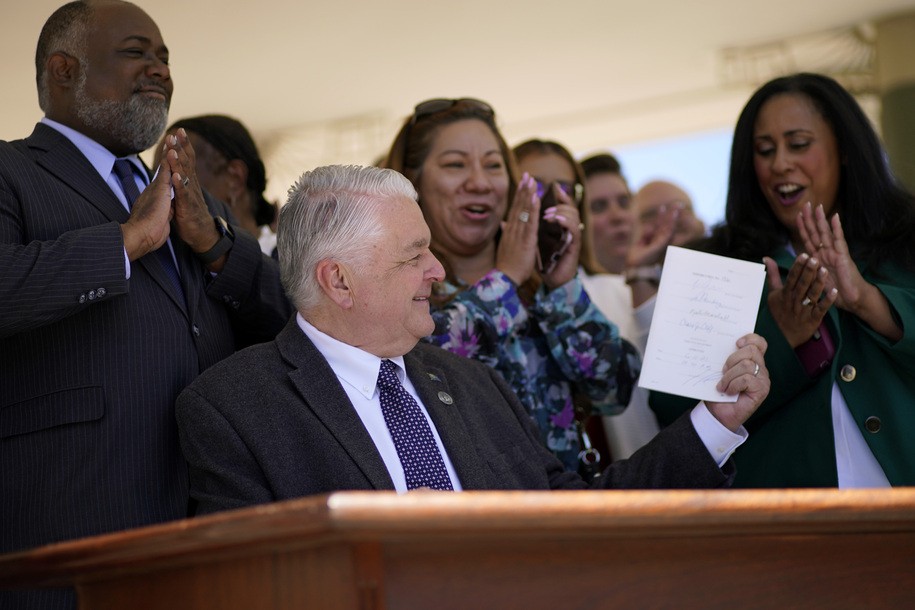 On Wednesday, Nevada Gov. Steve Sisolak, a Democrat, signed legislation creating a public health insurance option for the state's marketplace, joining Washington State as the only two states to offer a public plan. The move could expand coverage to the 350,000 uninsured Nevada residents, and lower the cost of health insurance overall on the market.
The state will require the three insurers in the state—Centene, UnitedHealthcare, and Anthem Blue Cross Blue Shield—which provide managed care organizations for the state's Medicaid program to bid for managing the program "as a condition of continued participation in any Medicaid managed care program," said Democratic state senator and Nevada's majority leader, Nicole Cannizzaro. The premiums for the public option will at the outset be set 5% lower than the "benchmark" plan—the plan the state uses to define essential health benefits for individual/family and small group plans—with an eventual goal of having premiums 15% lower than the benchmark. The public option will be either a silver-level plan covering 70% of medical costs, or a gold-level plan that covers 80% of costs. Health care providers that accept patients through Medicaid and/or the state employees health insurance plan will be required to see public option patients.
Coverage won't begin until 2026, and the state has to apply for a waiver with the federal government to get final approval. The Affordable Care Act gives states the leeway to create public options on their exchanges, but the details have to be approved by the federal government.
Cannizzaro spoke with Vox's Dylan Scott before the bill passed, stressing that they don't want to punish providers at all with this law, so they did not set payment rates in it. They did, however, set a floor—the public option will have to pay at least what Medicare pays in reimbursements or better. "What we are trying with the language in the bill was to ensure that it would be at least Medicare or better," she said.
This content was originally published here.