Millions with ACA health insurance may be spared huge price increases – Poynter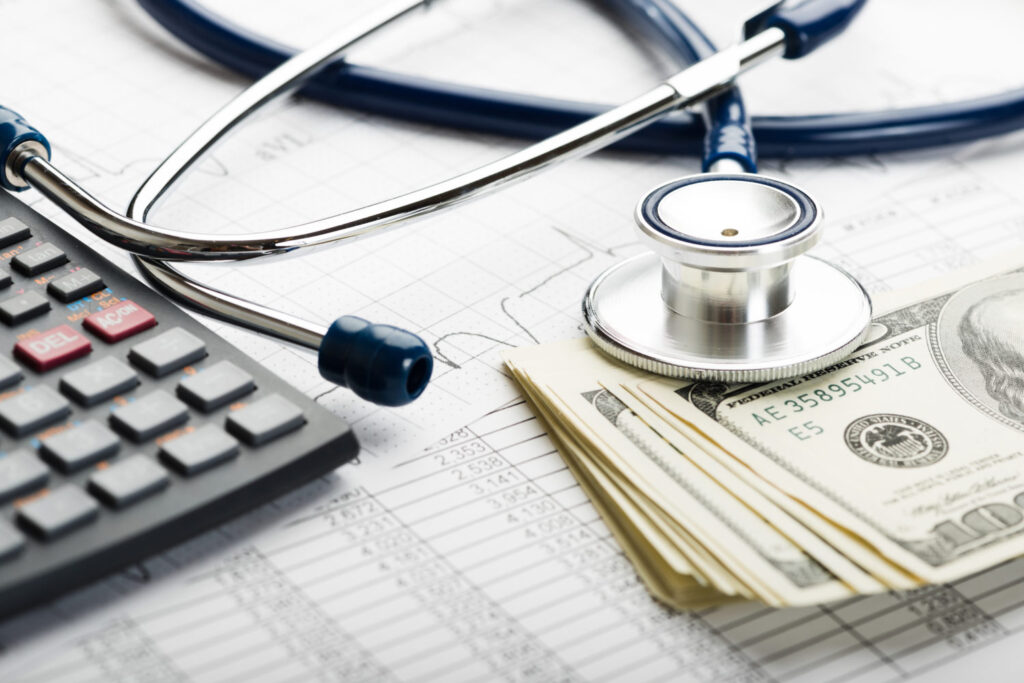 Covering COVID-19 is a daily Poynter briefing of story ideas about the coronavirus and other timely topics for journalists, written by senior faculty Al Tompkins. Sign up here to have it delivered to your inbox every weekday morning.
How quickly things can change when Congress is trying to shuffle out of D.C. for a month in a midterm election year and huge issues are stacking up like airplanes on a tarmac.
The legislation that was once known as "Build Back Better" on Thursday became the "Inflation Reduction Act." This new complex package of tax increases, subsidies for people who get insurance through the Affordable Healthcare Act and tax increases on corporations will come before a Senate vote next week.
One week ago today, I told you that in a matter of weeks, millions of Americans who get their health insurance through the Affordable Care Act's insurance marketplace will be getting a letter in the mail telling them that their health insurance costs, in some cases, will double. In even more cases, the premiums will rise by more than $100 a month.
That would happen if Congress does not extend the insurance subsidies in place now. The subsidies expire at the end of the year. Until Wednesday evening, it appeared the subsidies might become a heated midterm election issue. But Senator Joe Manchin, D-W.Va., who a week ago wavered in his tie-breaking support for extending the subsidies, now agrees that the nation should extend the federal subsidies for Affordable Care Act premiums, first enacted by the American Rescue Plan for three years. That does not make the subsidies permanent, but that is another issue for another Congress.
It is difficult to overstate how important this is, despite so little news coverage of this issue. Bloomberg points out:
The framework's ACA subsidy extension comes as the share of Americans who rely on the ACA continues to grow. A new report the CDC published this morning shows the share of Americans without health coverage continued to fall in the first quarter to 8%, or 26.4 million people— down from 9.5%, or 30.8 million, in the first quarter of 2021. In April, HHS reported that total enrollment for Medicaid expansion, ACA marketplace coverage, and the Basic Health Program reached an all-time high of over 35 million people in early 2022, Sara Hansard reports.
The Kaiser Family Foundation provides a deep dive into this issue including probable increases if the subsidies are not extended (though it appears now they will be.) But journalists, remember that just as we have witnessed this week, in a midterm election year, things change quickly and sometimes in a heated way. Stay alert.
The 'Inflation Reduction Act' promises to lower some drug prices eventually
Without a doubt, lawmakers who vote for President Joe Biden's plan will crow that they voted to lower drug prices. If the bill passes and becomes law, not much will change for most people for years. A major part of that claim will be embodied by saving $288 billion through prescription drug pricing reforms. The reforms include two major measures including allowing Medicare to negotiate drug prices and capping out-of-pocket costs to $2,000.
As I said, drug prices are not going to drop fast, even under the new plan before the Senate. It is a six-year process that begins next year, then the cap on out-of-pocket prescriptions for Medicare kicks in in 2025. Then, 10 or 15 drugs at a time, Medicare will negotiate with drug companies for lower prescription prices for some costly drugs. The Kaiser Family Foundation explains the timeline:
Legislation that would address climate change gets new life
Manchin also now says he will support legislation that Senate Majority Leader Chuck Schumer says is the most "pro-climate legislation that has ever been passed by Congress." While passage is not assured, The New York Times explains just some of what it would do:
The bill aims to tackle global warming by using billions of dollars in tax incentives to ramp up wind, solar, geothermal, battery and other clean energy industries over the next decade.
Companies would receive financial incentives to keep open nuclear plants that might have closed, or to capture emissions from industrial facilities and bury them underground before they can warm the planet. Car buyers with incomes below a certain level would receive a $7,500 tax credit to purchase a new electric vehicle and $4,000 for a used one. Americans would receive rebates to install heat pumps and make their homes more energy-efficient.
Senate Democrats estimated that the legislation would enable the United States to cut greenhouse gas emissions to 40 percent below 2005 levels by 2030, putting the nation within striking distance of the aggressive climate goals laid out by Mr. Biden last year.
Why epidemiologists say the CDC's guidance to isolate for five days after a positive COVID-19 test is wrong
Two new studies (that have yet to go through peer review) say the CDC's guideline that you should isolate for five days after testing positive for COVID-19 are wrong. One of the studies, from Massachusetts General Hospital, says there is nothing magical about five days of isolation. Some people are infectious eight days after testing positive.
The key, these researchers say, is to stay isolated until you test negative, as Biden did this week.
"We don't have anything that says definitely you are contagious or definitely you're not," says Dr. Emily Landon, an infectious disease specialist at UChicago Medicine. "The best thing we have are these rapid antigen tests."
A study co-authored by Landon followed health care workers at the University of Chicago who had been infected but were feeling mostly better and went to get tested after five days. They found that more than half of them still tested positive on antigen tests after six days.
Unlike PCR tests, which search for genetic material from the virus, rapid antigen tests work by looking for the proteins that are packed inside the virus. A positive test generally correlates with the presence of infectious virus. Scientists can determine that by taking samples from someone who's been infected and trying to grow the virus in a lab — what's known as a viral culture.
Generally, most people who get infected are not still testing positive on an antigen test 10 days after symptom onset.
"If you have enough virus in your system to be turning one of these tests positive, that means your body probably hasn't yet fully cleared the infection," says Hay.
U.S. leads world in monkeypox cases, which exploded in number this week
Look at this map of documented monkeypox cases and it may remind you of the CDC COVID-19 maps, where the United States leads the world in new cases. The U.S. has more than 4,600 monkeypox cases, while Spain has 3,700. Nobody else is close.
A month ago, the U.S. had 244 cases. We have had a 1,900% case increase in a month.
The U.S. Food and Drug Administration cleared more than 786,000 doses of monkeypox vaccines to be distributed nationwide through health departments and more are on the way.
Floating abortion clinics?
It was not that long ago that entrepreneurs thought up a way to get around state laws that banned casino gambling. They put the casinos on barges and called them boats and declared themselves outside of state, or in some cases, federal jurisdiction. Now a physician has the idea for a floating abortion clinic in the Gulf of Mexico. Yahoo News has the details.
There already is a Dutch charity called Women on Waves that sails offshore to countries where abortions are illegal. The group also uses what it calls abortion drones to ferry abortions pills into countries where the drugs are illegal.
Struggle to pay for basic expenses
The latest Pulse survey from the U.S. Census shows that week by week, Americans are starting to fall behind paying their bills and affording basic expenses.
Here is a comparison of two survey periods:
The second table is especially interesting because it tells us how people are finding ways to pay their bills from borrowing from friends and family to using credit cards to drawing on savings.
You can go state by state to see how your local trend compares. Look for the state tabs at the bottom of the page. They can be a bit hidden if you are not looking for them.
You can see how different demographics and age groups pull from different resources. The biggest credit card using group is 25- to 54-year-olds and the largest group borrowing from family or friends is the 25- to 39-year-old bracket.
Why your replacement bank card may be late
The international computer chip shortage is hard on the companies that produce the plastic cards you use as debit and credit cards. They, of course, use computer chips. The story behind the shortage is that Ukraine is home to two companies that produce half of the world's neon and that is important for chip production.
Chipmakers use neon to control the specialized lasers they use to make semiconductors. Prices for Neon have skyrocketed since the invasion of Ukraine. According to the South China Morning Post, the average wholesale price of industrial-grade neon in China has jumped nearly nine-fold since the invasion began.
Most states do not allow online WIC purchases, but a few are about to try
During the baby formula shortage that sent people scrambling, families were reminded that even though some online sites had formula, the government does not allow WIC benefits (the special supplemental nutrition program for Women, Infants and Children) to be used for online purchases, even when the prices online are lower than in-store prices, or even when online is the only place people can find the supplies they need — like formula.
A handful of states including Minnesota, Iowa, Nebraska, Massachusetts, Washington, South Dakota and Nevada are part of a new pilot program that will allow WIC families to buy online supplies. The programs start next year.
CNN explained what is holding up the move to online sales:
Federal law requires that WIC recipients sign their name or enter a PIN number at the time they receive their groceries. For e-commerce, the government would have to waive this requirement for states.
The technological hangups are trickier. Families on WIC get their benefits through a smart card that looks a debit card, but it doesn't work quite the same way. Debit cards deduct the cash value of a purchase from a bank account; WIC cards actually keep track of the number of items a person purchases. A card might allow someone to buy three cans of baby formula a month, for example. WIC foods must meet certain nutritional requirements, so the cards also restrict the type of products that can be purchased.
In order to move those smart cards online, stores have to build new systems to do it. That work is underway, but it is going to take a while. Even when these pilot projects get underway, WIC shoppers will only be able to purchase foods online at one store.
"There's no way to quickly move to online ordering at this point," said Geraldine Henchy, director of Nutrition Policy and Early Childhood Programs at the Food Research and Action Center in Washington, DC. "They can't do it. It's too complicated, and it's a security risk. So, they can't pivot to just go to online ordering for WIC," Henchy said in an interview.
We'll be back tomorrow with a new edition of Covering COVID-19. Sign up here to get it delivered right to your inbox.
Al Tompkins is senior faculty at Poynter. He can be reached at atompkins@poynter.org or on Twitter, @atompkins.
This content was originally published here.