Meet Carl Schuessler, The Family Man Who Helps Companies Save Millions in Health Insurance Costs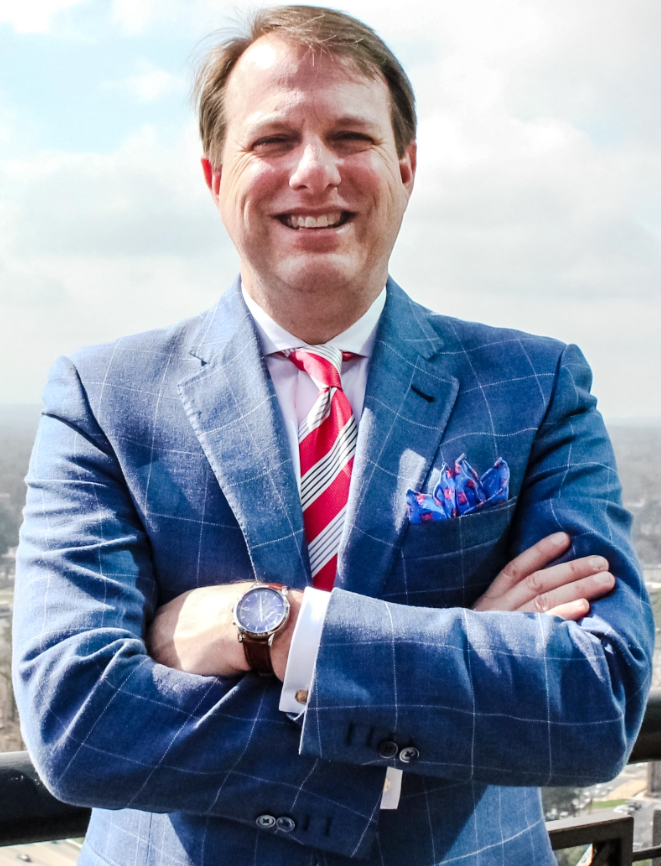 Starting your own business and becoming an entrepreneur means different things for different people. For Carl Schuessler, the entrepreneurial itch meant that he wanted control of his career, his future, and most importantly, himself, but he also wanted to help others. He took his background and his motivation to make things easier for people and created a business that focused on helping businesses fight the unnecessary costs of healthcare.
A Career Start
Carl Schuessler hails from Augusta, Georgia, but was raised in Macon. Early on, he was introduced to the meaning of hard work and dedication through his parents; his father worked as an OBGYN and his mother stayed at home to focus on raising the children.
Schuessler attended the University of Georgia, earning a degree in Risk Management and Insurance & Estate Management. Once he graduated, he knew that he wanted to do something different with his career. He started out at Northwestern Mutual as a Wealth Management Advisor. He helped clients by providing customized financial solutions tailored to their individual needs.
After working there for 14 years, Schuessler felt that he wanted more and wanted to make a name for himself. He started to feel that pull towards entrepreneurship and starting his own business; he didn't want to feel pulled by the arm of corporate America, so he took action into his own hands.
In 2002, Schuessler started Benefit Strategies, LLC, and focused solely on insurance, risk management and employee benefit consulting. The company helps improve clients' cash flow, saves them money and retains top talent with well-structured employee benefits and financial planning solutions. As Benefit Strategies began to take off, another company approached him. Lockton Companies, the world's largest independent, privately owned global insurance broker, went to Schuessler and asked him to join them. He joined the team, saying that he took on many cases and learned a lot; he was also still able to maintain his own business while doing so.
Eventually, Lockton wanted him to be more engaged with their practice and during his time there, he served as Vice President; at the same time, he was also coaching his kids' sports teams. With balancing his position at Lockton, his own business and his family, Schuessler realized that he wanted to build a business around his own lifestyle, rather than a lifestyle around his business.
Building a Business Constructing Customized Employer-Built (not Insurer-Built) Health Plans
In 2015, Schuessler founded his second business, Mitigate Partners, with co-founder and mentor Barry Murphy. He serves as the company's Managing Principal. His business brings together experienced employee benefit advisors and creative thinkers to bring a new approach to thinking about the problems ingrained in the healthcare and insurance sectors; they also identify and develop resources and share solutions to these problems.
After the inception of Obamacare and an epiphany he had in 2013 while reading the Time Magazine article, America's Bitter Pill by Steven Brill (at printing, the longest article ever published in Time Magazine), Schuessler also came up with an idea to create the FairCo$t Health Plan. The plan customizes corporate health plans to mitigate unnecessary costs, which makes paying easier for clients. Schuessler said that he became frustrated with the healthcare system and how outlandish it was; his clients' rates kept going up, so he took action.
"I came to realize that everyone in the healthcare 'food chain' benefits from higher healthcare costs," he said.

It was then that I decided to research all risk mitigation techniques on my own. What I discovered was a great entrepreneurial push to create multiple cost containment methods intended to attack small segments of the healthcare system. However, no one was attempting to bring all of these methods together into a common, cohesive plan of attack.
To help describe what Mitigate Partners does, Schuessler likes to use the structure of a house as a metaphor. The company builds Employer-Built Healthcare solutions, rather than a traditional Insurer-Built Healthcare plan. Each component, ranging from Cost and Quality Care Navigation to Medical Bill Review, represents a brick; they layer upon one another to ensure a high-performance health benefit plan. They removed misaligned incentives and direct care based on quality and cost. With this, they help employers fix their plan, resulting in 15%-30% in savings. As of today, Mitigate Partners has 29 benefit consulting and brokerage firms around the country, spanning from coast to coast.
While maintaining Mitigate Partners and helping companies save money, Schuessler also enjoys spending time with his family, being outdoors, and watching his beloved Georgia Bulldogs play. And although he does own his own businesses, Schuessler is the kind of person that isn't in it for notoriety. He enjoys helping businesses make better decisions for their employees and their benefits, and he also knows that it's all about teamwork.
He concluded by saying
I'm not in this alone. We are a collaborative effort. We have our own presence and are truly bringing the sharpest minds together, all with the nimble thinking found in small, entrepreneurial benefit shops across diverse healthcare markets.
Published March 11th, 2021
This content was originally published here.