Life Support: The GP getting health insurance and the woman who might be dying | Stuff.co.nz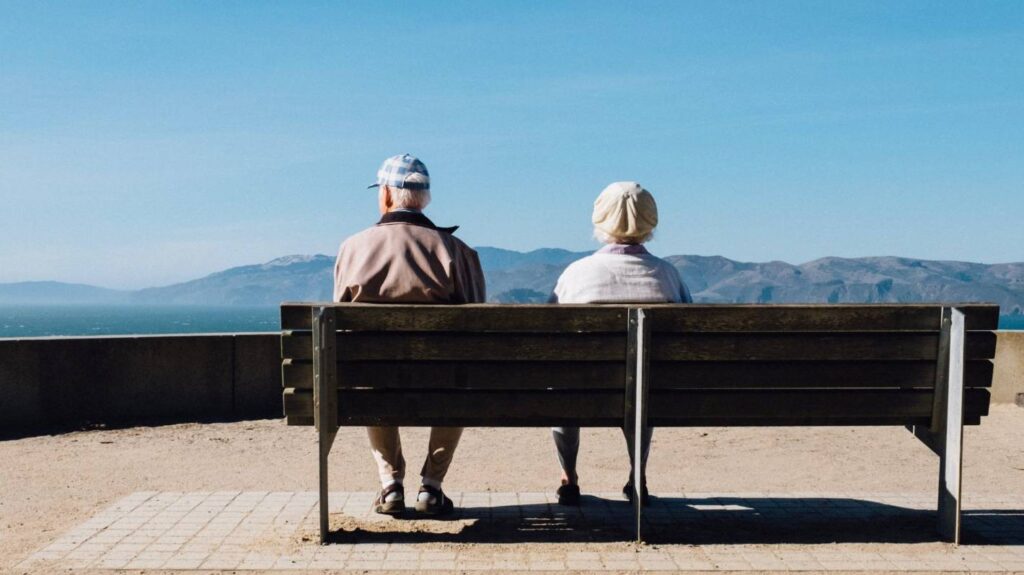 The difficulty getting a GP appointment is mounting with one in 16 Kiwis not even enrolled in a practice. RACHEL THOMAS, NIKKI MACDONALD and SOPHIE HARRIS look at the state of primary care as part of Life Support, a week-long Stuff investigation into New Zealand's health system as it grapples with unprecedented patient demand and the largest structural upheaval in decades.
Wendy might have two months to live, two years, or maybe the tumour in her stomach is not killing her at all.
The Kāpiti Coast woman, in her early 70s, and her husband, Doug, don't know because Wendy hasn't been given an oncology appointment yet. The couple's names have been changed due to the sensitive nature of their story.
They don't have an appointment with an oncologist because she wasn't referred for further tests till May this year, despite complaining to her GP about stomach pain for more than two years, Doug explains.
Until then, her pain and discomfort was put down to irritable bowel syndrome (IBS). It wasn't until a second GP assessed Wendy's severe back and stomach pain, difficulty breathing and feeling full after a few mouthfuls, that she was sent for blood tests for potential kidney stones.
There were no kidney stones, but a CT scan showed a suspicious tumour in the stomach.
The couple hold no animosity towards their GP, saying they understand the pressure on the system and the constraints of 15-minute appointments.
"They don't seem to have the time to spend with you. I'm pretty convinced doctors are reasonably caring and want to do their best, but they're under so much pressure that you're on a conveyor belt," Doug says.
Seven of the eight GP clinics in their area have closed books. Doug says it's normal for them to face waits of at least six weeks to see their doctor, so they book appointments three months in advance to stay on top of prescriptions.
Wendy is one of the 4.8 million New Zealanders – or 94% – who are enrolled with a GP. Some 6% of Kiwis, including 17% of all Māori, are not enrolled at all. In some parts of New Zealand, overwhelmed GPs have closed their books to new patients, meaning newcomers to the community are unable to enrol anywhere.
There are too few GPs coming in to replace those leaving, explains Dr Bryan Betty, medical director of the College of GPs. This forces practices to close their books to new patients. "So when that happens, patients can't get access … to basic medical care [and] they tend to end up in ED.
"It is really, really problematic when we see that starting to happen … it is happening all around New Zealand now."
How did we get here?
While the twin outbreaks of Covid and flu have pushed some GPs to breaking point, pressure on family doctors has been ratcheting up for years.
In August 2020, almost a third (31%) of GPs rated their burnout level as "high" in a workforce survey. This was up from 22% in 2016. The most common drivers were increased patient needs and complexity, funding issues and admin.
In the same year, 31% of GPs planned to retire within five years, and almost half (49%) planned to retire within 10 years. At that rate, by 2031, New Zealand will be short of 300 GPs.
The ability of patients to urgently see a GP has also been getting consistently worse.
In 2011/12, 15.5% of Kiwis told the NZ Health Survey that they had been unable to get an appointment within 24 hours at their usual medical centre. By 2019/20, that had jumped to 22%.
Today, hundreds of GP clinics in New Zealand have their books closed, though the situation varies widely between regions.
In the Wellington region, 44% of clinics represented by Tū Ora Compass Health – the region's main primary health care organisation – are not taking new patients.
In Palmerston North, 87% of Think Hauora's clinics are not taking new patients, while in Auckland 22% of ProCare's general practices are closed.
Some parts of the country are facing one GP to 3000 patients, says Betty.
"We know we need more trained GPs, we need more trained nurses who are trained in allied health. If we don't do this, this problem we're seeing this winter is going to be repetitive and keep going"
By the numbers
The root of the problem goes back decades.
In 1980, almost four out of 10 (about 38%) Kiwi doctors were generalists – family doctors who could do a bit of everything. But over time, doctors became more specialised, concentrating on narrow fields of expertise. Although general practice is a specialist branch of medicine, with its own college and fellows, it often comes with lower status, and lower pay.
The feminisation of the workforce also has an impact.
According to the aptly-named "Medical Manpower" report, women made up just 12.6% of all GPs in 1980. Today they represent more than half (about 58%).
While having more female family doctors brings many benefits, women are more likely to work part-time (though that gap is narrowing).
So if trainee numbers are fixed, an increasing proportion of women can result in fewer available patient hours. 2020 was the first year that the number of GPs working part-time outnumbered full-timers.
The number of GPs per 100,000 people sat at 74 in 2021. It's projected to fall to 70 by 2031.
The College of GPs has about 5600 members, but that includes rural hospital doctors, registrars, non-practising members and part-timers.
The College argues annual trainee numbers need to increase from about 200 to 300.
The doctor getting health insurance
One GP says the situation is so bad that for the first time, his family is taking out health insurance in New Zealand.
"'I've been in New Zealand 20 years," Dr Dermot Coffey says. "I've never once over that 20 years felt the need to get private health insurance. We're getting it now.
"That is through absolutely no fault of people working in the public system currently, but I just wouldn't have faith that the urgency of the care that is needed is there."
Coffey, who works in a university clinic in Christchurch, trained and began his career as a doctor in Ireland – where access to care can depend on whether you can afford to pay for it.
He fears if things keep going the way they are in New Zealand, our system could start to mirror that of Ireland, where "there is a brutal division between public and private care".
"There are chronic access problems to publicly-funded care, and you get this hugely inequitable division between what care people get.
"It's always the people who are unlucky, who are already marginalised and already have disadvantages, that suffer the most. And bringing that model to New Zealand – and it's going that way – in a country where the inequities are divided upon ethnic lines, would be a massive worry."
He has massive concerns for the wellbeing of fellow GPs.
Coffey himself says he takes antidepressants daily and it's not uncommon among his peers. His children can study whatever they like, as long as it's not medicine, he says.
"It's just not a good lifestyle."
The doctor will see you (for 15 minutes)
Fifteen-minute GP appointments have been the norm for 30 years.
In short, general practices get a certain chunk of public money for every person enrolled – this is known as capitation funding and dictates the length of appointments.
But, GPs argue, the needs of New Zealanders and general practices have shifted dramatically; people don't go to the doctor with one simple problem now.
As Dr Samantha Murton of the College of GPs writes: 15 minutes isn't enough time to carefully listen to a mentally distressed teenager and their parents unwind their concerns and then put together a robust, supported treatment plan that is effective and will make a difference.
Fifteen minutes isn't enough for a whānau to meet with their GP when a baby is due his immunisations, and the nurse has realised their mother is struggling and needs care too, Murton says.
And as Wendy and Doug have found, it's not enough time to detect a stomach tumour.
Health Minister Andrew Little accepts the current funding model is no longer fit for purpose and fails to support those most in need, particularly Māori, Pasifka and people in high deprivation areas.
A review of this funding model is under way, with NZ Doctor magazine reporting the draft is expected to be finalised by the end of August.
Wendy's case has been classed as semi-urgent. "The hospital has advised they aimed to see her within six weeks but due to pressure on the system it might be several weeks beyond that," Doug says.
Cancer is in Wendy's family and her grandmother had stomach cancer.
"It's always in the back of your mind. It's always there. It's always a worry," Doug says. He's doing the talking for Wendy as she is audibly breathless.
"The main fear is that we're going to get the scope done and the result of that is not good. It might be too late to have successful treatment."
In the meantime, the couple are getting their affairs in order.
This content was originally published here.