Lawmakers consider prohibiting use of credit score to determine insurance rates | Kent Reporter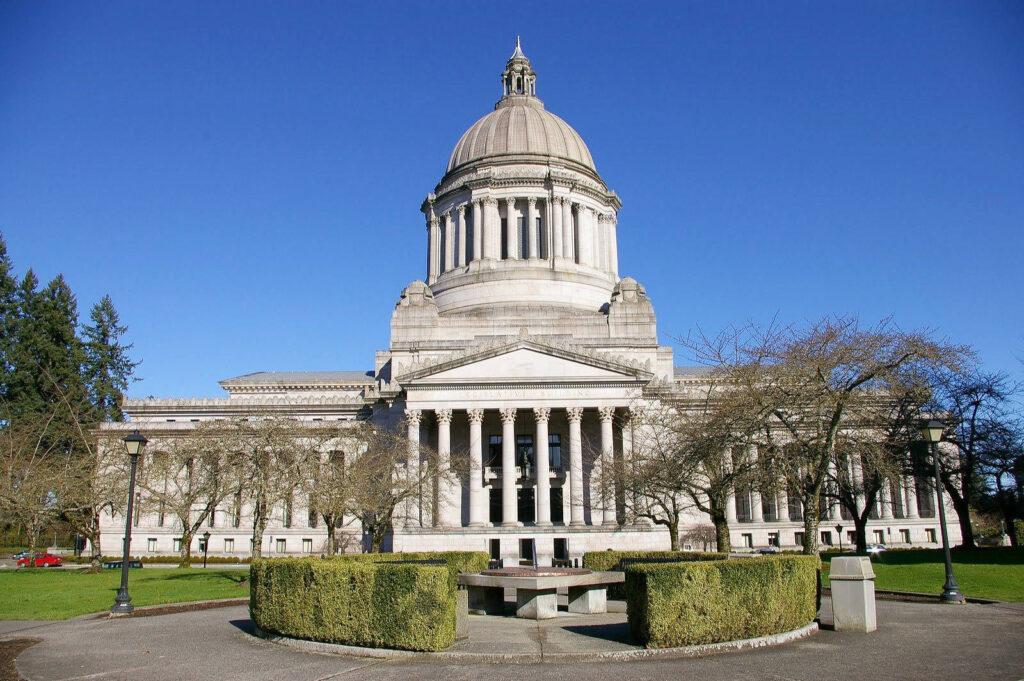 Washington lawmakers are considering a bill that would prohibit insurance companies from using credit scores to determine rates or premiums for personal home and auto insurance.
During a public hearing this month, regulators, industry stakeholders and consumer advocates testified about the validity of using credit scores to determine an insurer's risk, the implications of socio-economic inequality and the effect that quitting the practice could have on insurance customers across the state.
Senate Bill 5010's primary sponsor, Sen. Mona Das (D-Kent), said the use of credit scores to determine the cost of insurance is "punitive" and can often have a negative impact on low-income Washingtonians and communities of color, both of which have already been disproportionately affected by the onset of the pandemic.
Das argued that being laid-off, cancelling your credit cards, or paying less on your credit bill month to month really has nothing to do with how you drive or how you care for your home — and is not a fair way for insurers to determine their risk when they open insurance policies.
"To penalize folks with increased rates or restricted access to coverage just because their credit history suffered during this challenging time is inequitable, unfair and really makes no sense," Das said.
Another sponsor of the bill, Sen. Rebecca Saldaña (D-Seattle), said credit scores can be affected negatively by a number of factors that do not necessarily correlate with risky behavior or an insurer's risk of loss with a particular customer.
Saldaña said she worries that after the recession caused by the pandemic more people will be adversely affected by circumstances out of their control. She admitted that it might be unclear exactly how this policy would affect insurance costs, but said she believes it will be worth the risk.
"There are fairer ways that don't penalize someone for being poor," she said.
Jon Noski, legislative liaison for the Office of the Insurance Commissioner, said that using credit scoring to determine cost of insurance is "inherently unfair," as studies show that people with lower credit scores pay up to 80 percent more than those with excellent credit scores.
Additionally, he said that people with a DUI on their record and good credit pay less than someone who has a good driving record but low credit.
"Most people are not aware that their credit scores are used to determine how much they pay for insurance," said Noski. "Insurers rely on rate setting formulas that include an individual's credit information to determine how much they pay for critical and often mandatory insurance."
Eric Slavich, lead property and casualty actuary at the Office of the Insurance Commissioner, said he understands why insurance companies utilize credit scores to determine rates because statistically there is a correlation between credit scores and insurance claims, but he said he feels like their use is problematic as it is a "proxy" for race.
Slavich said he thought it would be better public policy to consider factors like an individual's driving record when determining their rates of insurance. He said consumers should be able to understand why certain factors are being used and what they can do to receive better rates.
"For example, if you get into an accident or get traffic tickets your premiums will go up, so maybe you drive a little safer," Slavich said. "That's good public policy since it encourages safer driving."
But insurance agents like Tami Ellingson of Inspire Insurance Services Inc. DBA Hutson Insurance, and Piilani Benz of Alliance West Insurance Inc., said they are worried that prohibiting the use of credit scores will make all of their customers' premiums increase, maybe even to the point of not being able to afford it.
In addition, without a way to spread the cost of insurance by targeting customers for higher and lower rates, the cost might spread among customers. Slavich estimated that about 50 percent of insurance holders would see their rates go up while 50 percent might see their rates go down.
Birny Birnbaum with the Center for Economic Justice, who has studied insurance credit scoring since the early 1990s, refuted both of these claims.
"The folks with the best credit scores are currently getting the best rates because insurers view these folks as their most valuable customers," Birnbaum said.
Birnbaum argued that insurers would not increase the rates of their most valued customers or drive them away to other insurance companies that would happily offer them more competitive rates. He called the insurers' claims of raised rates a "scare tactic."
"Insurers are saying you should ignore the fundamental unfairness of credit scoring because they claim most people benefit," Birnbaum said during his testimony.
"There is no debate that average credit scores are lower for people of color," said Douglas Heller of the Consumer Federation of America. "Which means that unless you address this problem, the average cost of coverage is higher for people of color."
Heller said insurers do not need to use credit history to effectively rate costs of home and auto insurance.
"We know that because we have watched insurers succeed without it," Heller said. "In California for example, where the use of credit is banned, not only are companies profitable and insurance rates below national average, California is the second most competitive insurance market in the nation."
Talk to us
Please share your story tips by emailing editor@kentreporter.com.
To share your opinion for publication, submit a letter through our website https://www.kentreporter.com/submit-letter/. Include your name, address and daytime phone number. (We'll only publish your name and hometown.) Please keep letters to 300 words or less.
This content was originally published here.