Keeping Cyber Threats At Bay? Cyber Insurance Start Up At-Bay Closes Series D Financing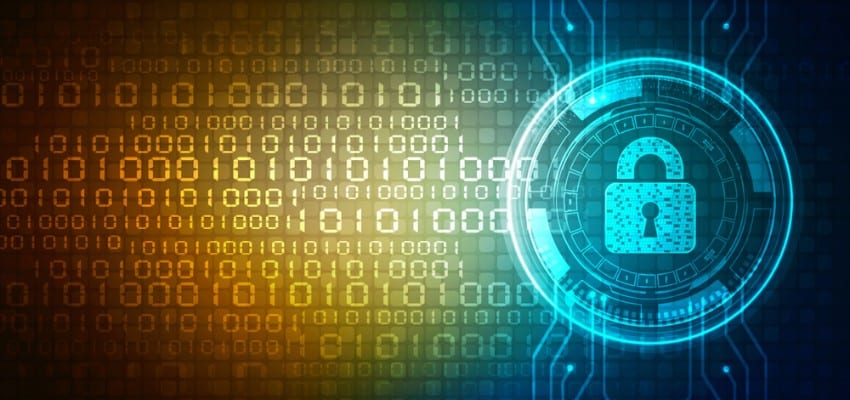 Content Assessment: Keeping Cyber Threats At Bay? Cyber Insurance Start Up At-Bay Closes Series D Financing
Information – 85%
A short percentage-based assessment of the qualitative benefit of the post highlighting recent Series D financing for cyber insurance provider At-Bay.
Editor's Note: From time to time, ComplexDiscovery highlights publicly available or privately purchasable announcements, content updates, and research from cyber, data, and legal discovery providers, research organizations, and ComplexDiscovery community members. While ComplexDiscovery regularly highlights this information, it does not assume any responsibility for content assertions.
To submit recommendations for consideration and inclusion in ComplexDiscovery's cyber, data, and legal discovery-centric service, product, or research announcements, contact us today.
Press Announcement
Cyber Insurance Startup At-Bay Closes $185 Million Series D, Valuing Company at $1.35 Billion
At-Bay, the insurance company for the digital age, today [July 27, 2021] announced the closing of a $185 million Series D financing. The new funding round was co-led by Icon Ventures and Lightspeed Venture Partners, with participation from existing investors including Khosla Ventures, M12, Acrew Capital, Qumra Capital, the HSB fund of Munich Re Ventures, entrepreneur Shlomo Kramer, and Glilot Capital.
As the cyber insurance industry adapts to ransomware losses, At-Bay's cyber security expertise has unlocked unprecedented growth, while minimizing losses to less than half of the industry average. The Series D marks the company's third round in the past 18 months and brings its overall funding to $272 million. At-Bay's post-money valuation now sits at $1.35 billion.
"We are seeing a shift in commercial insurance with regard to cyber risk, and At-Bay is leading the way," said Rotem Iram, Co-Founder and CEO at At-Bay. "While legacy insurers are pulling back on coverage and raising rates in the face of challenges like ransomware, At-Bay is doubling down with a modern approach to risk management that helps businesses improve their security and avoid loss before it happens."
Preeti Rathi, General Partner at Icon Ventures, has joined At-Bay's Board of Directors in conjunction with the financing. Rathi brings to At-Bay a strong track record with early-stage technology companies as a venture capitalist and an operator.
"What this team has been able to achieve in less than 5 years is truly astonishing," said Rathi. "Not only has At-Bay quickly emerged as a leader in the industry, but they've also redefined the role of security within the cyber insurance space. We look forward to being part of At-Bay's journey."
The new funding is the latest milestone in a stretch of unprecedented growth for At-Bay. The company recently surpassed $160 million in annual recurring revenue on 800% year-over-year premium growth. At-Bay is growing at this pace while outperforming the cyber insurance market on risk mitigation, maintaining a ransomware claims frequency that is seven times lower than industry average.
"At-Bay continues to prove itself as an innovator in cyber insurance," said Yoni Cheifetz, Partner at Lightspeed Venture Partners and At-Bay Board Member. "We believe in At-Bay's vision of challenging industry conventions and reimagining ways to assess cyber risk, which is why we have supported the company every step of the way."
"The cyber insurance industry is currently facing an unprecedented ransomware crisis" said Roman Itksovich, Co-Founder and Chief Risk Officer of At-Bay. "At-Bay has been actively working since inception to be able adapt and manage these types of risks. Our combination of technical underwriting and active risk monitoring is what keeps us ahead of the curve."
With the new funding, At-Bay will continue investing in innovation, while launching new products and expanding into new markets. The company will also continue growing its team and capabilities to improve the security of its insured businesses. To learn more about At-Bay and view job openings, visit www.at-bay.com.
About At-Bay
At-Bay is the insurance company for the digital age. Businesses of every size, in every industry, are increasingly dependent on technology. For all of the benefits innovation brings, the digitization of the economy also creates risk at a magnitude never previously imagined. This new risk is complex, and it's constantly evolving. The old way of managing risk doesn't cut it anymore.
We designed At-Bay from the ground up to help businesses meet digital risk head-on. By combining world-class technology with industry-leading insurance expertise, At-Bay offers clarity and confidence to businesses in the digital age. We believe that every business, big or small, when empowered to understand and manage risk, can thrive in a digital world.
We address digital risk in a way that everyone, from brokers and business owners, to CISOs and CFOs, can all understand. We question, analyze, and monitor the risk of every company in our portfolio—not just once, but continuously—so we can educate, advise, and support our brokers and our insureds throughout our partnership. Because digital risk never rests, and neither do we.
Interested in Contributing?
ComplexDiscovery regularly reports on key cyber, data, and legal discovery business spheres of interest ranging from market size and mergers to business confidence and vendor developments.
We do not offer ads on the website but like to support our work with voluntary contributions from those who enjoy and benefit from the research, news, and articles shared. Your support is greatly appreciated and will be directly used to support our publishing efforts for our dynamic community of cyber, data, and legal discovery professionals.
Have a Request?
If you have information or offering requests that you would like to ask us about, please let us know and we will make our response to you a priority.
ComplexDiscovery is an online publication that highlights cyber, data and legal discovery insight and intelligence ranging from original research to aggregated news for use by business, information technology, and legal professionals. The highly targeted publication seeks to increase the collective understanding of readers regarding cyber, data and legal discovery information and issues and to provide an objective resource for considering trends, technologies, and services related to electronically stored information.
ComplexDiscovery OÜ is a technology marketing firm providing strategic planning and tactical execution expertise in support of cyber, data and legal discovery organizations. Registered as a private limited company in the European Union country of Estonia, one of the most digitally advanced countries in the world, ComplexDiscovery OÜ operates virtually worldwide to deliver marketing consulting and services.
This content was originally published here.