It's Time Health Insurance Plans Become More Extensive & Flexible; ManipalCigna's Lifetime Health Plan Might Just Be The Answer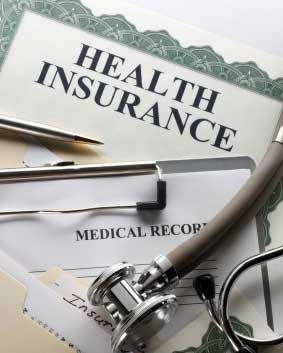 If there is anything 2020 has taught us, it's that HEALTH IS WEALTH. COVID-19 wreaked havoc globally and while the immediate impact was on health, it also shook the world as the global economy halted, travel came to a standstill, and people all over the world were confined to the boundaries of their homes.
For all the ambitions the human race harbours, the last year has taught us that as long as our dear & near one's health is intact, we have everything we need. As a result, the year has been a turning point, where a lot of us (at least myself) had to get serious about our health insurance plans, look at what our current coverage looks like and think over the gaps that currently exist in the health insurance plans that are offered.
A few aspects I thought that the current health insurance plans weren't comprehensive enough were,
The Search For A Future Proof Flexible Health Plan
My extensive research on finding a more robust & flexible health insurance plan led me to Lifetime Health Plan by ManipalCigna. At first glance, it seemed to meet all the gaps that I felt my current plan didn't offer and as I dug deeper it became ample clear that this Lifetime Health plan could be the next evolution in how comprehensive health insurance plans should be delivered.
Broad Geographic Coverage
First and foremost, I really appreciated how folks at ManipalCigna have really looked into deep consumer insight to offer a plan that includes not just domestic (India) coverage but also a global coverage. For a marginal higher premium, you get to enjoy global coverage as well which is extremely useful for folks who tend to travel abroad. As COVID-19 increasingly gets under control, I assume international travel to pick up again
For just a small increase in annual premiums, one could opt for the global plan that provides coverage across the globe for up to 27 major illnesses.
Flexibility in Sum Insured
There is a fair bit of flexibility in sum insured ranging from INR 50 lakh to as high as INR 3 crore. This is key especially in the unforeseen circumstances like COVID-19 where medical expenses can go up significantly. Important point to note here is that the Sum Insureds in Global Plan available separately for Coverages in India and abroad.
The flexibility in sum insured also ensures that the health plan not only secures the current health needs of consumers, but also factors for additional needs that might arise at later stages of life.
Flexibility in specific needs
There are a lot of specific health plans offered in the market for very specific needs. The ManipalCigna Lifetime Health Plan has added optional packages to cater to this wherein one could just add these to the base plan to ensure coverage for specific needs.
The three that I could find were Women+, Health+, and Global+ along with critical illness rider. For instance, the Women+ package provides additional cover to women for Breast Cancer Screening, Ovarian Cancer Screening, Gynaecological Consultations, etc. 
Loyalty Discount Benefit 
Now this one is something I find extremely unique and intuitive as a marketer myself. The relationship with an insurance company is more often than not for long periods of time so it only makes sense that ManipalCigna has chosen to throw in loyalty discount benefits with their health plan. A slew of benefits including 5% loyalty discount on applicable renewal premium from 4th to 7th policy year, and 10% loyalty discount on the applicable premium from 8th policy year onwards, every year till lifetime of the insured. Further, 15% family discount on covering 2 or more family members under an individual policy to 3% premium discount on making renewal payments through standing instruction or NACH. 
Given the health insurance plan itself being so comprehensive in nature, the loyalty benefits seem to sweeten the deal for sure. In essence, the new Lifetime Health plan from ManipalCigna seems fairly comprehensive and unique in its offering.
I for one am definitely considering switching over given some of the features. What are your thoughts? Are you re-evaluating your health insurance plan needs for yourself and family? What key features are you looking at?
This content was originally published here.