It's Sign-Up Time for Federal Health Insurance :: WRAL.com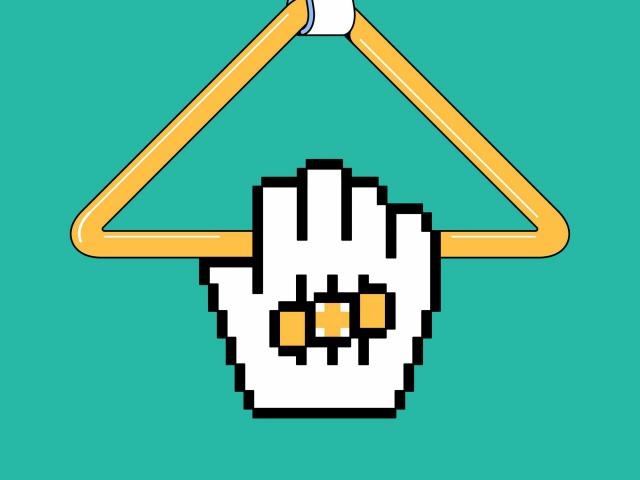 The annual open enrollment for Affordable Care Act health insurance plans is underway, and consumers not only have more time to sign up, they are also likely to see more plan options and lower premiums for next year.
Coverage is available through HealthCare.gov, the federal health insurance marketplace, for people who lack affordable job-based insurance but don't qualify for government plans such as Medicare for older Americans or Medicaid for low-income people.
About two-thirds of plan enrollees will be able to find health coverage for $10 or less per month thanks to extra financial help provided through 2022 under the American Rescue Plan Act, part of the pandemic relief program, according to the Centers for Medicare & Medicaid Services. The agency oversees HealthCare.gov.
Millions of people got extra help paying for health coverage this year, and the expanded financial assistance will continue next year. But it's still wise to actively reenroll and update your information, health care experts say, to make sure you're getting the best coverage at the best price. And if you lack coverage but haven't shopped on the marketplace before because you didn't think you could afford it, you may be surprised to find that you now qualify for plans at much lower costs because of the expanded pandemic subsidies.
"It's especially important for folks to come back and look again," said Katie Keith, a consultant and an adjunct professor at Georgetown University Law School, where she teaches courses on health law and policy. "This is a whole new ballgame."
Back in the spring, the Affordable Care Act survived a legal challenge before the Supreme Court. That effort, the latest in a series of Republican attempts to dismantle the program also known as Obamacare, had cast uncertainty over the act's future. But the law now appears to be here to stay.
Marketplace enrollment reached a "record high" of 12.2 million people after a special pandemic enrollment period ended in August, the Kaiser Family Foundation found.
This time around, the millions of marketplace shoppers can generally expect lower premiums, more choice in health plans and more robust subsidies that will reduce costs — at least for next year, said Karen Pollitz, a senior fellow at the Kaiser Family Foundation who studies health care reform.
Most states are served by HealthCare.gov, on which premiums for a "benchmark" silver plan for 2022 will be about 3% lower, on average, than this year, according to a report from the federal government. (Plans are designated by metal levels. Bronze plans generally have the lowest monthly premiums, and the premiums get progressively higher with silver, gold and platinum plans.) Tax credits that reduce the cost of premiums are calculated based on the cost of the benchmark silver plan, which can change from year to year.
In some state-based marketplaces, premiums may increase "modestly" on average, Kaiser said. Seventeen states — including Kentucky, Maine and New Mexico, which added their own exchanges this year — and the District of Columbia run their own marketplaces.
On average, the government said, people in HealthCare.gov states will have a choice of more than 80 health plans, up from an average of 46 plans this year.
Most significant, however, is that under the American Rescue Plan Act, financial help for health coverage has been expanded for this year and next for both lower- and middle-income people.
The dollar amount of premium tax credits has risen, and they now cover the full cost of enrolling in a benchmark plan for people with incomes up to 150% of the federal poverty level — about $19,000 for a single person and $33,000 for a family of three, according to a Kaiser analysis. That means families at that income level can get premium-free silver plans. Before, they had to pay more than 4% of household income for a benchmark plan.
In the past, plans with low premiums often had significant deductibles — the amount paid out of pocket, before insurance started paying — which discouraged some people from enrolling, Pollitz said. "Now, there are zero-premium plans with low deductibles, and that really is significant," she said.
The pandemic aid law also expanded eligibility for premium help to people with higher incomes — over 400% of the poverty level ($51,520 for a single person and about $88,000 for a family of three). Now, those families won't have to contribute more than 8.5% of their income. Previously, such plans could easily cost more than 20% of income for older people because premiums are based on a person's age, Pollitz said.
Negotiations are underway in Congress to extend the expanded financial help beyond next year, but the outlook remains unclear. "For now, you only need to worry about 2022," Pollitz said.
Also next year, a new federal law takes effect that aims to reduce surprise medical bills. Starting Jan. 1, all insurance plans — including marketplace plans — must cover emergency care at a plan's in-network rate, and out-of-network emergency rooms and doctors can't bill patients for more than what they would pay in network under their health plan. The protections also cover routine care, in situations in which a patient receives care at an in-network hospital from a doctor who isn't in the network.
Here are some questions and answers about open enrollment under the Affordable Care Act:
When does open enrollment end?
For states that use HealthCare.gov, open enrollment started Monday and runs through Jan. 15. But if you want coverage to start Jan. 1, you should enroll by Dec. 15. Many of the states that run their own exchanges offer longer open enrollment periods, but two — Idaho and Minnesota — end earlier, on Dec. 15.
What about people with low income?
Open enrollment is the best time to sign up for coverage, but starting next year, people with low incomes — up to about $19,000 for a single person and about $33,000 for a family of three — will have more flexibility to enroll in ACA plans throughout the year. The change is expected to benefit millions of people.
You can also qualify for a special enrollment period if you lose your job-based coverage, have a child or experience other life changes.
Where can I get help choosing a plan?
After years of cutting funding, the federal government has restored support for "navigators," trained enrollment advisers who provide free help to people seeking coverage through HealthCare.gov. The Biden administration said there are more than 5,500 "assisters," including navigators and other certified counselors, and 48,000 agents and brokers who can guide shoppers through their options. Contact information can be found on HealthCare.gov or by calling 800-318-2596. This article originally appeared in The New York Times.
This content was originally published here.