Ireland Rental Car Insurance: What is CDW Coverage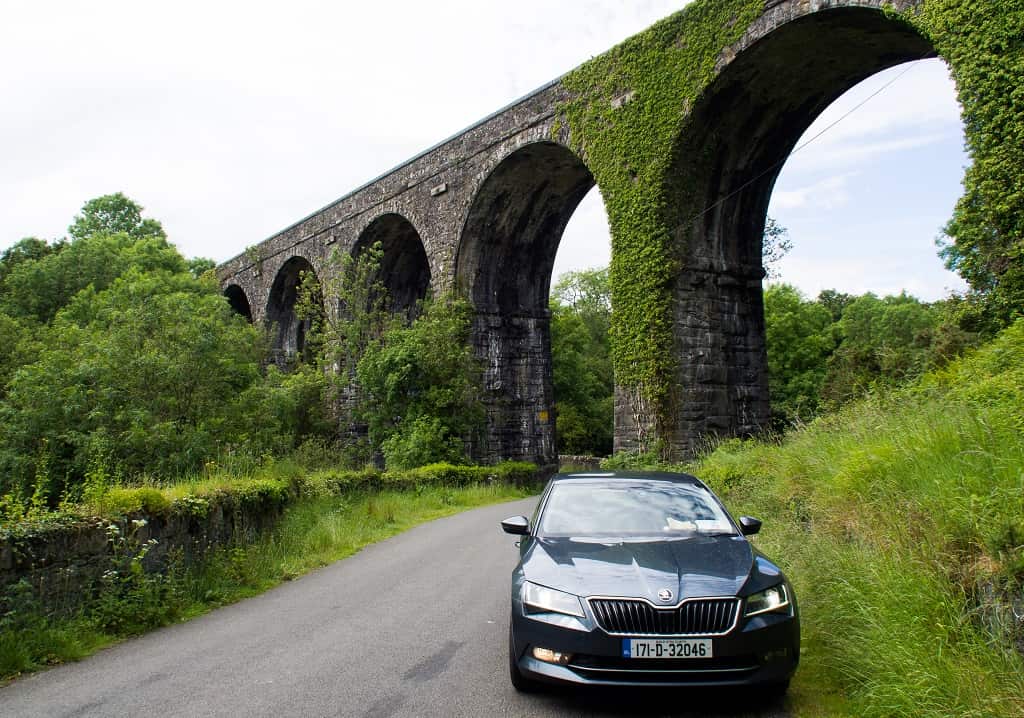 I answer many questions about travel in Ireland, but the most popular topic- by far- concerns driving in Ireland.  One of the most common questions I receive is about Ireland rental car insurance, particularly CDW coverage (Collision Damage Waiver).
While you can opt out of the CDW coverage in some countries, it is a mandatory insurance in Ireland.  And while many credit cards offer CDW coverage if you use them to pay for the rental, a slightly deeper search shows that most do not cover rentals in Ireland.
So, what is CDW coverage and why do you have to have it?
Put very simply, CDW coverage limits your liability for material damage to the vehicle.
Option 1:
Opt for the basic CDW included in your rental agreement. Based on the type of car you rent, you will be covered up to a certain limit (usually over €3,000 per car, with increases per car size). If there is damage to the car you will be responsible for any amount exceeding the covered limit.
Option 2:
Opt for CDW w/ Excess (also called CDW Excess, CDI Excess, Super CDW, Super Damage Waiver). This insurance upgrade is available at a per-day date (normally from €26-30). This option reduces your liability to €100 or even zero. If there is damage to your car you will not be responsible beyond the deductible.

The option you choose is up to you. However, if you do not take the Excess (option 2) your rental company will require a credit card deposit equal to your coverage amount (option 1).
This is still a little confusing, so I'll break it down a bit more:  You cannot rent a car in Ireland without purchasing insurance in some way.  Insurance is paid for when you pick up the car in many cases, so be sure to have room on your credit or debit card for this fee.  If you opt for basic CDW (option 1) a "hold" will be placed on your card equal to the coverage amount you choose (Usually €5000 or more).
CDW coverage is in addition to your car rental fees so it pays to do your homework.
I prefer to rent with Irish Car Rentals.  Their rental rates are very competitive and Super Damage Waiver (CDW Excess) can be added when you book online – no cash out of hand when you pick up the car and you are paying in your local currency, so no conversion fees.
I also compare costs with Auto Europe which will also allow you to add Super CDW when you reserve your vehicle.
What About Credit Card Insurance Coverage for Car Rental in Ireland?
Certain credit cards (World Mastercard and Chase Sapphire) offer collision damage cover for the driver, however most VISA, Mastercard, and American Express card issuing companies in the USA have withdrawn coverage for car rental in the Republic of Ireland. A few Canadian issued credit cards also offer coverage.
If the customer wishes to use their credit card to cover collision damage, they must first waive CDW when reserving their rental car, then obtain a current Letter of Authorization from the credit card company must be presented at the time of rental in order to waive the CDI coverage. Client should note that theft insurance may not be included.
Tip: Letter needs to be issued less than 2 weeks prior to picking up the car. A quick call to your card issuer will result in an immediate email of authorization. Print this out and present to rental company. Credit card used to rent the car must be the same as credit card offering coverage.
It is your sole responsibility to determine coverage with your provider and present proof upon arrival. If proof of coverage is insufficient, you will be liable for the full value of the vehicle and a minimum deposit will be required. Alternatively, you may opt to purchase CDW/CDI locally which will limit your liability.
Also note that your credit card will have a 'hold' place on it for at least €3000 (often €5000 or more) in case of damage, so be sure your credit limit is sufficient. This 'hold' is released when the car is returned undamaged.
What About Travel Insurance Policies that Cover Car Rental?
Third party excess policies do not reduce your excess to zero. They simply insure the excess. This means that if your excess (the amount held on your credit card) is taken due to damage caused by you during your rental, you can claim this amount back through the company you purchased this policy from.
You must have proof of the policy when you pick up the car and it must confirm relevant coverage for the Republic of Ireland. You will be required to leave an excess (often €5000 or more) held on the credit card used to rent the car.
Drivers who arrive without a relevant card and letter, or those who do not have excess available on their card, will be required to purchase SCDW/ Excess/ Super CDW coverage from the car rental company.
Tips for Renting a Car in Ireland:
Get More Information on Renting a Car in Ireland
This content was originally published here.