IATF repeals policy requiring health insurance from students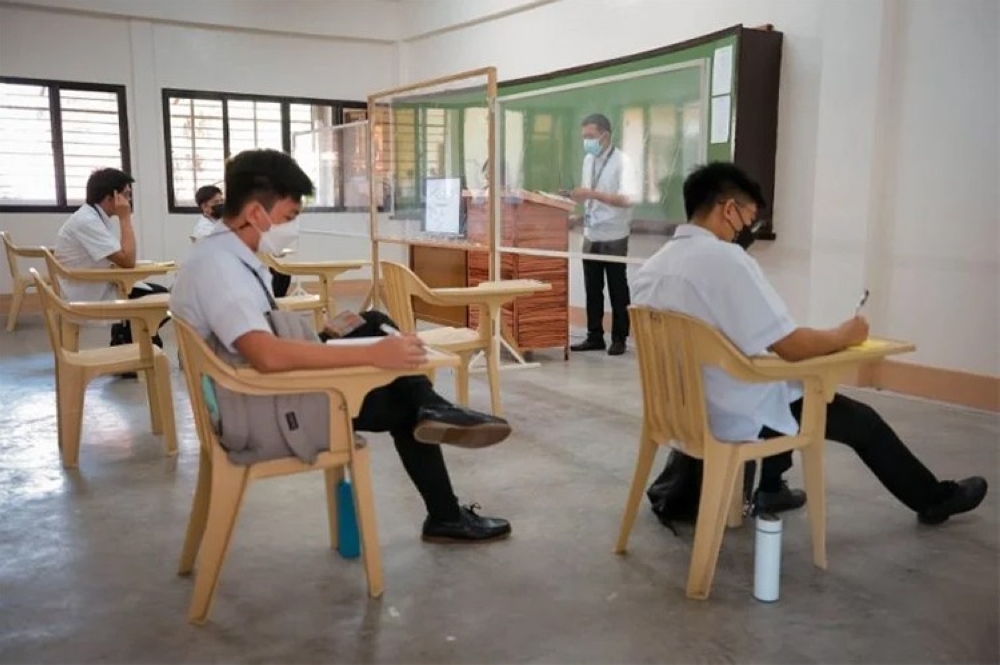 STUDENTS attending in-person classes amid the coronavirus disease (Covid-19) pandemic is no longer required to have a medical insurance, deputy presidential spokesperson Kris Ablan said on Friday, May 27, 2022.
Ablan said the Inter-Agency Task Force (IATF) issued Resolution 168-B, repealing a part of joint memorandum circular issued by the Commission on Higher Education (Ched) and the Department of Health (DOH) in relation to the conduct of face-to-face classes in areas under Alert Level 1.
"Upon the recommendation of the Commission on Higher Education (Ched), Section IV, item 'H' of the Ched-DOH Joint Memorandum Circular No. 2021-004, pertaining to the medical insurance for students is hereby repealed," read the IATF resolution.
"The continued implementation of proactive measures and restrictions must be put in place to slow down the surge in Covid-19 cases, stop further spread of variants, buy time for the health system to cope, and to protect more lives," it added.
Among the conditions earlier set by the Ched and DOH for those attending the face-to-face classes is that they should be fully vaccinated and have health insurance, which covers medical expenses related to Covid-19.
It said students above 21 years old may register with Philhealth as indigent members, while those below the said age may be classified as dependents of their parents or legal guardians.
The policy, however, drew flak, as it adds up to the burden of the students and the parents amid the pandemic.
"Yung financial burden ay napapasa sa individual sa mga estudyante instead of the government answering the budget to provide free medical treatment if ever may nagpositive. Kukuha ka ng barangay certificate of indigency, may bayad din 'yun. Kukuha ka ng medical certificate, may bayad din 'yun. Kukuha ka ng hospital bill na ipe-present mo saka 'yung form, siyempre, may mga bayad siya," said Jandeil Roperos, national president of the National Union of Students in the Philippines. (SunStar Philippines)
This content was originally published here.