How To Get Business Insurance in 6 Simple Steps — Backoffice (2022)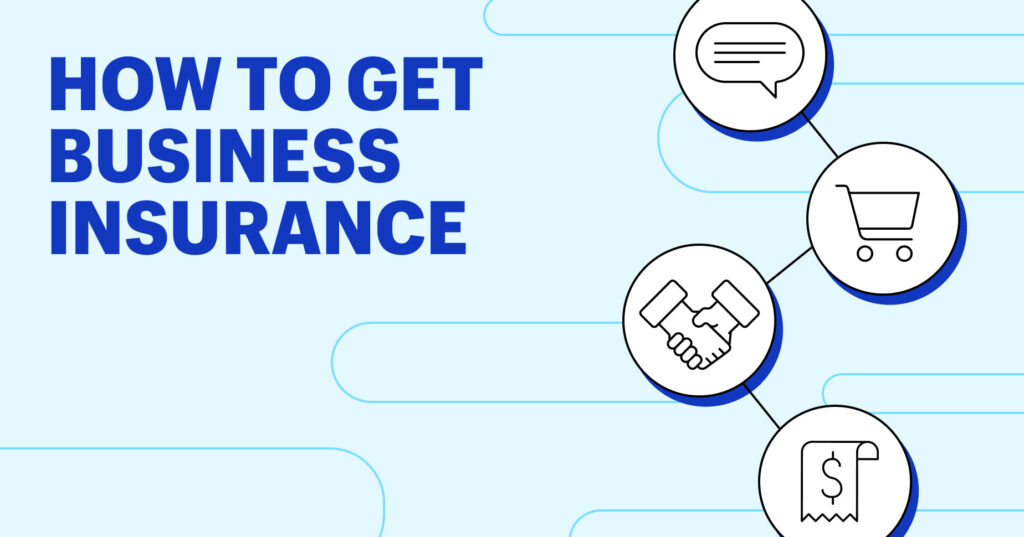 Picture it: You're a small business owner who opened up a shop in your local business district. One morning as you're mopping the floor, a customer walks in. All is well until they slip, fall, and break their arm. The customer doesn't have health insurance, and before you know it, you're getting sued to cover their medical expenses and more.
These bizarre twists of fate do happen and can seriously harm the health of any type of small business—including ecommerce businesses—and they can shutter your business, fast. Small business insurance coverage, when tailored to who you are and what you do, can help protect you from a full gamut of random events that are out of your control. These are key steps that can take you from assessing your insurance needs to finding the right policy that saves you time and stress—while helping to protect your bottom line.
How to Get Business Insurance
1. Understand how insurance can help
It's a common misconception for people to think that since their business is small, it doesn't need insurance. But small business insurance can fundamentally serve you and your venture in multiple ways:
2. Review different types of business insurance
If sold on the fact that you need insurance, you still have to pick the type that is right for your business. Some of the most common types of insurance that small businesses choose are:
3. Assess business risk
Not every business needs every type of insurance. If you're a business of one as an accountant and work from home, it may be wise to get a professional liability policy, but unnecessary to buy workers' compensation. On the other hand, some types of businesses just have greater risk baked into them. Some factors to consider when evaluating which insurance is the right fit:
Also, collecting and organizing your business information at this stage can help in gauging risk to determine the most suitable type of insurance coverage. Questions you may ask yourself include: What is the value of the assets needing protection? How much business revenue and expenses are projected for the year? How many employees are there? Business records on payroll, accounting, assets, and number of employees may be requested when starting the insurance process. These documents may show business location, annual sales, tools and equipment, and leasing agreements, among other details. It can be tricky to rope this information together quickly without notice, so starting early is the best approach to being ready for policy enrollment or if a claim is filed.
4. Get quotes from business insurance providers
It's your choice how you want to gather insurance quotes—work with a broker, comparison shop through a third-party website like Insureon or Simply Insurance, or contact an insurance provider directly. If you do choose to work with an insurance broker, seek out one that has experience working with businesses similar to yours. If they have a track record of picking and choosing plans that align with your industry, it's more likely that you'll end up with an insurance policy that's beneficial to your needs. If you're not sure where to start, keep in mind that you can:
Use your network. If you have a colleague in your industry, it doesn't hurt to reach out to them directly to see what insurance providers they use. For example, if you're a yoga instructor and know that you need to sign up for general liability insurance, other instructors can be excellent resources to get recommendations for solid providers.
5. Review, customize, and purchase your policy
At this point, you may have the most applicable insurance policy, or even a combination of policies, in front of you. Read through your policy to make sure you fully understand the ins and outs of it. Once you talk through your questions with an insurance provider or broker—even conducting your own independent research from customer reviews—you're ready to sign and purchase!
6. Review and reassess your policy annually
Once you sign onto your first insurance policy, put a reminder on your calendar to revisit the policy a year later, prior to the end of the term date. At that point, you may have some adjustments to your business that need to be reflected in your policy, like more employees or a new building. You may even have more clients than you did a year before, so your insurance needs to reflect that heightened risk. You have the power to bulk up or pare down your policy each year.
How to get business insurance FAQ
What insurance should you get if you're just starting a business?
It depends on what type of business you have, but a great baseline is general liability insurance. This generally protects you and your small business in claims of personal injury, property damage, even libel or slander if your business is sued by a customer or member of the public.
Do you need insurance to run a business?
If you have employees, most state laws require that you have workers' compensation insurance, although details vary by state.
What are different types of business insurance?
Common types of business insurance are general liability, commercial auto, workers' compensation, cyber liability insurance, professional liability, business interruption, and commercial property. However, your business may only need certain types of insurance.
This content was originally published here.