How Does Marriage Affect Health Insurance? | BerniePortal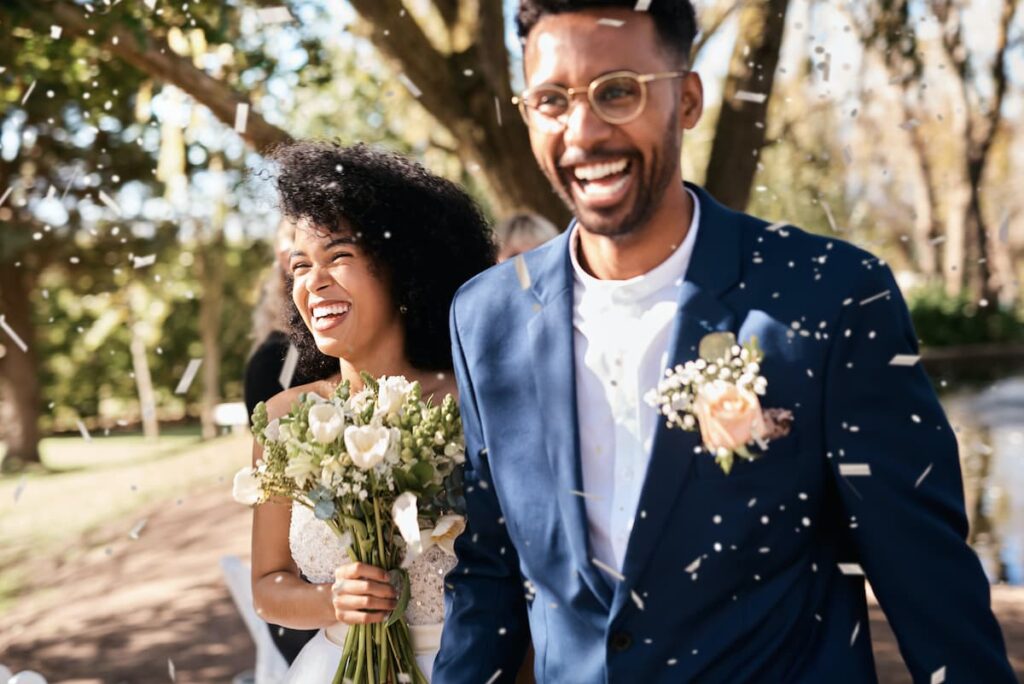 Newlyweds have plenty to navigate after they tie the knot, including how they enroll in health insurance. Generally speaking, employees can only change their health plan during open enrollment. However, marriage is considered a qualifying event, which is any change to an individual's circumstances that allows them to make adjustments to their benefits despite the time of the year.
With this in mind, what are newly-married employees' options, and how can HR help them navigate this qualifying event?
What Insurance Options Do Newly-Married Couples Have?
Since marriage is a qualifying event, that means an employee can change their health plan up to 60 days after they tie the knot. Alternatively, couples can choose to stay on separate health plans after marriage. 
There's a lot for newlyweds to consider when it comes to their health insurance, so HR has the opportunity to help them navigate it. Here are some options for new couples:
1. An employee can add their new spouse to the company's group health plan.
Employees are expected to ask HR about the cost of employee and spouse coverage. This is likely the most common option for newlyweds, who will want to figure out the cost and then investigate if this health plan is a good fit. Sometimes organizations cover a large percentage of dependent coverage and other times they don't cover much at all.
HR can advise the employee to look at networks first to see if this option is the best fit for them. If the couple has a favorite doctor or hospital, they'll want to make sure their favorite providers are in-network. Same goes for prescription medication—HR should let the new couple know to check and see how much that will cost per month on the plan. Figuring out those two considerations will typically give the employee a good idea of whether or not a health plan is best. 
2. The new couple can find a plan on the individual market together.
If an employer offers health insurance, the employee won't qualify for a subsidy, but that doesn't mean you can't purchase a marketplace plan or a plan on the individual market. In fact, it would behoove you to investigate different options to see if you can get a better rate or a better plan. Some couples like being on the same plan, especially if each individual's expenses count toward one family deductible—which isn't always the case.
3. Look for a Marketplace plan or a plan on the individual market for the employee's spouse. 
An employee's spouse might also want to look at all of their marketplace options. It's important to note that Healthcare.gov isn't the only place to purchase a health plan. You can also purchase coverage on the individual market, typically through a broker. They'll want to compare Marketplace and non-Marketplace health plans before making a decision. 
4. The employee's spouse can keep everything the same.
An employee's spouse may be in a great spot with their current coverage—either through their Marketplace plan or with their own employer's plan—and want to keep everything the same. If this is the case, it's important to have them update their subsidy eligibility on Healthcare.gov, because if they don't update their account, they will be faced with paying back the subsidy for the months after the wedding.
Can Married Couples Have Separate Health Insurance Plans?
Yes, married couples can be enrolled in separate health insurance plans. Some couples opt to be on the same plan if their plan allows for each individual's expenses to count toward one family deductible.
What is HR's Responsibility When Employees Have Qualifying Events?
It's imperative that employers have the appropriate processes in place to properly administer benefits when an employee has a qualifying life event. HR can communicate the process to employees when they're onboarding, but having the steps spelled out in a Culture Guide is even more helpful so that employees can reference the information whenever qualifying life events happen. 
Are employees expected to reach out to HR first when they encounter a qualifying life event? Or does HR keep track and reach out to remind employees to make adjustments to their benefits? It's important for everyone to be on the same page so that electing benefits during a qualifying event isn't overlooked—especially since the consequences can mean that an employee or family member is without insurance. 
Utilizing a human resources information system (HRIS) is key to staying organized. A robust platform like BerniePortal empowers HR managers to keep track of appropriate employment documents—such as Form W-4, Form I-9, and other new hire information—and helps keep you compliant with legal standards and regulations. 
Not only that, but an HRIS empowers current employees to be able to make their own changes without assistance needed from HR managers. By presenting benefits options on a single, intuitive system, you're making everyone's lives easier. This is more convenient for each person involved, and you'll have more time on your hands to help shape the culture of your team.
This content was originally published here.