How Do I Renew My Bajaj Allianz Car Insurance After it Expires?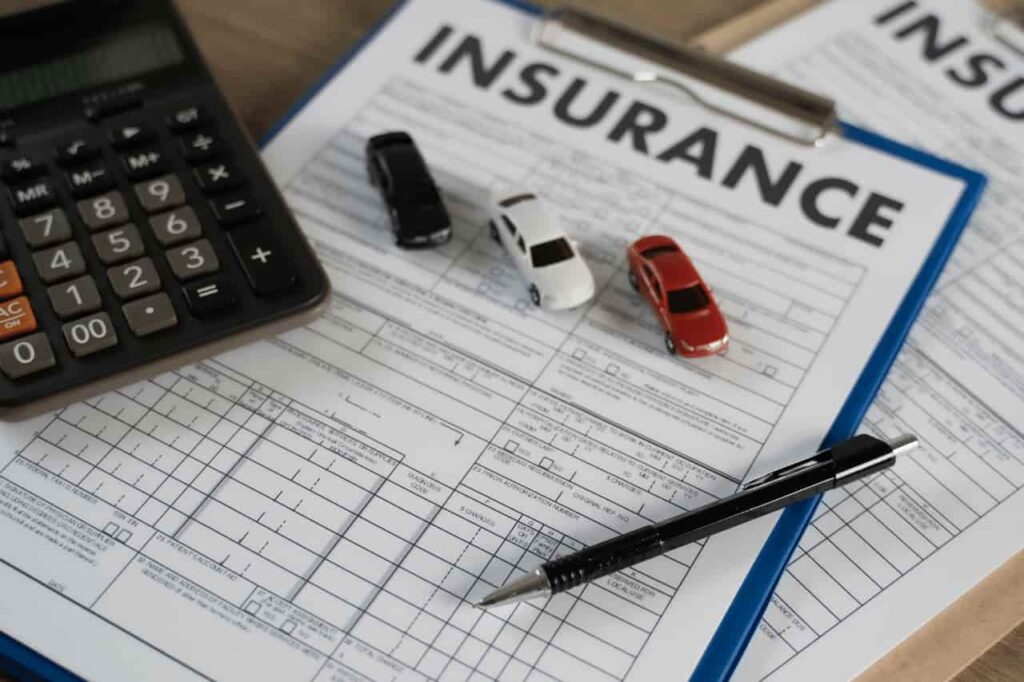 As per the Motor Vehicles Act of 1988, every car owner in India must have vehicle insurance before getting on the road. In this regard, renewing a car insurance policy on time before expiry is crucial. However, if one's car insurance plan has already expired, Bajaj Allianz offers a 90-day renewal window post-policy expiration, where one can reinstate an insurance policy with all its benefits.
Thus, you can easily opt for an online car insurance policy renewal post expiry from the Bajaj Allianz website to continue enjoying the perks of having the financial coverage of an insurance plan.
Steps to renew an expired Bajaj Allianz car insurance online
To renew your online car insurance, you need to follow a few simple steps on the company's official website. Find the steps below:
Step 1: Visit the official website of Bajaj Allianz
Step 2: Locate the 'Renew Online' tab
Step 3: Enter the following details –
Contact number
Name
Email address
Vehicle's registration number
Existing policy number
Step 4: Check the no-claim bonus that you are eligible for this year
Step 5: Choose the value of your car, and here you can opt for various add-on services as per your need
Step 6: Review your policy details and vehicle information for any mistakes
Step 7: Receive the quotation for the premium amount and make necessary payments to complete this process
Following all the above-mentioned steps will lead to the generation of a welcome letter, indicating that policy renewal is done. Nonetheless, before opting for a renewal, you should keep in mind a few important factors.
Things to remember regarding online car insurance policy renewal post expiry
Here are a few things that you must remember to follow if their car insurance policy has expired:
Contact Bajaj Allianz
You should remember to contact your car insurer, which is Bajaj Allianz, immediately after the car insurance policy expires. Having said that, getting in touch with a representative helps you reinstate the policy. Moreover, you can ask the representative for guidance regarding the process or if you have any doubts regarding any policy terms. 
Avoid driving the vehicle
Driving a vehicle without valid insurance violates the Motor Vehicle Act. Such an act could attract heavy penalties under the New Motor Vehicles Act of 2019. Furthermore, suppose the driver meets with an unfortunate accident while driving without an insurance policy. In that case, he/she will have to incur huge monetary losses, which can substantially affect finances.
Buy a new car insurance plan
Failing to renew the insurance plan on time can result in a policy lapse. Additionally, not renewing the policy within the grace period can result in the loss of a no-claim bonus. Under such a circumstance, you will have to either pay the penalty to reinstate the policy or purchase a new insurance plan.
Benefits of opting for online car insurance policy renewal from Bajaj Allianz
Renewing a car insurance policy online brings along a host of benefits. These include –
Multiple modes of payment
Transparent process
Saves time
Minimum paperwork
No middlemen
Easy and convenient renewal
Moreover, to make the process even easier, you can subscribe to the renewal reminder feature on the Bajaj Allianz website. To benefit from this feature, you simply need to enter your name, renewal date, and contact details.
In case you are looking for other motor insurance policies from Bajaj Allianz than your current one or planning to switch insurance providers you can find the various options online. On such online portals, you can find an array of vehicle insurance policies from various insurance providers. You can, thus, compare and choose a plan as per your needs.
It is never wise to hit the road with an expired car insurance policy. Apart from legal implications, this decision can lead to heavy financial loss in case of an unfortunate accident. Hence, individuals must remember their policy renewal date and opt for an online car insurance policy renewal before the expiration, and this will ensure their financial security for the long term. Also, many individuals are opting for CNG cars and CNG car insurance due to rising pollution concerns and the increasing prices of petrol and diesel. It is important that we know, that switching to CNG may also hamper the car insurance premium amount.
This article How Do I Renew My Bajaj Allianz Car Insurance After it Expires? appeared first on Entrepreneurs Box by Dragan Sutevski
This content was originally published here.