How dash-cam footage can help with your car insurance claim | The NRMA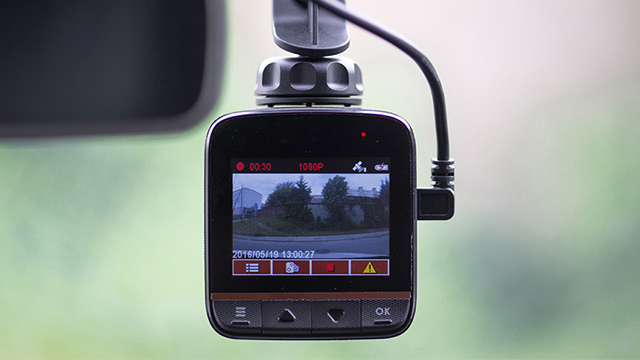 Everywhere we go these days, whether it's the supermarket, a music festival or a shopping mall, we're being caught on camera.
Plus socially we're being tagged and shared across Facebook, Instagram and more.
If it's not a trusty smartphone it's a GoPro mounted to a bike, a computer screen with an inbuilt lens or the increasingly-popular dash-cam, mounted to the inside of a vehicle's windscreen, taking in everything that occurs out on the roads.
While there are definite downsides to the proliferation of all this filming in terms of privacy, there is one big benefit when it comes to your insurance claim – an impartial witness you can provide should you be involved in a collision and need to claim on your car insurance.
Will insurers accept dash cam footage?
Not only will your insurer accept footage as part of your claim, they find it very valuable.
With the increasing popularity of recording devices such as these, claims assessors are able to access more information than ever before, meaning they are able to deliver liability decisions with even more confidence.
Imagine, for example that you are in a parking lot, stationary, and the car in front of you reverses suddenly.
Perhaps they thought they were in a different gear, or maybe they didn't see you – regardless, the end result is that they crash into the front of your car, causing damage.
Should the driver of that vehicle decide to lie and claim that you rear-ended them, dash cam footage would be a very quick (and satisfying) way of proving what actually happened.
Find out more about what to do at the scene of an accident.
How to go about submitting footage with a claim
When you first contact your insurer about making a claim on your car insurance, make sure you let them know that you have footage you'd like to submit for consideration.
Most insurers will ask you this anyway, but this will make the process easier.
There are a variety of ways in which you can get the footage to your claims department, depending on the size of the file, the format of the footage and the quality of the recording.
It's always best to work closely with the insurer to decide which is the most appropriate way to submit footage, and always make sure you have a back-up copy in the event that you have to send a physical copy of your recording. You should be aware that insurers may make decisions based on their view of the information.
Find out more about what kind of car insurance cover you really need.
Read more articles about protecting what you love at The Hub.
This article was contributed by NRMA Insurance, which is part of the Insurance Australia Group. The NRMA (National Roads and Motorists' Association Limited) is a separate and independent company from NRMA Insurance.
This content was originally published here.