How Car Insurance Treats a Total Loss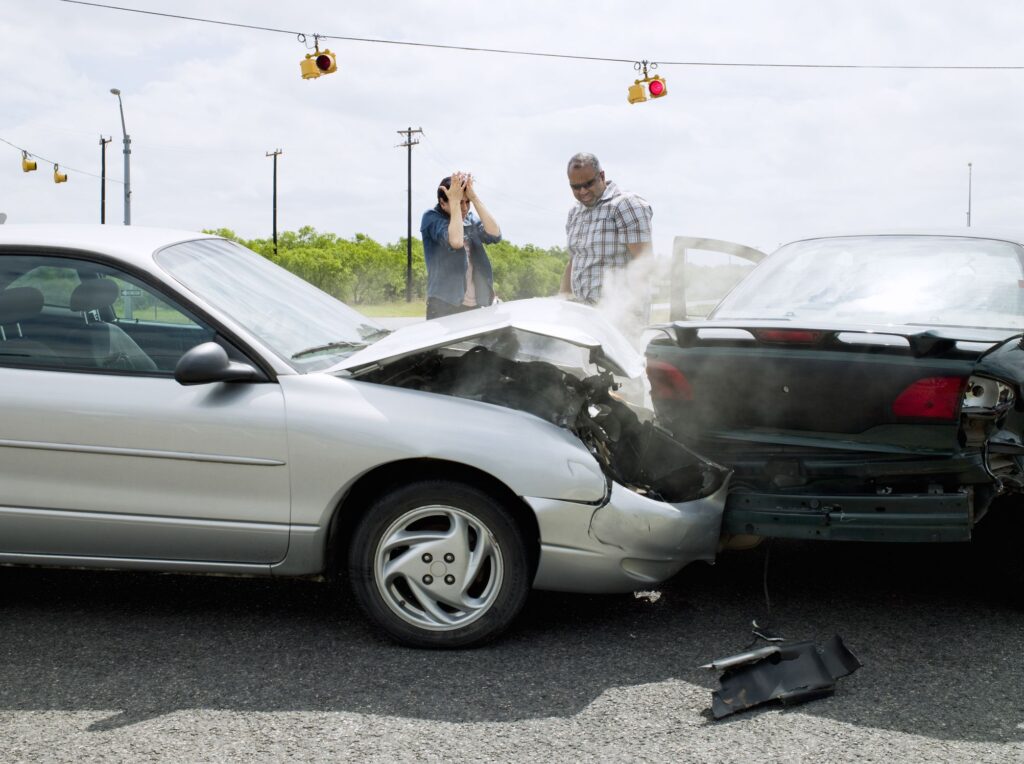 If your car is damaged in an accident and the cost to repair it is more than the car's actual value, the insurance company decides it can't be repaired safely, or it meets other requirements specified by your state, it may be considered a total loss, or "totaled." Here is what you need to know—just in case.
Key Takeaways
Your car may be considered a total loss if the cost to repair it after an accident exceeds the value of the car or if it meets certain other criteria set by your state.
If another driver was at fault, their property damage liability insurance should cover you.
But if you were at fault, your own policy's collision insurance should cover you—if you've purchased that optional coverage.
If you have an auto loan or are leasing a car and experience a total loss, you may be on the hook for the difference between what the insurer pays you and how much you still owe.
What Is a Total Loss?
For a vehicle to be declared a total loss by an insurance company, it must meet one of several criteria:
State insurance laws as well as individual insurers have formulas for determining whether a car should be considered a total loss. Many use a "total loss formula" wherein if the cost of the repairs plus the salvage value of the car exceeds what the car was worth before the accident, it will be considered a total loss. Some states set a "total loss threshold" by which the damage only needs to exceed a certain percentage of the car's value for it to be considered a total loss.
In New York, for example, the threshold is 75%. So if the cost of repairs plus the car's salvage value exceeds 75% of its actual cash value, the car is a total loss for insurance purposes.
Filing an Insurance Claim for a Total Loss
If your car was totaled in an accident in which another driver was at fault, you can file a claim with that person's insurance company. Your own insurance company may help you through the claims process. In every state but New Hampshire, drivers are required to carry at least a certain minimum amount of property damage liability coverage. (New Hampshire has a financial responsibility law requiring that drivers without insurance can prove they could cover any damage they might cause.)
In most states, drivers must have at least $10,000 in property damage liability coverage, and many states set the minimum at $25,000. Drivers can buy more liability coverage than their state's minimum and are often advised to if they have assets to protect from a lawsuit.
On the other hand, if you were at fault (or no other driver was involved), you will file a claim with your own insurance company. To do that, you must have collision or comprehensive insurance as part of your policy.
Collision insurance covers damage to your car in an accident with another vehicle or an object such as a tree or guardrail. Comprehensive covers damage from causes other than a collision, such as fire, wind, flooding, vandalism, or a falling object.
Both comprehensive and collision insurance are optional. Both also carry deductibles, the part of the bill you must pay before your insurer will kick in its share. For example, if you have a $500 deductible on your collision insurance and your car is totaled in an accident, your insurer would deduct $500 from your insurance settlement.
Whether you or another driver were at fault, the insurance company will assign a claims adjuster to inspect the damage to your car and determine whether it is a total loss.
If you disagree with the adjuster's assessment, the National Association of Insurance Commissioners (NAIC) suggests first trying to resolve the matter with your insurance company. "If you and the insurer still disagree about the claim handling or settlement, you should ask for help from the consumer services personnel at your state insurance department," the NAIC says. If that doesn't work, and the amount of money involved is substantial, you might consider hiring a private attorney or a public adjuster to help press your case.
If you have a car loan or lease and total your car, you may get less money from your insurance company than you owe your lender. However, you'll still have to pay the loan or lease off in full.
A Total Loss on a Financed or Leased Car
If you own your car free and clear without an outstanding car loan, you can simply file a claim. When the insurer cuts you a check, you can put the money toward the purchase of another car or use it for other purposes.
If you still owe money on the totaled car, the situation is more complicated, especially if your car is relatively new. Because new cars depreciate quickly in the first few years of ownership, it's not uncommon for the balance on a car loan to be higher than the car's actual value. So, in addition to whatever you receive from the insurance company, you may have to dip into savings to pay off your loan.
The situation is similar with leased cars, wherein you may owe more on your lease than you receive in an insurance settlement.
For both loans and leases, one way to protect yourself is to purchase gap insurance. As the name implies, it is designed to cover the gap between what the insurance company will pay and what you owe.
This content was originally published here.