Health Insurance Providers Actions Concerning Natural Disasters – AHIP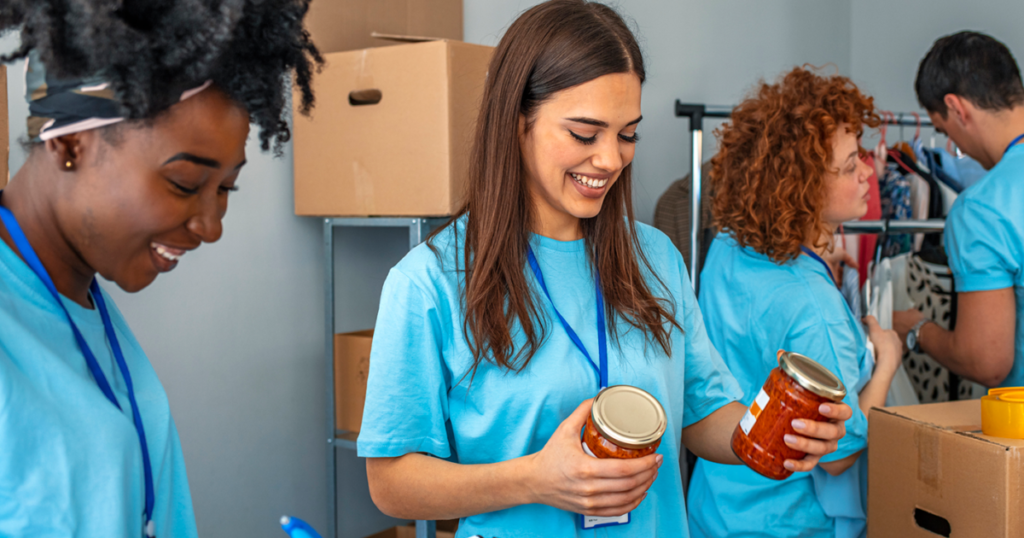 Health insurance providers are committed to responding to natural disasters across the country, from hurricanes in the Southeast, to wildfires in California. The consequences of these disasters can be profound. And that's why health insurance providers are focused on helping everyone recover, rebuild, and restore their futures.
Blue Shield of California offers assistance to members affected by California wildfires: Blue Shield of California is helping members living in areas affected by ongoing wildfires through a variety of ways. If members are in a mandatory evacuation zone, for example, they can refill their prescriptions right away, even if they are not due to be refilled. Additionally, if members have been displaced, they may see an out-of-network provider at in-network benefit levels and replace medical equipment and supplies, if needed.
CVS Health takes measures to prepare for Hurricane Ian: CVS Health implemented a number of proactive measures to ensure continuity of care during Hurricane Ian. For example, CVS Pharmacy reached out to its patients by text message, email, and phone to remind them to refill and pick up prescriptions. Stores also received additional supplies of emergency items such as water, batteries and first aid products. CVS Caremark, the company's pharmacy benefit manager, is providing one-time emergency refills of a 10-day supply of medication for plan members in impacted areas, and Aetna's clinical response teams have expanded their engagement with Medicare and Commercial members in potentially impacted areas to ensure member safety and access to emergency services.
Florida Blue offers members support in handling Hurricane Ian: Florida Blue and Truli for Health members impacted by Hurricane Ian can take advantage of several programs and services. For example, Early prescription refills for maintenance medications are available through October 24, 2022. Members are also eligible for $0 virtual visits through Teladoc for non-emergency health conditions. A bilingual 24/7 hotline is also available for immediate emotional support at no extra cost, even for those who aren't members.
Florida Blue makes $1 million donation to support relief efforts following Hurricane Ian: Florida Blue and its parent company GuideWell announced an initial $1 million donation to support relief and recovery efforts across the state of Florida to help communities impacted by the widespread destruction of Hurricane Ian. The $1 million in relief funds will be focused on areas of the state hardest hit by the storm, including southwest Florida. Donations will be provided to general funds of local, regional, and statewide nonprofit organizations able to allocate funding where it is most needed once storm damage has been fully assessed. Florida Blue and GuideWell's investments will be made with organizations such as the American Red Cross, local United Way affiliates and Volunteer Florida's Disaster Fund.
Humana Foundation donates $1 million toward recovery from Hurricanes Fiona and Ian: The Humana Foundation is donating $1 million towards relief and recovery efforts for those impacted by Hurricane Ian in Florida and Hurricane Fiona in Puerto Rico. Humana has also taken steps to aid communities in each storm's path, including opening access to a crisis hotline with free counseling available. Organizations receiving funding include Florida Disaster Fund, Community Foundation of Collier County, Collaboratory, Community Foundation of Sarasota County, GiveWell Community Foundation, and Center for Disaster. Also, The Humana Foundation announced it will match disaster relief contributions from Humana employees up to $500 per employee. The Humana Foundation will continue to monitor Hurricane Ian and evaluate additional recovery needs.
Molina Healthcare of Florida takes steps to support members impacted by Hurricane Ian: Molina Healthcare of Florida is assisting members and providers who have been impacted by Hurricane Ian. Molina is in close contact with its employees and service providers throughout the affected regions to ensure extra coverage during the state of emergency. Molina is suspending prior authorization requirements for all prescriptions and medical services, covering medical services regardless of participating or non-participating provider networks, and proactively contacting high-risk members to ensure their medical needs are met.
Molina Healthcare of Mississippi supports communities after record-setting rainfall: Molina Healthcare of Mississippi reached out to support communities affected by the recent flash floods. Throughout the declared state of emergency, the Molina on the Move emergency response team joined with community organizations to deliver pallets of water to areas in need. In addition, Molina partnered with the Red Cross to sponsor water distribution at various sites.
Point32 Health matching donations up to $50,000 that go toward relief efforts following Hurricane Fiona: Donations to IBA (Inquilinos Boricuas en Accion Inc. for Hurricane Fiona Relief will be matched—up to a total of $50,000—by Point32Health Foundation, doubling the impact of the donations. 100% of all funds will go to address immediate needs of residents on Puerto Rico.
USAA commits $1.25 million to organization working on disaster recovery from Hurricane Ian: USAA has committed $1.25 million to 7 organizations enabling additional relief, support and recovery for the millions of Americans impacted by Hurricane Ian. American Red Cross and Team Rubicon will each receive $500,000, and five U.S. military aid societies will receive a combined $250,000.
This content was originally published here.