Everything You Should Know About Car Insurance If You Drive In BC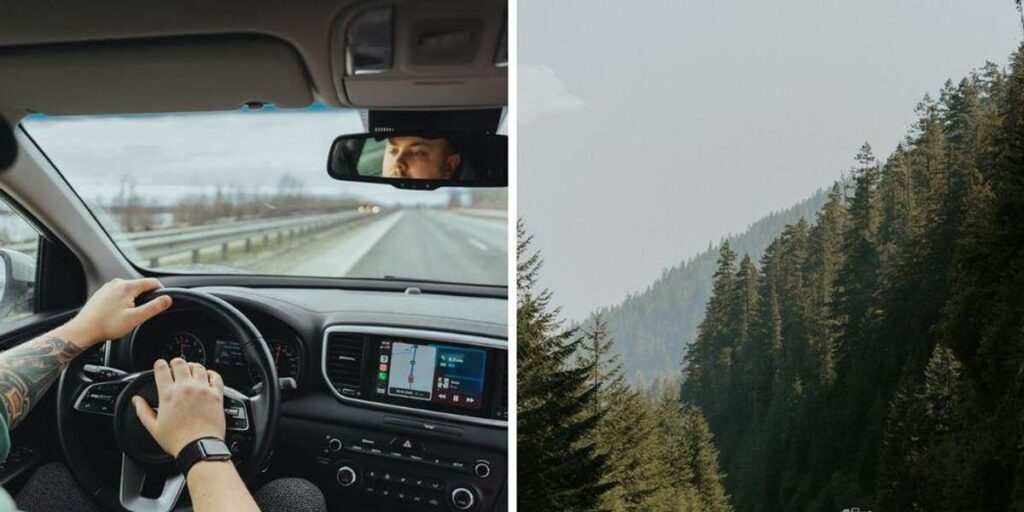 Adulting can be hard. Between laundry, dishes, work and paying your bills on time, there's a lot to keep track of. But if you're going to thrive as an adult, it's important to keep on top of your life.
If you own a car in B.C., you already know that you need car insurance — but do you actually know enough about it? Do you know what happens if you're caught driving with expired insurance? If you can renew your insurance after it's expired? What choices do you have when it comes to coverage?
Luckily, these questions have easy answers, and the experts at Westland Insurance can help you find the info you're after. As one of Western Canada's leading independent insurance brokers, Westland knows what's up when it comes to the ins and outs of insuring your vehicle.
There may be things about car insurance that you're unaware of if you're a driver in B.C, so check out these six car-insurance facts before you get back on the road.
ICBC Basic Autoplan Insurance Is Mandatory In BC
All B.C. drivers have to have ICBC Basic Autoplan insurance. It covers things like basic vehicle damage and third-party liability. It provides accident benefits as well as support in the event of hit-and-runs. ICBC Basic Autoplan ensures you're protected at a basic level.
For complete protection and peace of mind, you can choose to buy additional coverage options beyond ICBC Basic Autoplan. Westland's private car insurance, Family Autocover, protects you and your vehicle with benefits like emergency roadside assistance, accident forgiveness and no-deductible repairs for windshield chips.
You Can Get A Ticket (Or Worse) If You Drive Without Insurance In BC
The fine for driving around B.C. without car insurance is a hefty $598, but you could also face vehicle impoundment and possibly jail time — and that's mild compared to what's at stake if you had an accident while driving without insurance.
It's an easy situation to avoid with online ICBC renewal services like Westland Insurance that help you stay insured from wherever you are.
You Can Renew Your Car Insurance Even After It Expires
If you discover that your car insurance has expired, you can still renew it. All it takes is reaching out to your insurer. Westland Insurance, for instance, is available to take care of your situation over the phone or in person.
It's important to make your insurance renewal a top priority — don't go waiting around and definitely don't go driving without it.
You Could Have Zero Coverage If You Let Your Insurance Expire
If you let that insurance expire past the point of no return and you choose to drive, you could be risking some undesirable fines and zero coverage. Without insurance, an accident can leave you significantly out of pocket — way more than renewing that policy would have.
The experts over at Westland Insurance told Narcity, "If you miss a payment, you can rest easy knowing that your insurance is still protecting you on the road. The difference-maker here is if you miss multiple payments. In that case, ICBC will contact you directly, and you may run the risk of losing some insurance coverages."
You Can Schedule A Renewal Reminder For Your Insurance
If you choose to sign up for renewal reminders at Westland, you'll receive an ICBC Autoplan renewal reminder about a month before the date your insurance is set to expire.
Once you get the reminder, you can schedule your online ICBC renewal request with Westland Insurance and tick that to-do off of your list. You can renew your insurance up to 44 days in advance.
There Are Auto-Insurance Advisors To Help You Out
When you need to renew your ICBC insurance, you can request to do so online with Westland Insurance. They have advisors who can complete your ICBC renewal via email or you can opt to schedule a phone call instead.
Choose what works for you, and once your renewal is complete, your advisor will email you all of your documents so you can keep track of your ICBC insurance.
Mistakes happen, so it's essential to have your back (and car) covered. Insurance isn't only peace of mind for you, but everyone else too. Whether you need to renew your ICBC car insurance, want additional coverage or need to chat with an expert about all of your B.C. auto-insurance questions, Westland Insurance is available to help.
To learn more about car insurance, check out Westland Insurance's website or follow them on Facebook, Instagram, or Twitter.
This content is for general informational purposes only and does not constitute financial or legal advice.
This content was originally published here.