Did You Select the Right Cyber Liability Insurance Policy & Limit?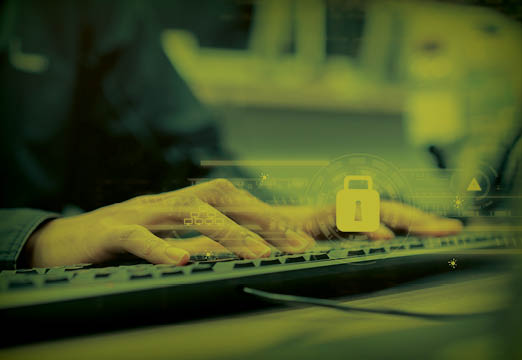 If you've gone through the Cyber Liability insurance process in the past year, you've likely had to navigate the alphabet soup of cybersecurity — MFA (Multifactor Authentication), EDR (Endpoint Detection & Response), ATP (Advanced Threat Protection), and NGAV (Next-Generation Antivirus)…just to name a few.
After beefing up your cybersecurity and clearing the new minimum standards Cyber Liability insurance carriers are requiring, you may be asking yourself, "is this policy covering what it needs to, and is my business buying the right limit?"
Cyber Liability Insurance
Cyber Liability insurance is in its infancy relative to nearly all other insurance products, and the marketplace has several unique aspects.
One of the most critical considerations to contemplate is the lack of standardization. What I mean by this is Cyber Liability is not subject to an "ISO" coverage form like other insurance coverages — one carrier calls something "x" while another carrier calls something "y"…one carrier will cover "a" and "b" while the next carrier only covers "b."
The variation of policy language and coverage response in the market can lead to confusion during the buying process and, ultimately, detrimental insurance coverage gaps.
The silver lining the lack of standardization offers is this allows for the policies to be highly customizable and tailored based on each consumer's unique risk factors. It's critical to collaborate with an expert broker partner to walk you through how the policy reacts and when, and that it's tailored to fit your needs. This way you are feeling confident at the end of the insurance buying process that the Cyber Liability policy will protect you in the event you experience an incident.
Cyber Liability Policy Limits
So, you've selected the right insurance policy. All set, right? Not quite!
The other component in maximizing the Cyber Liability insurance program is making sure you are adequately insured with the proper limits.
A lot can go into this, but at Holmes Murphy (through our TechAssure membership), we have access to exclusive tools and calculators, such as:
Proprietary benchmarking and peer purchasing insights
Ransomware mock breach exercises
A data breach cost calculator
A business interruption cost calculator
A notification costs calculator
These tools will gear you with the information necessary to make a prudent risk management, informative, and cost-effective insurance purchasing decision.
The cyber world can be confusing, but it's what we do best! Whether it's reviewing security best practices, deciphering policy language, or providing loss analysis and benchmarking reports, Holmes Murphy is here to equip you with the resources and knowledge necessary to keep your organization resilient from cyber threats.
If you're interested in learning more on any of this, don't hesitate to reach out! We have cyber experts on hand to help and can walk you through all of the resources available. And, sign up for the free eRisk Hub.
Plus, check out the first four blogs in our Cyber Security 7-part series. Don't miss out on our next installment coming September 23 and subscribe to our blog, just to the right on this page.
The post Did You Select the Right Cyber Liability Insurance Policy & Limit? appeared first on Holmes Murphy.
This content was originally published here.