Cyber Insurance Explained With 6 Israeli Startups Disrupting The Industry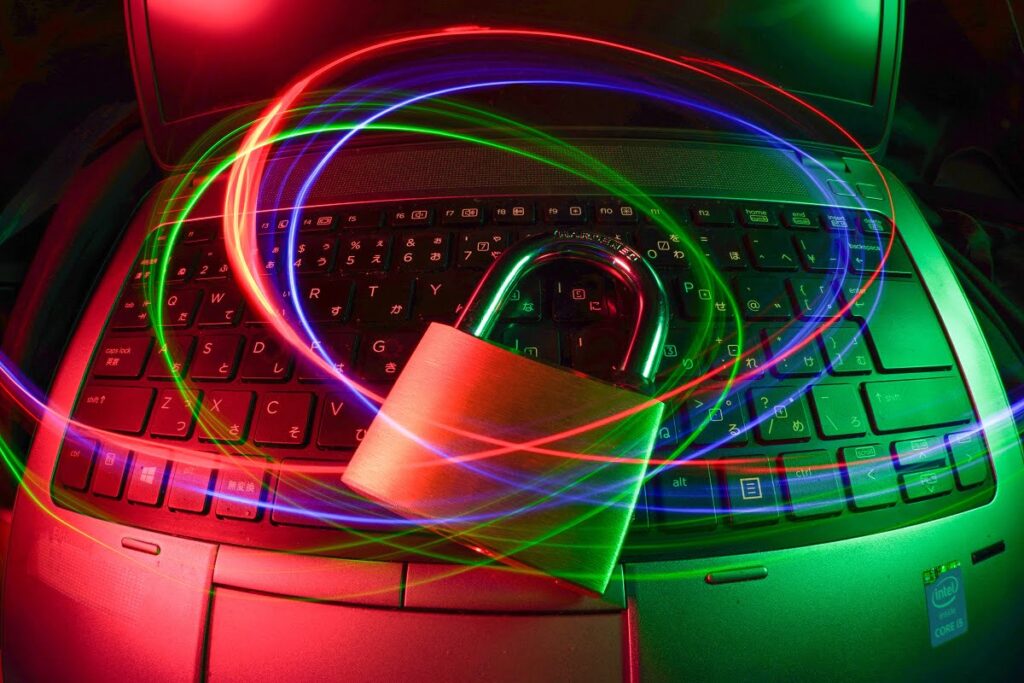 This article is a guest post on NoCamels and has been contributed by a third party. NoCamels assumes no responsibility for the content, including facts, visuals, and opinions presented by the author(s).
Syvanne Aloni works as a Marketing and Communications consultant in Israel and the UK, with clients spanning a variety of industries and sizes. She has a particular passion for unlocking international opportunities for Israeli-based businesses and often acts as a cultural bridge for startups looking to do business with the Anglo world. Syvanne's thought pieces on Israeli tech, law, and cyber have been published in Globes, CTech, The Times of Israel, and the Jerusalem Post.
In a world that continues to battle COVID-19,2021 became a year of acclimatization as billions around the world learned to accept the new normal. Many businesses continued to operate on a largely remote basis and technology uptake has continued to flourish.
Yet, many in the global community have struggled to adapt their cybersecurity hygiene accordingly, enabling, in turn, malicious actors to access vital data or to disrupt crucial networks. The result has been a sharp uptick in attacks, with ransomware and supply chain attacks sparking the greatest concern in the cyber community. The cyber insurance sector – a field that covers a company's liability for a data breach or cyber attack – has faced an unprecedented volume of claims as a result, with many establishing record costs stemming from such attacks. Market conditions have hardened severely, supply is struggling to meet demand and yet the cyber risk continues to grow. 
With a surge in the frequency and severity of cyber attacks worldwide in this past year, cybersecurity protection has become one of the biggest growth markets in the insurance industry.
And with the cyber industry starting the new year in such tumult, we are shining the spotlight on the "hottest" Israeli companies leading the way. These innovative minds have taken a different approach to minimizing cyber risk, focusing on cyber insurance as a risk transfer mechanism and answering its pain points with disruptive solutions. 
As we enter what promises to be another transformative year for the cyber insurance product, here are a few cyber insurance visionaries who lead the sector around the globe from their Israeli offices:
Founders: Rotem Iram and Roman Itskovich (previously also: Etai Hochman, and Tilli Kalisky-Bannett)
One of the leading cyber insurance providers, Israeli-founded insurtech firm At-Bay is, admittedly, now less of a startup and more of a unicorn, following its recent Series D funding round at a $1.35 billion valuation. No genuine review of the major Israeli game-changers in the global cyber insurance market would be complete without it. At-Bay has innovated the insurance sector with an incisive product that combines both insurance coverage and cybersecurity technology. At-Bay helps its clients to address cyber risk head on and to actively reduce the growing threats of 2022.
The company has particularly useful offerings for SMEs (small-and-medium-sized enterprises,) which allow them to complete online quotes and benefit from remote risk assessment solutions whilst constantly monitoring these risks throughout the year. By contrast, traditional cyber insurers review their policy and potential risks only once per year upon policy renewal. This is why At-Bay has outperformed the cyber insurance market considerably on risk mitigation, evidenced through their figures. At-Bay customers are seven times less likely to need to make a claim following a cyber incident. 
Founder: Nir Perry
For third-party cyber risk modeling made simple, Cyberwrite's predictive analytics algorithms are the answer. Cyberwrite enables insurance professionals with limited technical knowledge to calculate the cyber risk of SMBs and to estimate the economic impact of a cyber attack on their business. They apply non-invasive technology to profile an organization's inherent and residual risk, benchmark this against industry peers and analyze their potential financial damage exposure to vendors. Cyberwrite's technology is particularly useful for those concerned about the potential harm caused by supply chain attacks (a growing trend that is set to continue into 2022) and for those who are keen to minimize business interruption losses due to third-party crashes. 
Founders: Asaf Armoni and Guy Simkin
This is the go-to education provider for all things cyber insurance. The Cyber Insurance Academy caters to all insurance professionals wishing to take the plunge into the world of cyber. It offers an online, rigorous academic program that is designed to enable brokers, underwriters, claims professionals, and risk managers to engage more confidently with their clients and maintain a healthy risk appetite. This small but mighty startup has attracted a significant number of individuals and household brands to their training program – proving that Israel's world-leading cyber expertise has continued to branch into other sectors around the globe. 
The Certified Cyber Insurance Specialist (CCIS) Course course is the most comprehensive course in the market and the only cyber insurance learning program to be accredited by the prestigious Chartered Insurance Institute (CII). It also provides opportunities for its alumni to continue their education, network with other industry professionals and keep their finger on the pulse of this fast-paced industry. As the cyber insurance industry continues to expand and cyber risks evolve, the Academy's masterclasses will become one of the most surefire ways for insurers to future-proof their business. 
Founders: Yakir Golan and Shalom Bublil
This Israeli startup is the underwriter's new best friend. Kovrr's cyber risk modeling platform delivers global (re)insurers and enterprises transparent data-driven insights into their cyber risk exposures. Aimed at risk professionals, underwriters, and CISOs, their AI-powered risk models can quantify and manage risk and maximum probable loss of portfolios well in advance and can, in turn, inform focused mitigation. Kovrr's product provides the comprehensive answer to systemic risk which many other providers struggle to compete with. 
Founders: Yonatan Hatzor, Neta Rozy, Ori Cohen, and Tamir Carmel
This is the hassle-free insurer for downtime crashes. Tel Aviv-based firm Parametrix offers an insurance product that covers lost time from third party information technology services. It monitors cloud-based, third party products, their availability, and performance without needing to install new hardware and software. This data then produces inexpensive policies based on parametric models – whenever downtime events are detected, the system triggers a pre-agreed policy and quick, hassle-free payouts 15 days later.
This is nothing short of revolutionary in the cyber insurance field – gone are the days of slogging over a claim form and chasing for compensation. And all the while, Parametrix is addressing one of the most acute issues faced by businesses in 2022: supply chain attacks and business interruption.
Founders: Saar Bar and Darren Gradus
We are rounding off 2022's line up with somewhat of a curveball. Surance.io provides what you didn't know you needed: state-of-the-art household cyber protection and prevention. This startup answers the estimated 3.1 billion dollar market for personal cyber insurance against cyber attacks such as identity theft, cyberbullying, breaches of personal information or reputational harm, and much more. The company's first product, Home Safety Net, scans the home's connected devices, alerts about risks, recommends how to avoid threats, and offers personal cyber personalized insurance that covers both physical and media damages. In the onslaught of increased personal cyber attacks, this is set to become a household must-have worldwide. 
The post Cyber Insurance Explained With 6 Israeli Startups Disrupting The Industry appeared first on NoCamels.
This content was originally published here.