County looking to address big increase in health insurance premiums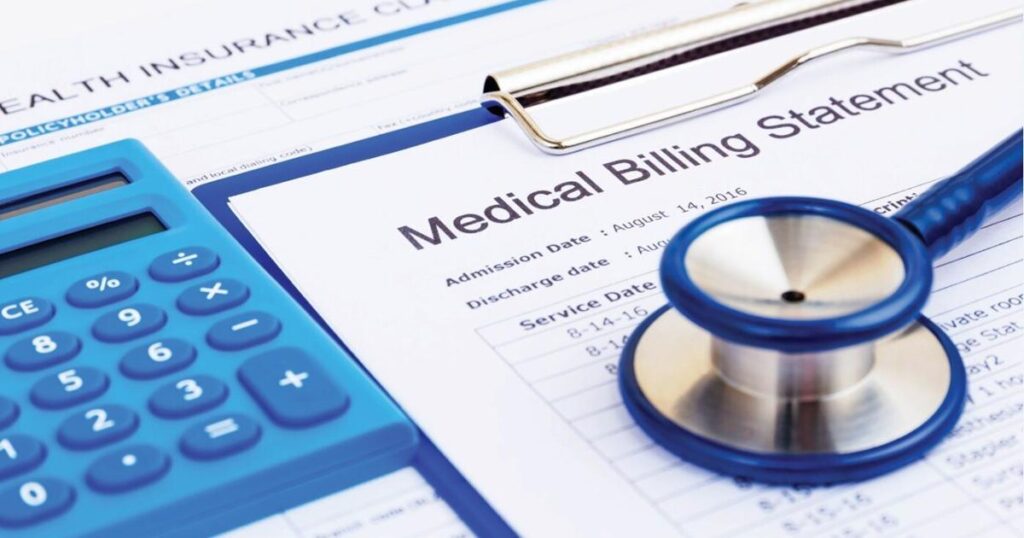 MADISON — Madison County is working through a significant jump in health insurance premiums for its employees at a time when department supervisors are reporting the need to increase wages to retain and attract employees.
On Tuesday, the county board discussed a 17% increase in health insurance premiums for 2023 that was cut and negotiated down from 22% from the provider.
Commissioners spoke to Mike Bouden, the Nebraska Association of County Officials' benefits services manager, via teleconferene during much of the discussion.
Troy Uhlir, county board chairman, said he understood that the increase was lowered when Blue Cross/Blue Shield agreed to take a lower administrative fee and reserves in the cash balance were used to pay for claims that exceeded premiums last year.
Bouden said that was correct, and there were changes in the plan that helped as well.
Uhlir said the 17% increase would result in about $338,000 of increased premiums for Madison County. The county is paying about $2 million in health insurance premiums annually for its employees, although employees do contribute.
Uhlir asked if Bouden knew what other counties were doing.
Bouden said some groups were expecting it, as there were only 2% and 3% increases in several recent years. So when the latest increase is averaged over four or five years, the increase is only about 5%, he said
"They look at it as that's the way it is," he said. "Everything is going up."
The increase was attributed to the COVID-19 pandemic, in part. During it, many people could not have elective surgeries done, so they did them in the past year, which contributed to the increase in payouts.
In addition, the statewide plan had several major cancer treatments and some premature births, which caused expenses to be much higher than premiums, he said.
Bouden said one of the options being considered by other counties is reducing all or part of their "buy-down." Many counties like Madison County pay so employees can have lower deductibles.
In recent years, Madison County has spent about $100,000 annually so that employees can get their deductible reduced from $2,600 to $1,500. Including administrative fees, that costs the county about $100,000.
Anne Pruss, county clerk, fielded questions on enrollment. Of the county's approximately 180 full-time and part-time employees, 111 are on the plan. And in the past year, 22% of them benefited by having the deductible lowered to $1,500.
Commissioners had a lengthy discussion about how the county is going to need to try to hold the line on costs, yet try to maintain health insurance benefits and increase wages.
Several times commissioners said they had heard from the elected officials who oversee offices that they are having difficulty hiring new workers or keeping the ones they have. With inflation, jobs that used to be considered entry level are now paying $15 an hour and up, which was higher than many of the starting wages the county paid in most offices last year.
Ron Schmidt, one of the commissioners, said his biggest concern is that employees don't think the county was just trying to save $100,000 and pocket the funds for the county.
Schmidt said some of the employees who would benefit most by the lower deductible are older workers, who generally use health care more than younger workers.
Uhlir and Eric Stinson, the newest commissioner, said they understand his concerns.
Stinson said he knows how important health insurance is to employees. He said one of the first things he heard from a couple of county employees was not to mess up their health insurance.
Uhlir agreed. But he said the county also is going to have to try to increase wages, and the $100,000 it saves will probably increase salaries by only about 25 cents an hour.
Uhlir said the county is going to have spend more than that to increase wages, so it would be viewed that not only is the county paying for much of the health insurance increase, it also is using the savings on the deductible for increased wages for everyone.
As the figures indicated, not everyone benefits from the buy-down on the deductible, but everyone does when wages increase, Uhlir said.
In the end, the county board voted 3-0 to eliminate the buy-down deductible, but it will not go into effect into Jan. 1, 2023. The health insurance year goes according to the calendar, and the new fiscal year will start Friday, July 1.
That means employees still could take advantage of the lower deductible by addressing major health needs before Jan. 1.
The Madison County Board of Commissioners met Tuesday.
Members present: Chairman Troy Uhlir, Ron Schmidt and Eric Stinson.
Others in attendance: Anne Pruss, county clerk; Dick Johnson, roads superintendent; nobody from the public and two reporters.
Meeting lasted: One hour and 10 minutes, not including fewer than 30 minutes when the county board met as a board of equalization.
ACTION ITEMS
— Recited the Pledge of Allegiance and had a moment of silence. Noted the open meetings law is posted and followed.
— Met as a board of equalization and approved a list of tax exemptions and corrections.
— Approved an agreement with Nebraska Association of County Officials for benefits services provided by Benefits Experts to employees during 2022 open enrollment.
— Approved an agreement with Appraisal Services Inc., Central City, for appraisal services for the county assessor's office with a completion date of Thursday, June 30.
— Acknowledged receipt of the continuation certificate for the office bond of Tim Means as secretary/treasurer of Meadow Grove Rural Fire District.
— Approved voluntary benefit programs offered by AFLAC, Colonial Life and Nationwide.
— Reviewed written reports and processed claims.
This content was originally published here.