Colorado Will Require Some Health Insurance Plans To Cover Gender-Affirming Care | HuffPost Latest News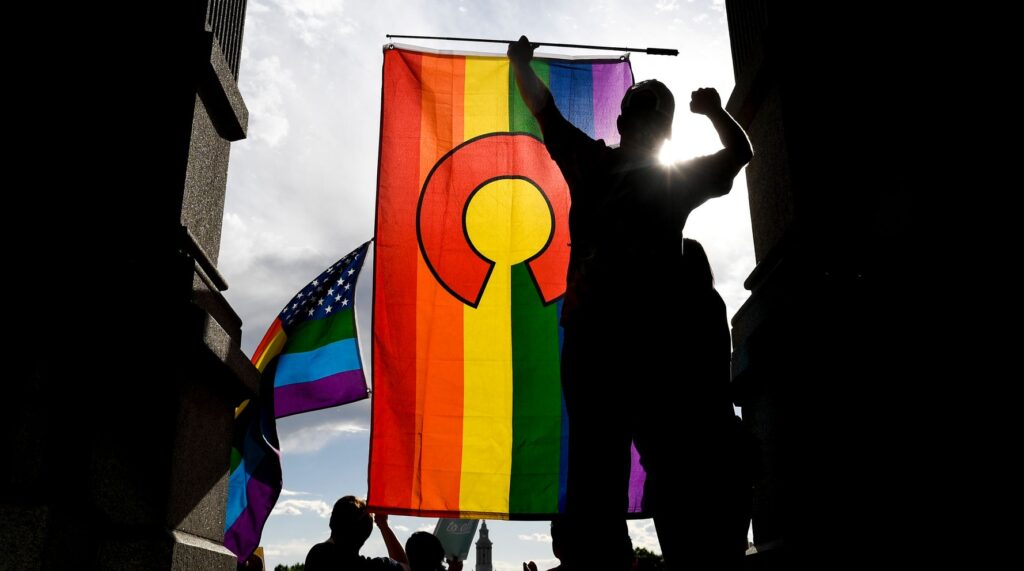 The state's plan under the Centers for Medicare & Medicaid Services will include jaw, cheek and eye modifications, face tightening, facial bone remodeling for facial feminization, breast or chest construction and reductions and laser hair removal.
Additional health benefits for Colorado's plan include an annual mental health exam and expanded coverage of opioid alternatives for pain management, Democratic Gov. Jared Polis said. The new plan adds 15 drugs as alternatives and will cover up to six acupuncture visits per year, according to the Colorado Division of Insurance. The changes will go into effect Jan. 1, 2023.
Federal law does not require states provide coverage for gender-confirming care in their state Medicaid programs, allowing state policies to range from banning all forms of gender-affirming care to not having a written policy on this type of coverage. This leaves thousands of transgender adults on Medicaid without coverage and causes a "gray area" where individuals have to navigate the plans with their health care providers, said Christy Mallory, legal director at the Williams Institute, a research institute based in the University of California Los Angeles' School of Law.
"People who need access to this care will not only be healthier because they are getting the care they need through a doctor, through a licensed health care provider, but also that that will have positive impacts on their health overall … as a result of being able to transition and be their full selves," Mallory said.
CMS guidelines allow for states to submit their own coverage requirements but stipulate that they include certain categories such as preventive and wellness services, chronic disease management, maternity and newborn care, hospitalization, prescription drugs, treatment for mental health and substance use disorders, behavioral health, and lab services.
"States can be incredibly interested in what other states do," Centers for Medicare & Medicaid Services Administrator Chiquita Brooks-LaSure said at a news conference Tuesday. "I think that Colorado making this step of going forward and affirming this desire will cause other states to also take a look at their coverage and think about whether to add gender-affirming coverage as well."
"For too long, too many transgender and nonbinary people have struggled to access the health care they need, despite having health insurance," said Democratic state Rep. Brianna Titone, one of a handful of elected transgender lawmakers in the U.S. "These services are critical for the health and safety of LGBTQ+ communities and will provide more Coloradans with the agency they need to affirm their identities."
Colorado covers the highest-cost consumer plans under the so-called reinsurance program that began in 2019, allowing insurers to moderate their rates. It's also allowed them to extend their coverage, especially in rural areas where scarce, if any, competition in the past delivered some of the nation's highest premiums for many regions of Colorado.
He and Democrats who control the Legislature are seeking to import cheaper prescription drugs from abroad, address inequities in health care exposed by the coronavirus pandemic, mandate hospital price transparency, drive down prescription drug costs, cap insulin prices and bolster mental health care, among many other initiatives.
Nieberg is a corps member for the Associated Press/Report for America Statehouse News Initiative. Report for America is a nonprofit national service program that places journalists in local newsrooms to report on undercovered issues.
This content was originally published here.