Climate Change Is Costing Americans as Insurance Rates Headed for a Spike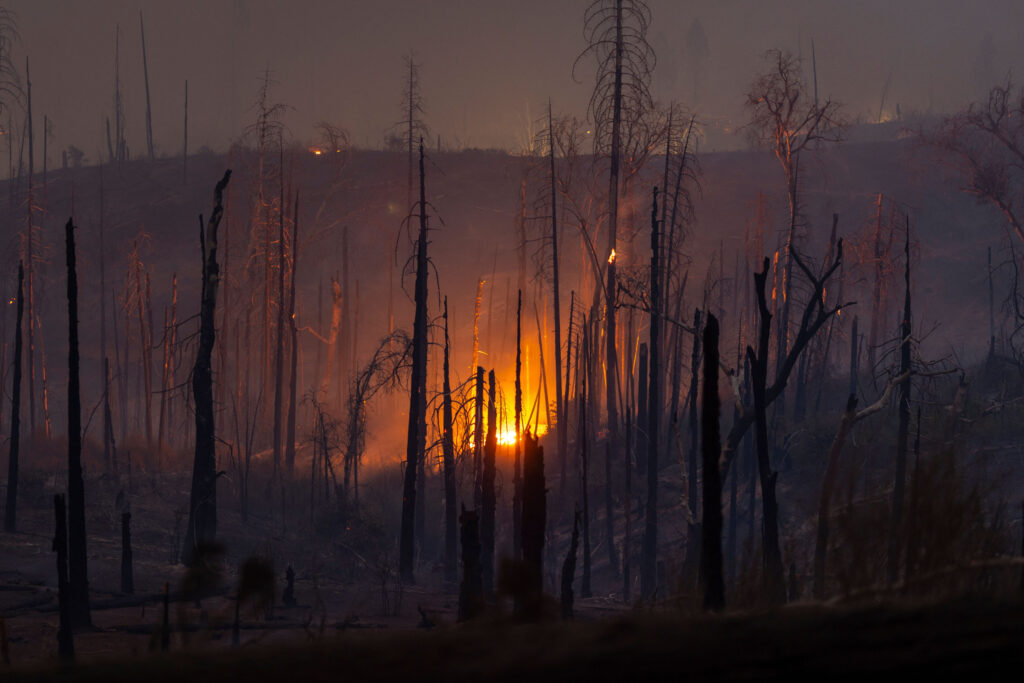 Climate change is starting to impact Americans in their wallets. As global warming-related weather events surge across the United States, property insurance premiums are anticipated to more than double.
Global warming-related events can be anything from tropical storms to wildfires or flash floods. Even if people in the affected areas make it to safety through evacuation, one of the biggest impacts is property damage or loss. A recent United Nations analysis shows that somewhere in the world, there is an extreme weather event or climate disaster occurring every day. The occurrences have seen a five-fold increase over 50 years.
Jason Thistlethwaite, a professor for the School of Environment, Enterprise and Development at the University of Waterloo, told Newsweek that insurance premiums, specifically those for property insurance, are bound to increase in response.
Thistlethwaite said that insurance companies often use a model that analyzes the last 100 years of data to anticipate what the premium is going to be next year. However, climate change doesn't always follow historical patterns, making it difficult to guess how high premiums could rise.
Thistlethwaite said it's not a question of if insurance rates are going to rise from climate change, but rather how much.
"Say over the last 100 years, there is $100,000 worth of flooding damage, so $1,000 a year or less," Thistlethwaite told Newsweek as an example. "The next year, [insurance companies] will anticipate another $1,000 worth of damage. They use history as a predictor of what is likely to happen over the next year. Climate change renders that analysis quite useless, because history is not a predictor of the future.
"Climate change is introducing a lot more variability into the risk," he added. "As a result of that, costs are going to exceed premiums insurers have been collecting to pay those claims."
As more climate change-related disasters happen in the U.S., Thistlethwaite said those costs are passed down to consumers the following year through premium rate increases. The increases could target entire regions and not just specific areas affected by weather.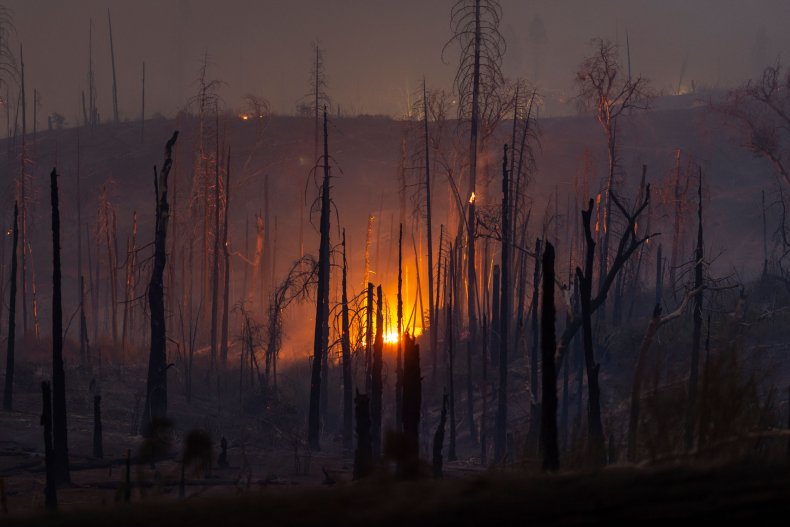 "If there's a bad hurricane season on the Florida coast, there's an increase in coastal areas like Massachusetts and New York," Thistlethwaite told Newsweek. "To insurance companies, the risk experienced in those areas [Florida] are just as likely to occur up the coast. It's the same with wildfires. Areas with similar risk see [premiums] go up as well."
Thistlethwaite said data from his research suggests some premiums could jump as high as 50 to 100 percent of what they were the previous year. For areas with a higher risk, like Florida, premiums could leap as high as 150 percent what they were the previous year.
Despite the increased risk of natural disaster damage from climate change, Wilfrid Laurier University environmental studies professor Robert McLeman told Newsweek it's very difficult to encourage consumers to select insurance they aren't forced to buy.
"Getting people to buy hazard insurance for their property is a challenge. If people are not required to buy flood insurance, they typically don't," McLeman said. "That's always a challenge with these types of phenomena. Fires, same thing…that just means when an emergency occurs, the government has to step in."
According to a 2020 Triple-I consumer poll, only about a quarter of homeowners have flood insurance. Munich Re, a German multinational insurance company, reported drastically lower numbers of only 5 percent of U.S. homeowners admitting they had flood insurance. Munich Re's report found that 14.6 million properties across the U.S. are at substantial risk of flooding.
McLeman said not having flood insurance is a risk in itself, as the government or the Federal Emergency Management Agency (FEMA) can't always offer resources to those suffering property damage or loss without insurance.
"It's really difficult for people who lose their homes or property in one of these events to recover and be in the same financial position after it as they were before it," McLeman said.
McLeman said floods are the biggest threat to property. The Triple-I poll found that New York City was at the greatest risk for a storm surge that could lead to flood damage, followed by Miami.
"That is because there are more properties in flood-prone areas than fire-prone areas," McLeman said. "We are talking about all the coastal properties and river valley flooding as well."
A U.S. Environmental Protection Agency study found that flooding is becoming more frequent, specifically along the U.S. coast. Every site measured for the study experienced an increase in coastal flooding since the 1950s. The study also found the rate of increase is accelerating in many locations on the East and Gulf Coasts. The most frequent coastal flooding occurs on the East Coast.
Thistlethwaite said one of the biggest challenges of increasing premiums because of climate change is the political pressure insurers face.
"As [insurers] increase rates, people get annoyed. People seeing the highest rate increases have influence. They live along coastlines on big property, and they use their networks to complain," Thistlethwaite said. "Insurance is regulated at the state level. So you might see states intervene like in Florida to artificially reduce insurance rates based on those concerns."
However, Thistlethwaite said that tactic could eliminate the strongest communication tool for risk.
"Premiums are a means of communicating risk," Thistlethwaite said. "Artificially reducing premiums eliminates that signal. It eliminates a significant tool or means of influencing people's behavior. In the long run, what's going to happen? Insurers might not supply business in that state. What I see happening is a crisis of insurance availability. For many high-risk areas along coast lines or in flood plains or in wildfire interface zones, insurance is not going to be affordable or even available, which is a real market crisis."
This content was originally published here.