Car Insurance in Illinois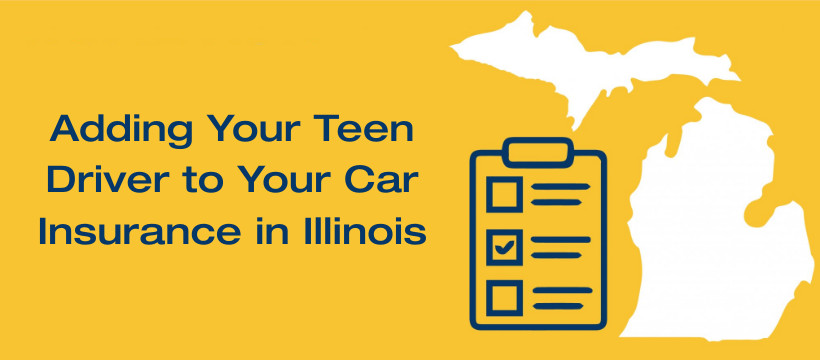 What is liability car insurance?
Liability car insurance covers injuries or damages to other persons or their property caused by a vehicle crash. All vehicles in Illinois must be covered by liability insurance. Evidence of liability coverage must be carried by the motorist or in the vehicle and shown to law enforcement officers upon request. In addition, vehicle owner(s) must provide proof of insurance to the Secretary of State's office or the remitter when renewing their license plates.
Insurance companies must issue Illinois insurance cards to policyholders or provide an insurance card that can be displayed on the driver's cellphone or other electronic devices. This proof of insurance can be in a paper or electronic format.
Failure to carry the required insurance will result in fines, the inability to renew the vehicle registration, suspension of driving privileges, and suspension of the vehicle registration until proof of insurance is obtained. Providing false information to the Secretary of State's office or a remitter for the purpose of renewing the vehicle registration may result in criminal charges and a fine.
In Illinois there are minimum liability insurance limits:
How does car liability insurance work with teen drivers?
Parents should reach out to their insurance agent for specific information about their current policy and teen drivers. Most companies cover teen drivers with a learner's permit at no additional cost to the policyholder. Once the teen driver is licensed, however, they must be insured like any other driver.
There are two ways to ensure a teen driver: add them to an existing policy or have them purchase their own. It is generally less expensive to add a teen driver to an existing insurance policy. If a teen is on their parent's insurance policy, they can stay on it if they drive a car associated with the policy.
How can I lower my car liability insurance?
Check for discounts. Keep in mind that some discounts may affect your coverage. Discounts may also be available for anti-theft devices, low mileage cars, and "Good Students" (offered to young drivers who maintain a 'B' average or better). Also, look to consolidate your insurance needs to get a better discount from your provider.
How do I make my teen a safe driver?
Top Driver has partnered with Trypscore, which offers an app rewarding good driving behavior with gift cards and contests. The Grand Prize contest winner gets their annual car payments, gas, and insurance paid for! The app runs in the background while tracking your drives and gives you feedback about your driving. Your entire family can join and compete together to be safe drivers! This app is highly recommended for the entire family.
Click on the link below or scan the QR code to know more about the app and become a safe driver.
This content was originally published here.