Buying medications through your health insurance plan? You could be throwing money away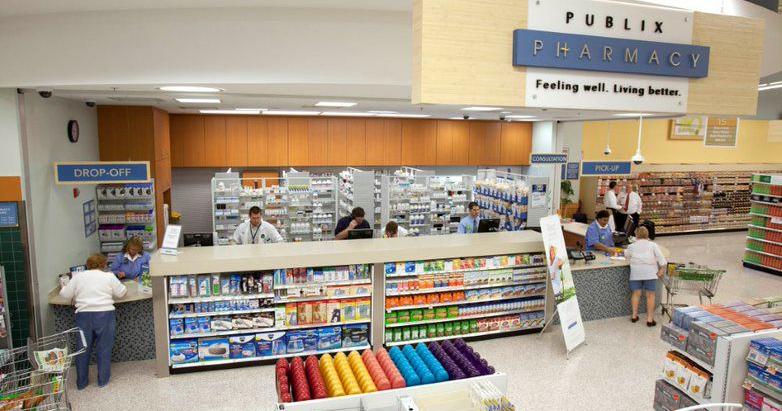 When you have medical insurance it's easy to assume you should use that policy to purchase prescription drugs. That can be a costly a mistake.
Sometimes, going through a health plan means you'll pay a great deal more than using a free pharmacy discount or even paying out of pocket.
Fortunately, there's an easy way to check and find the best pricing for prescriptions near you, with or without insurance.
I've been test-driving this way to save money because I have a different insurer this year, and that switch came with a large increase in some prescription prices.
What I found was that every medication I've been prescribed would cost less — much less — if I didn't go through my insurance plan but relied instead on finding stores with the best out-of-pocket pricing or using free GoodRx coupons.
For example, one prescription that would cost more than $200 yearly if I used my insurance plan would cost about $50 with GoodRx coupons, or just four cents (yes, $0.04) from the pharmacy at Publix without any coupons. 
Note: It was reported by multiple Florida media outlets this past week that Publix will end its "free prescription program" for certain medications on June 1. But even if it starts charging $7.50 instead of a penny for a 90-day supply of some medications, as reported, that still might be the best deal around.
Here's a second example: With another medication, I found I could save $925 yearly by purchasing it at the Harris Teeter pharmacy with a GoodRx coupon instead of going through my insurance plan.
If those examples prompt you to do some medication price-shopping, here's how I found the best deals:
I'll admit I don't really know how GoodRx works, and I don't care. Ever since it was recommended to me by both my physician and a pharmacist, I've found it to be a great money-saver.
If you decide to ignore your health coverage to save money on prescriptions, know that any money you spend outside your plan won't count toward any deductible you might have.
It does count, however, if you have a Health Savings Account or a Flexible Spending Account. Both types of tax-advantaged plans can be used for qualifying medical expenses you pay, regardless of whether an insurer is involved.
One thing you're likely to find by price shopping is that, generally, grocery store pharmacies have significantly better prices than stand-alone pharmacies if you're paying out of pocket or with a coupon.
It's unfortunate that even having a costly health insurance plan doesn't mean getting the best prices on pharmaceuticals.
What's fortunate is that spending just minutes online can reveal if the insurance company price is a good deal, or a bad one, and where to find the best prices nearby.
If you don't have internet access or aren't comfortable online, do this instead: The next time you're going to pick up a prescription, ask the pharmacist what it would cost if you used a GoodRx coupon instead of your insurance. 
You could find a better deal that way, but to find the best pricing near you checking online would work even better.
Sign up for our business newsletter.
Our twice-weekly newsletter features all the business stories shaping Charleston and South Carolina. Get ahead with us – it's free.
This content was originally published here.