Aditya Birla Health Insurance Creates History with Its #JumpForHealth 2022 Campaign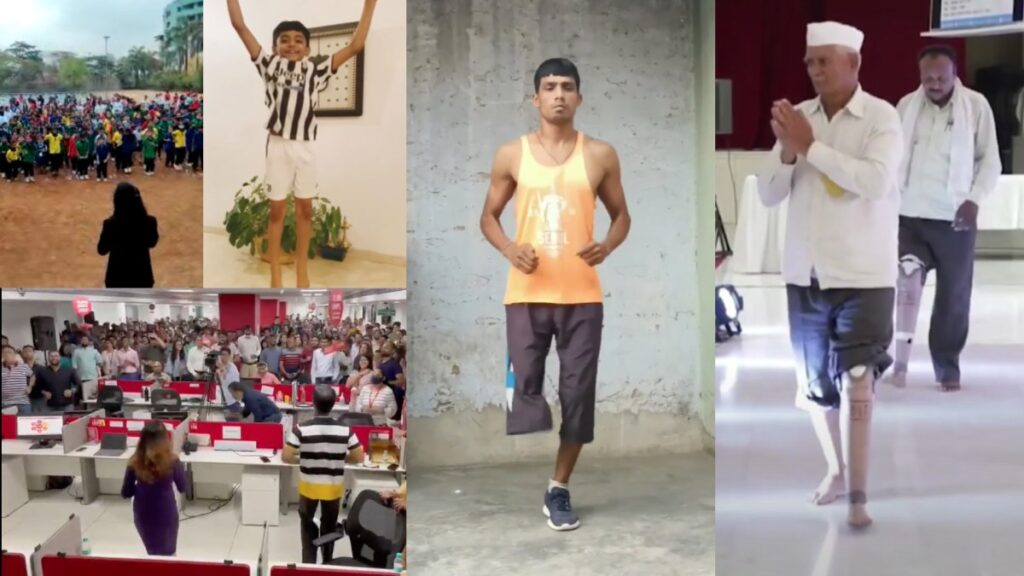 Aditya Birla Health Insurance has won a Guinness World Records title for 'largest online video album of people jumping in the air', as on 25 June 2022, with 5,455 videos for their #JumpForHealth campaign this year.
With their #JumpForHealth initiative, Aditya Birla Health Insurance (ABHI) has not only paved the way towards a healthier India, but has also contributed to society with meaningful actions and conversations. It is an initiative to encourage healthy living, and help the specially-abled walk again.
The campaign is based on a simple insight – jumping 10 times, twice a day, makes your bones stronger.
So ABHI encouraged everyone to do exactly that, jump.
The interesting thing is, none of their jumping went in vain. Not only did people become healthier, but for every 10,000 jumps, the brand donated one prosthetic leg to someone in need. The initiative was started in 2017 and now in its fifth edition, the campaign has already donated 3,262 prosthetic legs. That's more than 32 million jumps!
Over the years, the campaign has seen participation from across the globe, from Turkey to Mexico to US. People sent in videos of them jumping on Mt. Everest or in front of popular monuments like India Gate. People across age groups, from children to senior citizens have contributed to the cause too. In a heartening move, ABHI's competition jumped for the cause as well.
The 5th edition of the campaign kickstarted on World Health Day this year i.e. April 07, 2022, and witnessed a large number of people start their health journey through the power of jumping. In 2022, the campaign collected 8.95 million jumps, which equals to 895 prosthetic legs being donated.
What's more! The participants didn't just help someone in need, but they also got an opportunity to create a GUINNESS WORLD RECORDS title for 'largest online video album of people jumping in the air', as on 25 June 2022, with 5455 #JumpForHealth videos.
The campaign has created meaningful conversations around the importance of staying healthy, and has converted thought into action by getting people to move and jump and take care of themselves, all while contributing towards a genuinely good cause.
This content was originally published here.