A Better Alternative to Health Insurance (Really!) – Fearless Parent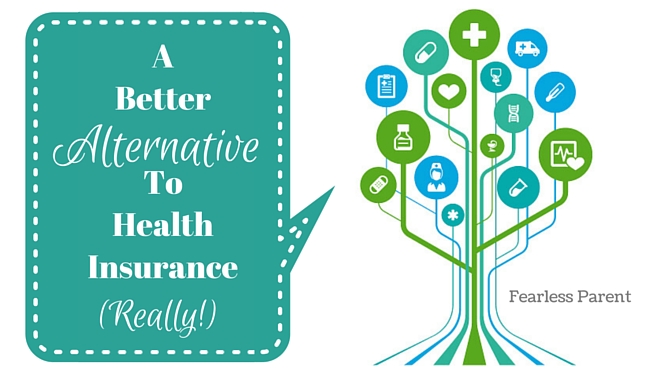 Note: We've gotten mostly fantastic feedback on this post about health care sharing ministries but a question is coming up. Why do some ministries exclude non-Christians or same sex married Christians or children born to mothers without paternal involvement? Those of you who know me won't be surprised that these comments have kept me up the last couple of nights. So much so that I added a section in my post called: "Why are some people excluded?" It's not an answer so much as an opening. Consciousness is growing and the divine spark in each of us is the same in us all.
Last year, we canceled our Blue Cross Blue Shield plan because we found a better alternative to health insurance. Yes, you read that correctly. We signed up for Samaritan Ministries International, a health care sharing ministry. It took me the better part of a year to make the switch because I was afraid to cut the cord (and my husband thought I was nuts). I wrote about our decision process in this blog: Buh-bye, Obamacare! Hello, Health Care Sharing, which provoked a lot of interesting discussion and some intrepid defectors who joined us (read the blog comments).
So, here we are, one year later. I wanted to report back to let you know how we're feeling about our choice. And if you're in a health care ministry, I'd love to hear about your experience. For us, it has been…
The.Best.Decision.Ever.
Seriously. I wish we had done it sooner. In fact, I wish I had signed up while I still had corporate health insurance coverage over a decade ago. Want to know why?
We would've had the love and support of a community that really cares about its members. Think that's corny? Just ask any Samaritan member with a medical need who switched from health insurance about her experience during a health crisis and it will blow you away. I, for one, burst out crying. More about that below.
We would've saved even more money… not just on the net monthly differential of the two options, but on the many tens of thousands of dollars in deductibles, co-pays, and the scads of other unreimbursed expenses that would've been "shared" (in Samaritan parlance).
We would've had a greater degree of freedom to explore the practitioners and treatments that we wanted. When you're plowing a fortune into health insurance, it's a kind of financial masochism to avoid nearly every kind of practitioner or treatment that's covered… but that's what we did. So we ended up paying into two separate systems — conventional and integrative/functional/alternative. No more!
We would've been supporting a program that is aligned with our values all along. Being in integrity with our beliefs feels good. It really bothered me to pay that Blue Cross premium every month. The concept behind health care sharing ministries pre-dates insurance; it harkens back to ancient times when communities came together and helped one another. It worked then and it works now. It's an idea whose time has come… again.
Our first medical need
So… as fate would have it, our son was diagnosed with a serious eye disorder a few months ago. This came out of nowhere, during a routine eye exam for visual acuity by an eagle-eyed OD, and we were gobsmacked on every level. Members for six short months, I dialed Samaritan, feeling a combination of sheepish, overwhelmed, and incredibly anxious. Ugh… what if this doesn't work?
I was filled with dread. Calling insurance companies usually goes something like this:
But with Samaritan, I was in for a big surprise:
Eye roll anyone? Not here. The floodgates opened and I allowed myself to exhale, with tears streaming down my face. A stranger in this new community reached out through the phone to hold my hand and offer up a fervent prayer for guidance and healing.
The call was warm-hearted, palliative, and hopeful. This very frightening thing was happening in our family but we now had a real ally. And the financial side of it was not going to add to our woes. I would be able to focus my attention on finding the right care for him.
What expenses did Samaritan share?
Since Samaritan is not an insurance company, we don't use words like claim or premium, nor do we ask "is it covered?" Instead, we say medical need and monthly share, and ask "is it a publishable expense?"
We're four months into the process. So far, Samaritan has published over $19,000 worth of medical expenses. These include:
We are free to choose all providers and we aren't limited to a list of in-network physicians, therapists, labs, or hospitals.
Guidelines are member-driven. Here are a couple of things that members don't share:
We've received 41 checks from Samaritan members so far… almost all of them containing really lovely cards and notes, with prayers, kind messages, and sometimes even little drawings.
Reasons it may be better than health insurance
When we first evaluated Samaritan, I did a lot of research… but there are things that I could've only learned by going through our first medical need. Here are a some more answers and a bit more perspective after almost one full year under our belts:
DOES THIS MAKE SENSE FOR MY FAMILY?
First things first, Samaritan is a Christian health sharing ministry and there are important eligibility criteria. If your family isn't Christian, there are other choices… I'll discuss another option below.
If your family is never sick, this could be perfect for you. You have no pre-existing conditions so future medical needs will be publishable. And for most people, your monthly share will be a fraction of what you pay into insurance. We pay $405/month, about 20% of what we would've been assessed under ACA.
If you have a pre-existing condition, don't rule Samaritan out. The limitation applies to the specific diagnosis. For example, you will not be permitted to publish expenses for the Lyme disease that was diagnosed two years ago. You would, however, be able to submit them as a Special Prayer Need. This means that members may voluntarily send checks to help defray non-publishable expenses. And they do. Further, if you develop something else, say hypothyroidism or severe allergies, even if it's precipitated by the Lyme disease, that's a separate medical need and expenses for that need can be published.
If you have health insurance, this kind of plan can still make sense. Samaritan will share expenses for an approved medical need that are not covered by your insurance company. As we all eventually discover, having health insurance doesn't mean you're fully covered. This includes deductibles, co-pays, balance billed items, and out-of-network treatment. Depending on the type of medical condition, this can save you a lot of money.
If you have health insurance and don't want it, your employer might give you a credit if you opt out. Ask!
If you want your employer to offer Samaritan, suggest it. It will be a lower cost option and they'll probably love you for it. If you are a small business owner who is obligated to pay through the nose for employee coverage, this might be the answer to your prayers. Their number is 888-268-4377.
If you have a very complex medical need that threatens to blow through the $250,000 per need cap, there's always "Save to Share." You can read about it here. It's simple to understand and very inexpensive to add. Most months, you don't pay anything at all. In the past year, I paid less than $20 towards this program to support other members. In over 20 years of operation, Samaritan's Save to Share program has been more than sufficient for needs that have exceeded $250,000.
HOW DO I KNOW WHAT THEY WILL PUBLISH?
All our publishable expenses were prescribed by a licensed practitioner. If your doctor prescribes it, Samaritan will consider publishing it.
Up to 40 therapy treatments of all kinds (chiropractic, physical, occupational, cranial, etc) per medical need will be shared if ordered by a licensed provider. There is no cost restriction on the cost of the therapy.
Samaritan was prepared to share the purchase of a prescribed medical device, up to the cost and in lieu of the remaining allocation (now about 36) of in-office therapy sessions with that same device. We're trying to decide if this makes sense. If we decide to sell the machine, we promise to send the proceeds to Samaritan to be shared with other members.
Samaritan will publish up to four months' worth of supplements prescribed by a licensed practitioner, if accompanied by a treatment plan specifying the formulation, dosage, and frequency. Supplements purchased outside the four-month window can be submitted as a Special Prayer Need.
HOW DO I JUGGLE THE PAPERWORK?
If you have a significant need, I won't lie. You have to keep up with it. It's not too bad, certainly easier than decoding the mysterious "explanation of benefits" statements from insurers, but you do want to be organized. While you're face to face with the practitioner, ask for what you'll need… namely, an itemized bill and a prescription for any supplements, medication, therapies, or other treatment. Have the forms with you so they can be signed on the spot. Documentation must include the providers' credentials.
As a self-pay patient, some providers will apply a meaningful discount if you offer to pay in full. If you have difficulty obtaining an itemized bill from a provider, The Karis Group will intercede on your behalf.
It takes over two months to start receiving checks. Most providers are patient and will wait if you explain there will be a delay. Samaritan processes all need submissions received by month-end. Most recently, I sent in documentation for expenses incurred in October (and one from September; it took awhile to get the superbill) by October 28, to make sure it was received by October 31. It takes them a month to process and approve (or decline) the expenses. Most members send their monthly shares by the third week, so I can expect to receive October's expenses by mid- to end-December. If The Karis Group gets involved, it can take an extra month.
HOW EASY IS IT TO COMMUNICATE WITH SAMARITAN?
Samaritan communicates and shares information by phone, e-mail, mobile app, and web portal. A rep calls me by phone every month to let me know what was published. I can send an email to inquire about administrative issues, including follow up for missing checks or requests that checks be re-issued (i.e., payable to me and my husband and not to my son). As for record keeping, all checks can be logged online. Samaritan just wants to know three things: 1) who's it from? 2) what's the check #? 3) did they send a note?
Easy-peasy.
WHAT IF WE'RE NOT CHRISTIAN?
Look into Liberty HealthShare, which is another eligible health care sharing ministry under the Affordable Care Act. These are the biggest differences:
WHY ARE SOME PEOPLE EXCLUDED?
It never feels good when we learn that we're not eligible for something. While Groucho Marx famously said that he didn't care to belong to any club that would have him as a member, most of us would prefer to be invited to the party. Depending on the criteria, we can feel rebuffed, offended, or even disgusted by exclusionary rules. This post is not the place to take on a debate about same sex marriage or reproductive rights. Suffice it to say that thoughtful, decent, lovely people — even among our family members and closest friends — will disagree about a great many important issues (take a look at one of my lead advocacies).
Our founding fathers understood how precious are our most sacred beliefs. Religious beliefs are Constitutionally-protected and for good reason. How many of us have exercised a choice because of a deeply held belief? Perhaps you've taken a conscientious exemption to opt out of military service… or a religious exemption to opt out of vaccine mandates because you find the injection of animal or human diploid cells to be morally or religiously repugnant. Maybe you belong to a likeminded group or values-aligned community where you gather in solidarity for support, encouragement, and joyful expression of your beliefs.
Even though differences exist, change comes. When we consider the varied ways that society has progressed, our memories may be seared by hatreds and fears, protests and wars, but we would do well to remember that profound shifts happen in the heart when there is a softening and an opening. We cannot find common ground and mutual understanding when we harden into our certainties and blast others with anger or self-righteousness.
Before getting too incensed at Samaritan and other health care sharing ministries for forming their own "clubs," it might be helpful to know that their existence is based upon a religious exemption. They are 501(c)(3) organizations whose members "share a common set of religious and ethical beliefs and share medical expenses among members in accordance with those beliefs and without regard to the State in which a member resides or is employed."
Is it possible that at least some of the ire is misdirected? Aren't we disappointed that our health care system is so broken and the solutions presented by government and corporations are, frankly, piss poor? There's a lot of complaining on social media — understandable but soul sucking and futile nonetheless. Passionate and determined individuals can create remarkable solutions. Rather than throw poison darts in the darkness, let's refocus our energies. It seems to me that this is an area that's ripe for innovation. The success of these organizations is inspiring. Why not create another ministry that includes those who are excluded and work from that space?
This is the thing we wish existed
For increasing numbers of people, health insurance is broken. It's overpriced, wasteful, adversarial, and in many cases it is explicitly harmful because it incentivizes the wrong behaviors and treatments. We know about the unholy alliances with drug companies, academic institutions, and government bureaucrats. We are tired of the scale of corruption and back channel dealmaking… not to mention the multi-gazillion dollar pay packages of the corporate CEOs running these behemoths.
I love this idea of health care sharing. Simple though it may be, it's powerful. It's a bit of ancestral wisdom that has the potential to be a kind of disruptive "technology." Imagine what could happen if millions of people opted into a better system?
If you choose this option, we'd love to know. And if you tell Samaritan that Fearless Parent™ (Louise #64821) sent you, and ditto for Liberty (Kelly Brogan #082186398), they'll send us a small referral fee that will help support our work.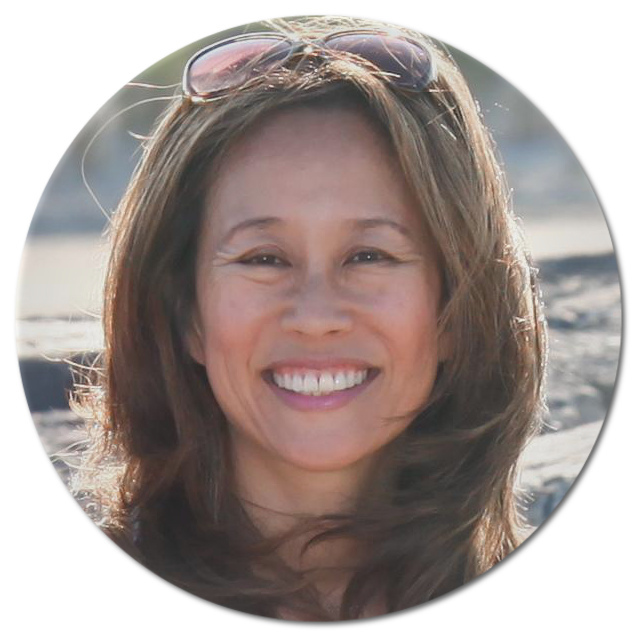 Louise Kuo Habakus is the founding director of Fearless Parent™, lead host and producer of Fearless Parent Radio™, and mom of two. She is a published author, runs the non-profit Center for Personal Rights, lectures widely, and has appeared in numerous media outlets, including ABC World News Tonight, Fox & Friends, and The New York Times. Louise was a Bain consultant and a C-level executive in the financial services industry. She holds two degrees from Stanford University.
STANDARD FTC DISCLOSURE: In order to support our blogging activities, Fearless Parent™ may receive monetary compensation or other types of remuneration for our endorsement, recommendation, testimonial and/or link to any products or services from this site. Please note that we only ever endorse products or services that align with the Fearless Parent™ standards and that we believe will benefit our valued readers. You may read our full disclosure statements here.
This content was originally published here.